These ceramic sculptures make use of the iconic image of the wooden art mannequin to reveal the width and breadth of the human condition. This is done through the vehicle of the situational narrative. In the ordinary context these figures, normally used to teach proportion and position in drawing/painting exercises, are devoid of human emotion. In this new context they become players in emotionally charged venues. While the particulars of my stories are obscured, the figures reveal a wide range of emotion through body gesture, touch, posture, nuance and proximity.

These recent ceramic "tin can" sculptures mirror some of the actual art-making materials that exist in my studio. These pencils, paintbrushes, chalk, and crayons readily found on my worktables become fair game for subject matter, as I work in the realist idiom. In a strange way, this artwork is "as American as apple pie"; what parent or guardian hasn't taken an empty tin can, peeled the label from it and transformed it into a pencil holder for their child?

This ceramic "tool box," A Hard Day's Work, is an homage to my artist grandfather, Jacob, from whom I undoubtedly inherited his craftsman's gene, and probably my obsessive tendencies. On any given day, what garage, studio or workshop does not have a pile of well used tools on the workbench, waiting to be used or put away? As such, my realistic ceramic sculpture "fools the eye!"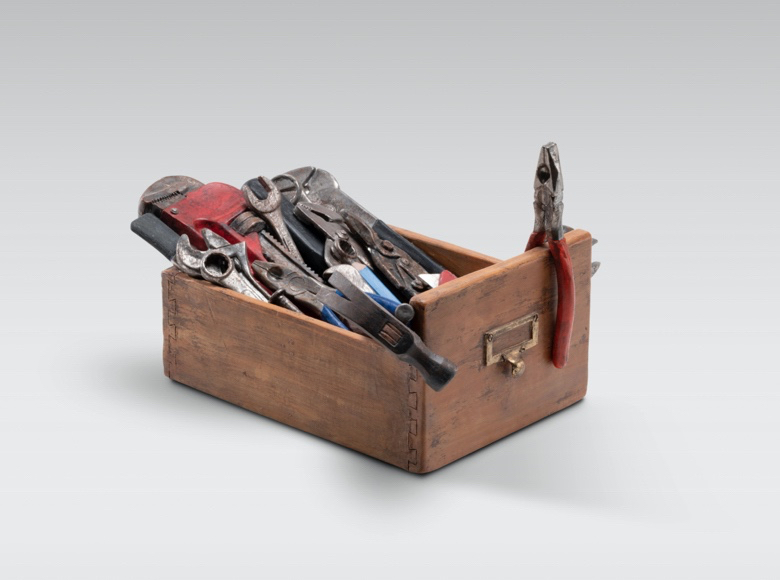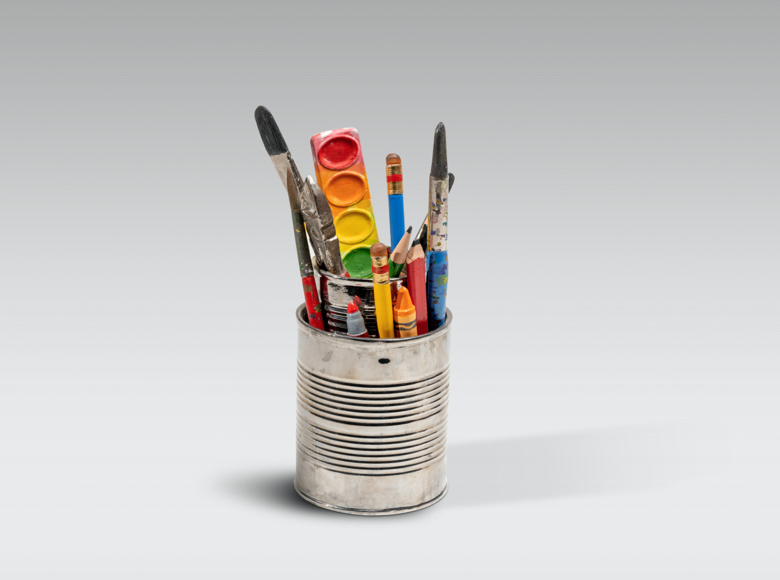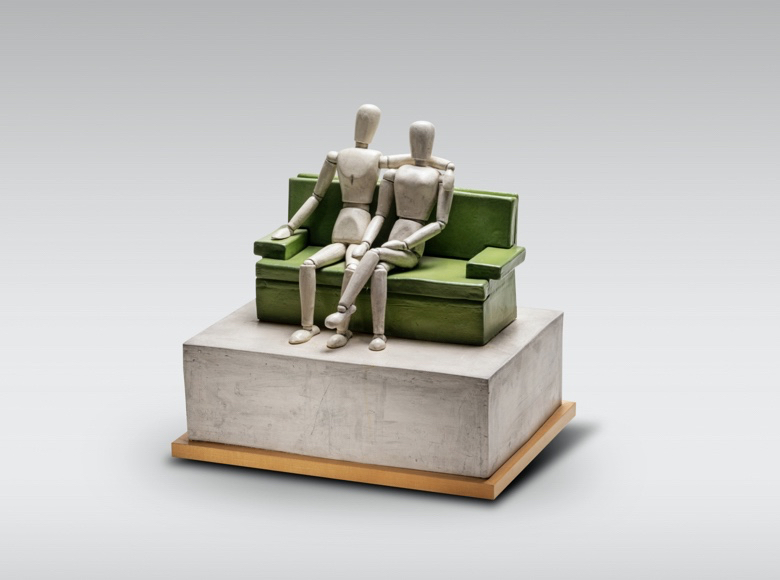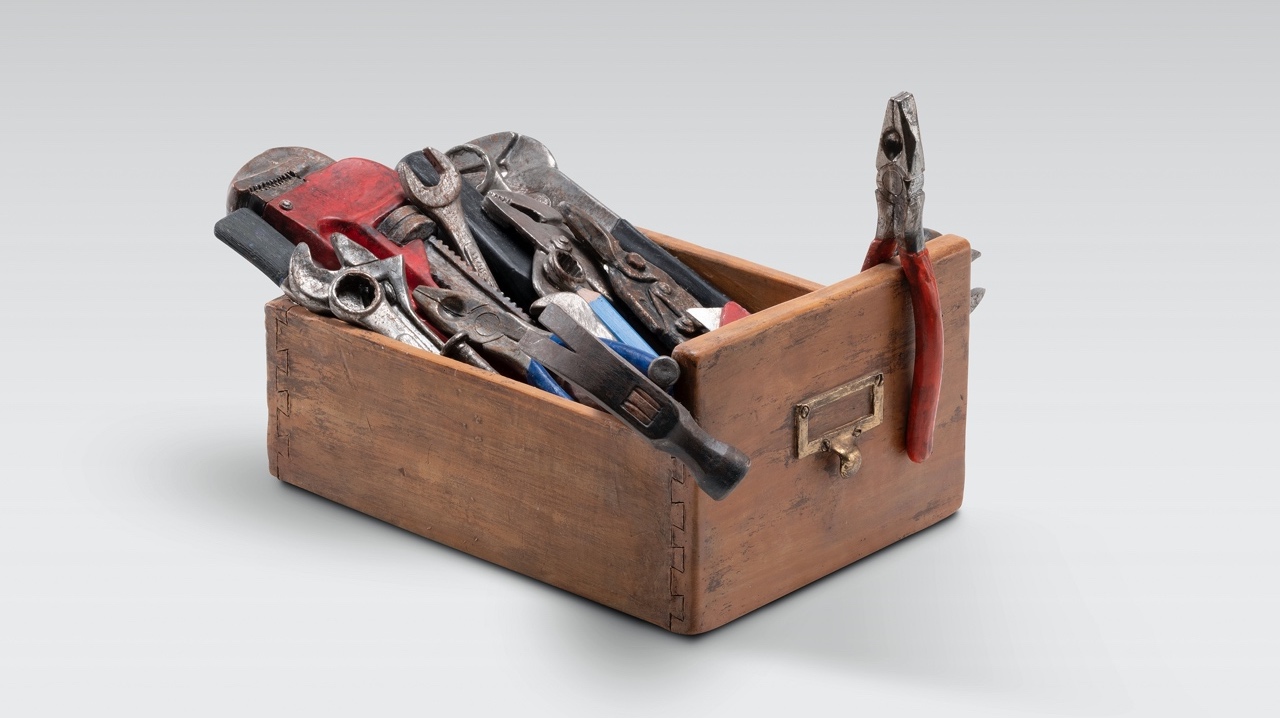 A Hard Day's Work 2019
Material: Ceramic, Underglaze, Glaze, Luster, Enamel
Artwork size: 30 x 40 x 24cm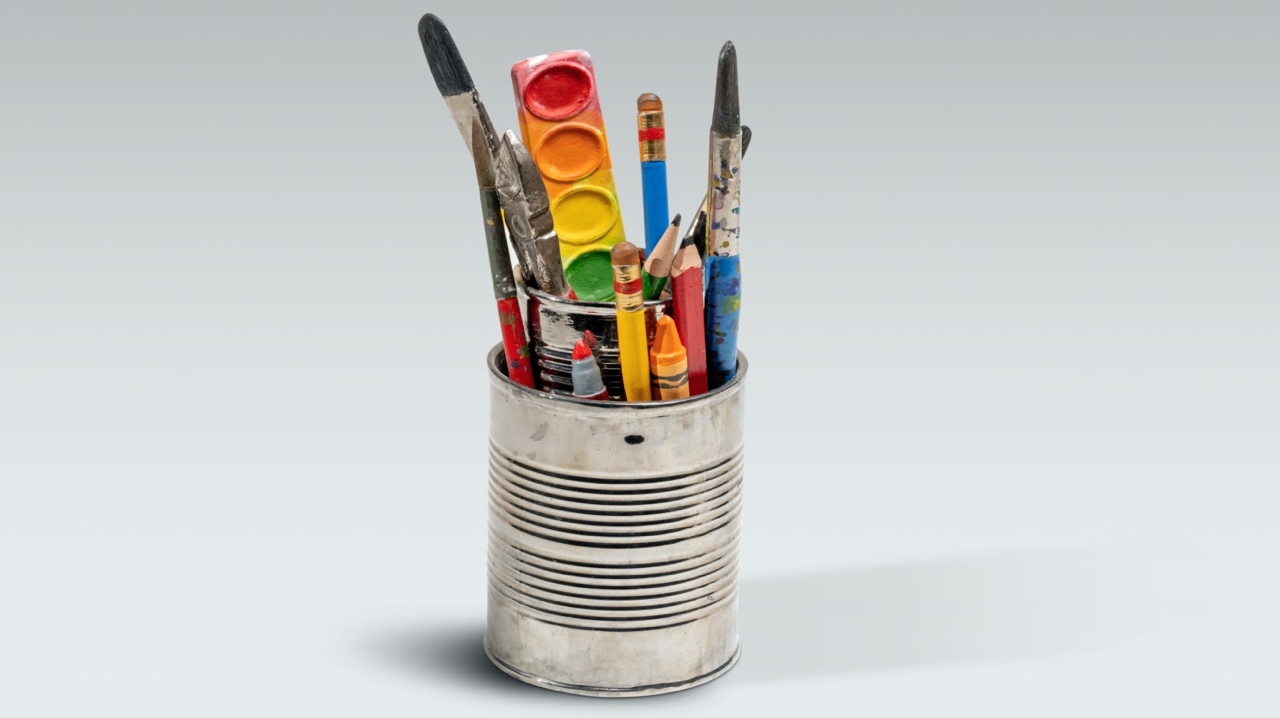 Still Life with Watercolor Tray 2020
Material: Ceramic, Underglaze, Glaze, Luster, Enamel
Artwork size: 13 x 13 x 24cm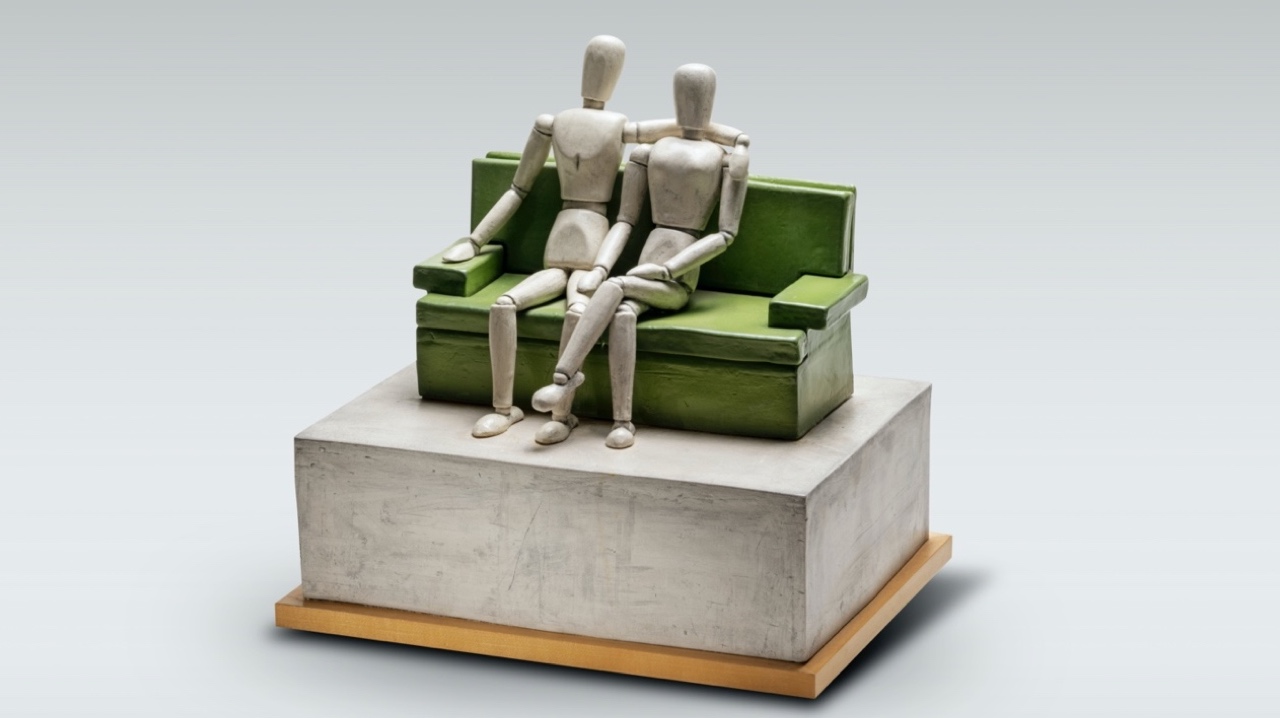 Maybe, Baby (Anticipation Meets Opportunity) 2008
Material: Ceramic, Underglaze, Glaze
Artwork size: 40 x 32 x 39cm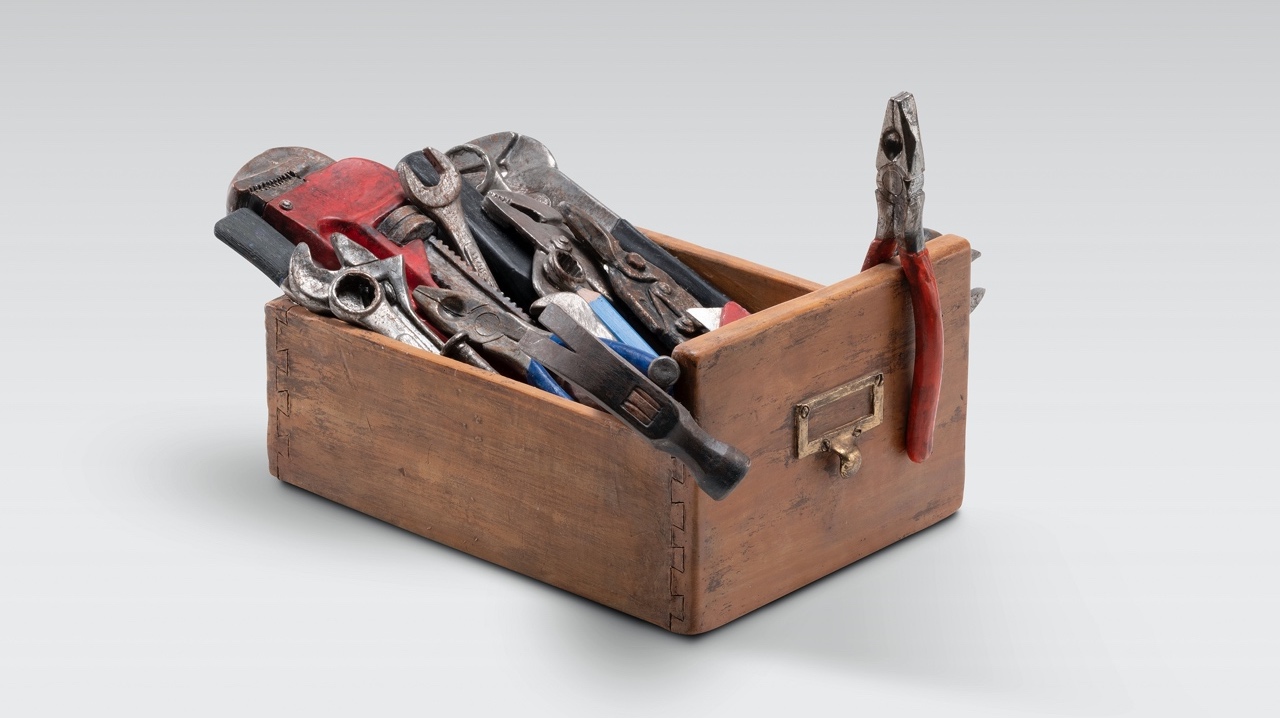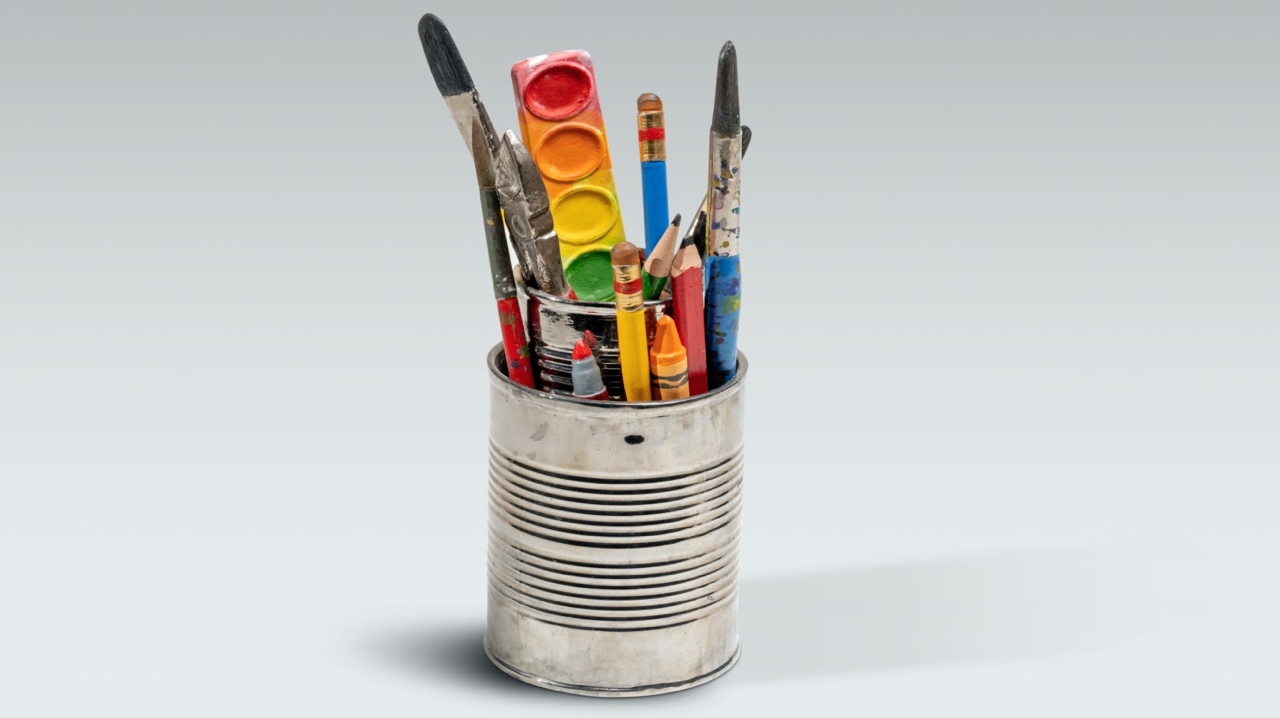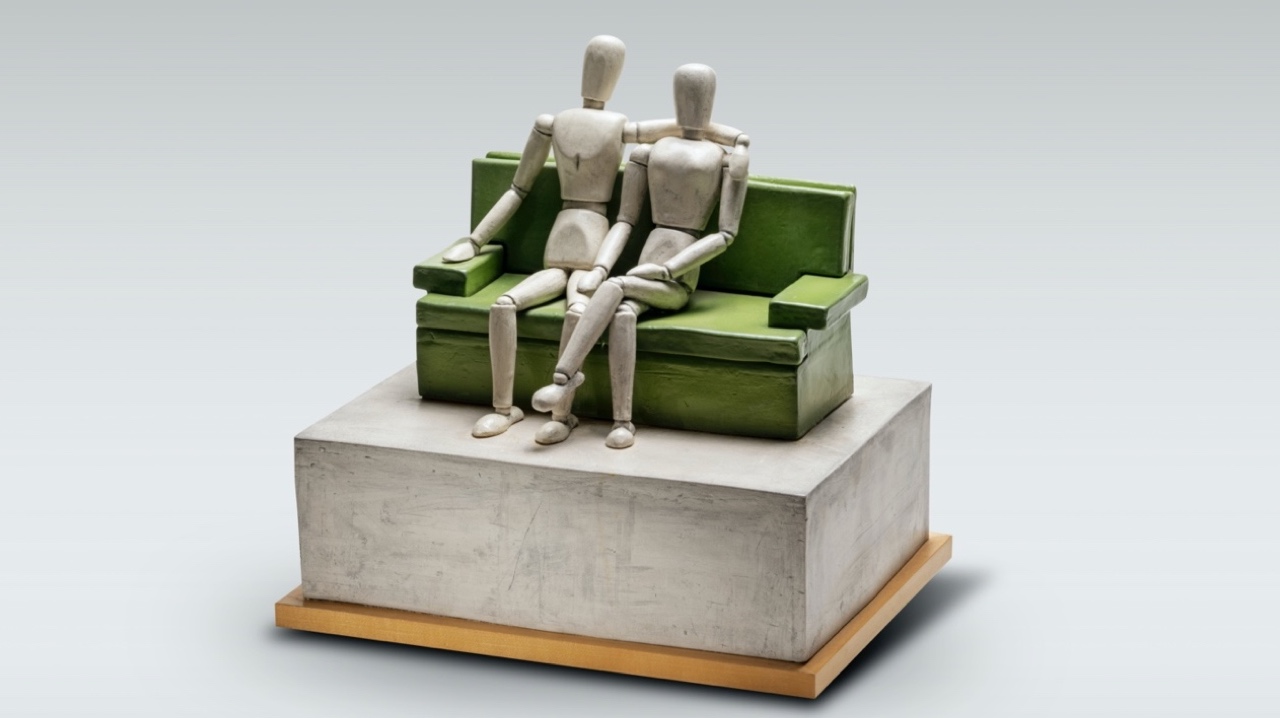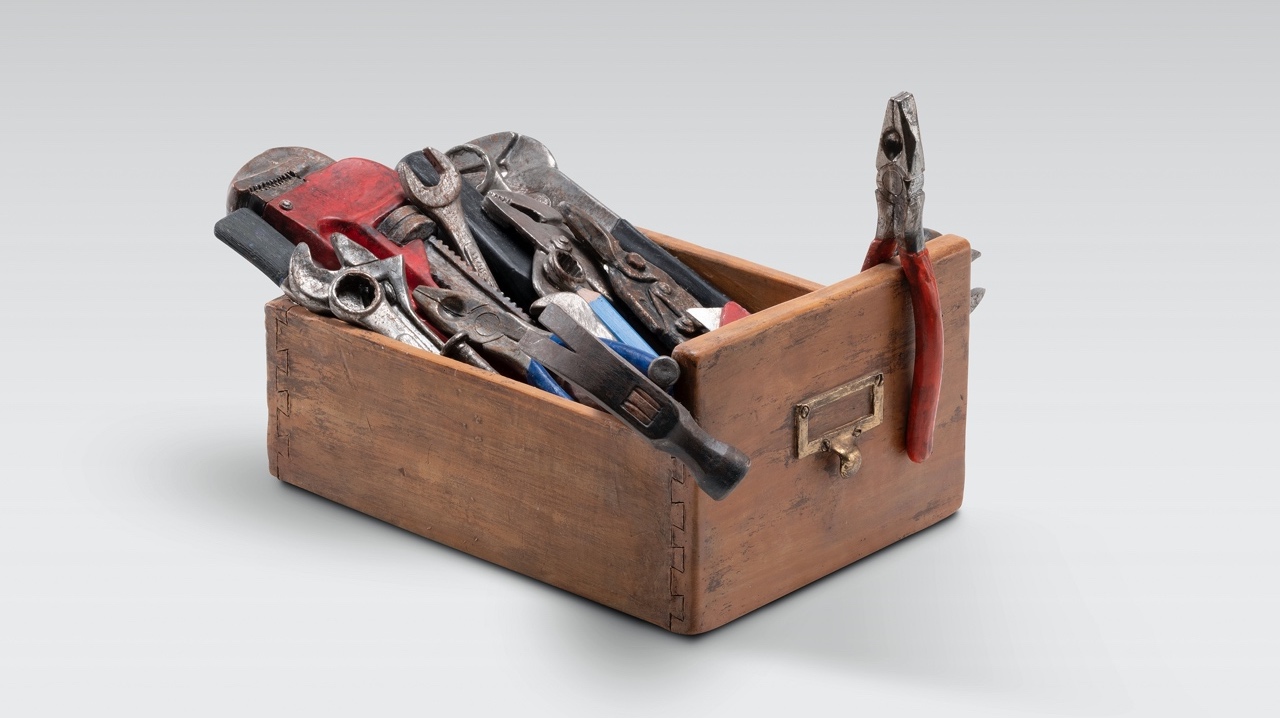 A Hard Day's Work 2019
Material: Ceramic, Underglaze, Glaze, Luster, Enamel
Artwork size: 30 x 40 x 24cm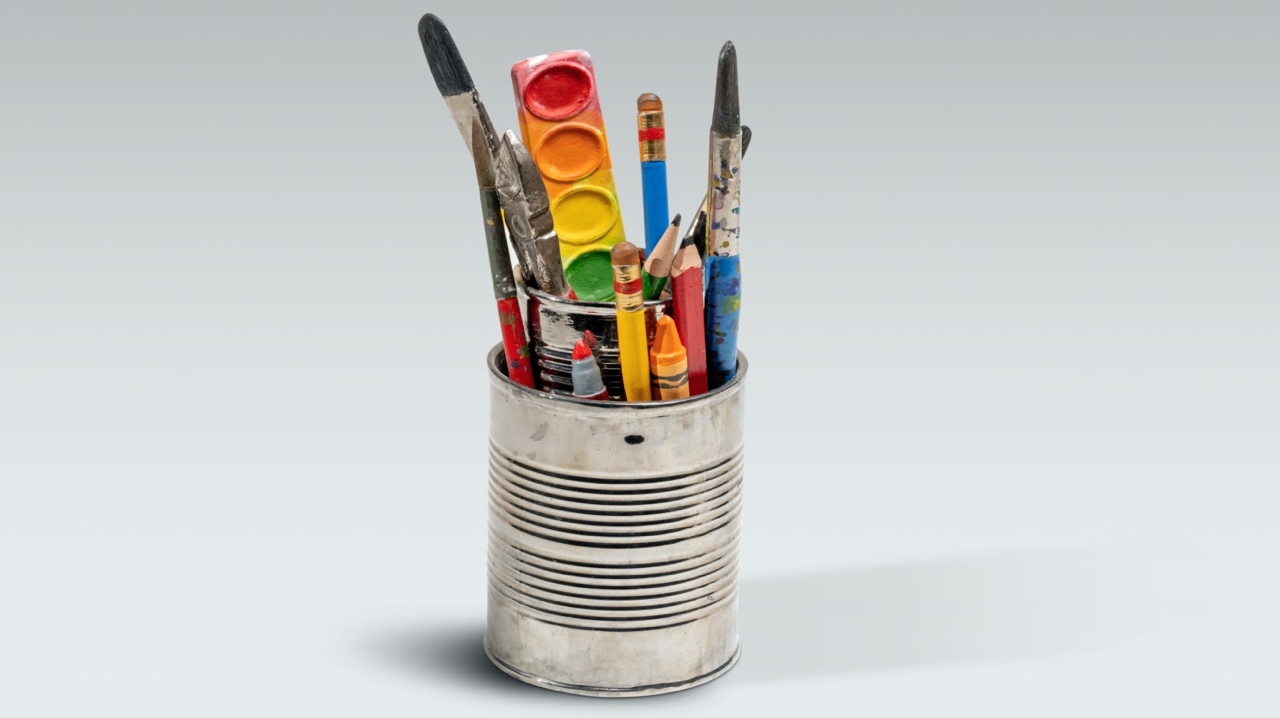 Still Life with Watercolor Tray 2020
Material: Ceramic, Underglaze, Glaze, Luster, Enamel
Artwork size: 13 x 13 x 24cm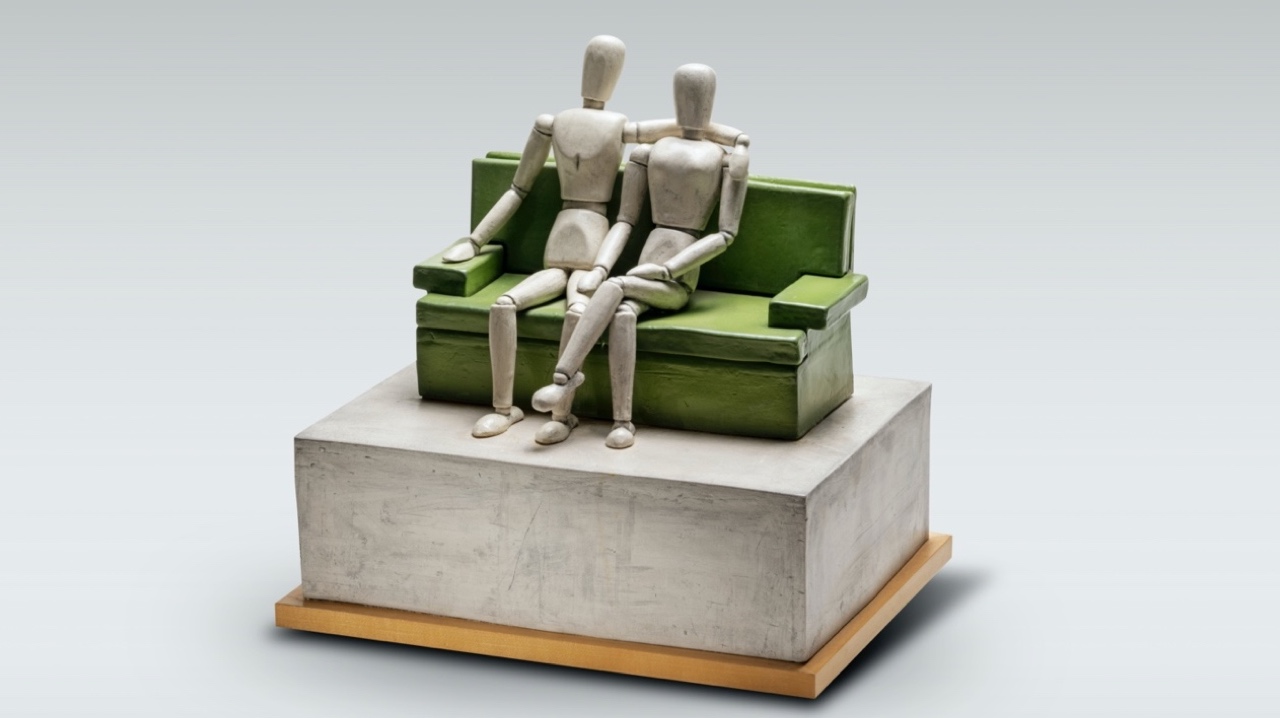 Maybe, Baby (Anticipation Meets Opportunity) 2008
Material: Ceramic, Underglaze, Glaze
Artwork size: 40 x 32 x 39cm