"C x 5" (from the Circular Principle of Recycle, Reuse, Reinvent, Reduce and Redesign)
At the core of "C x 5" is an investigation into five facets of research seeking more sustainable futures for the ceramics industry. Yin has created new value from ceramic industry waste while creating designs for urban public spaces.

With extensive research in Jingdezhen and the UK, Yin invented a new material, made from 100% upcycled industrial ceramic by-product. Yin continues the tradition of China's thousands of years of ceramic innovation through a range of benches, inspired by cross-section profiles from classic Song Dynasty hand thrown wares. For Yin, the beautiful curves are the traces left by the ancestors' hands.

As this is a newly invented material, there are challenges to resolve and surprises to discover. This bench created for "Project Sands X: Beyond the Blue" is an experiment to stretch the material as far as possible, experimenting with large objects made for public spaces.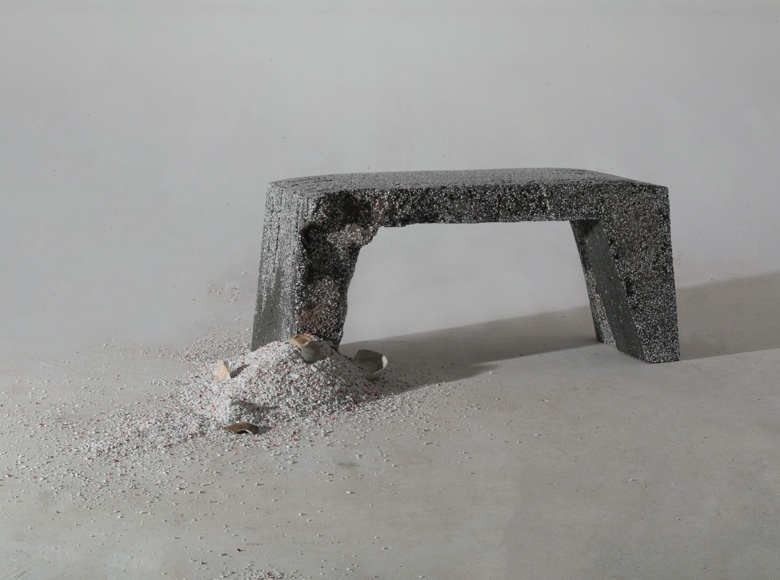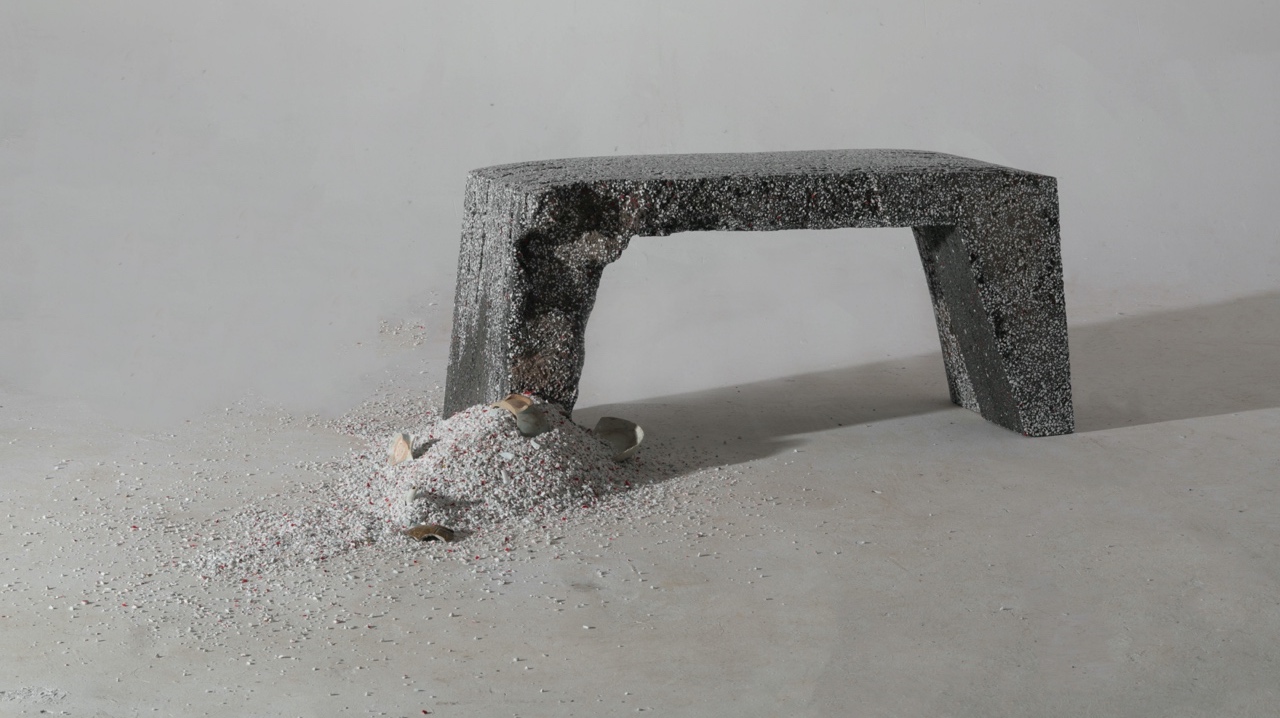 「C x 5」Reinvent 2021
Material: Recycled Ceramic
Artwork size: 110 x 40 x 47cm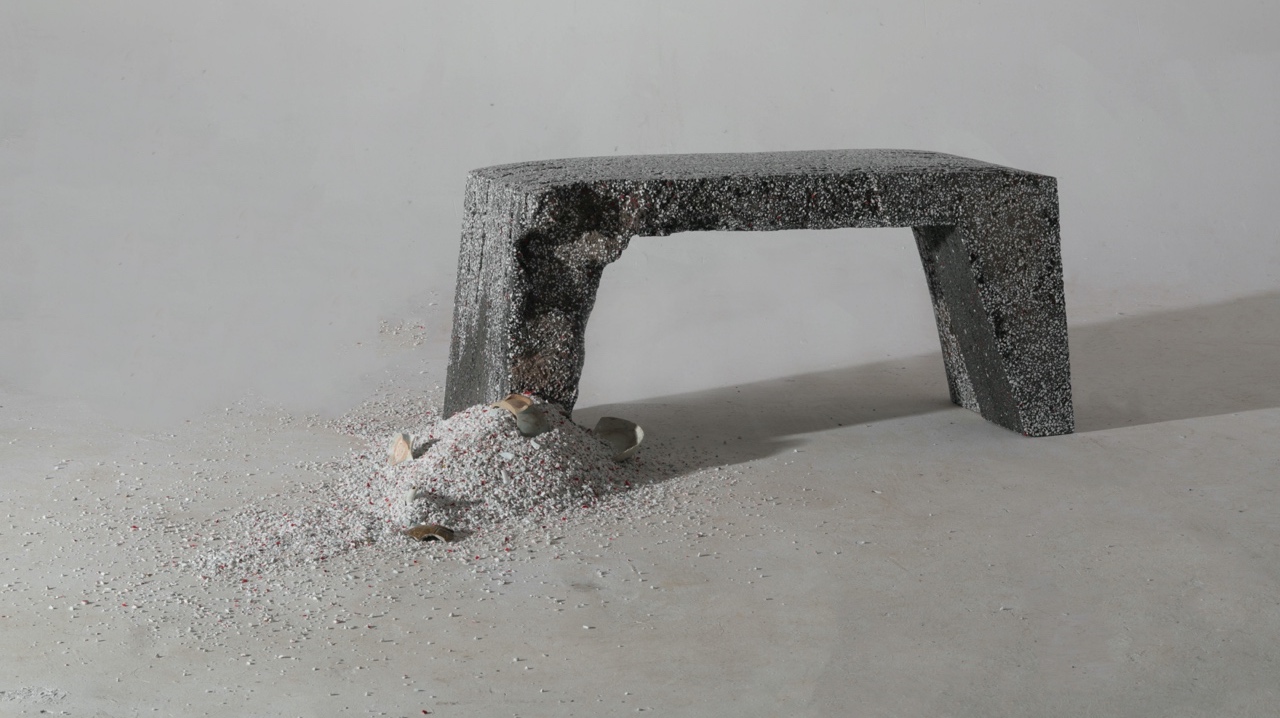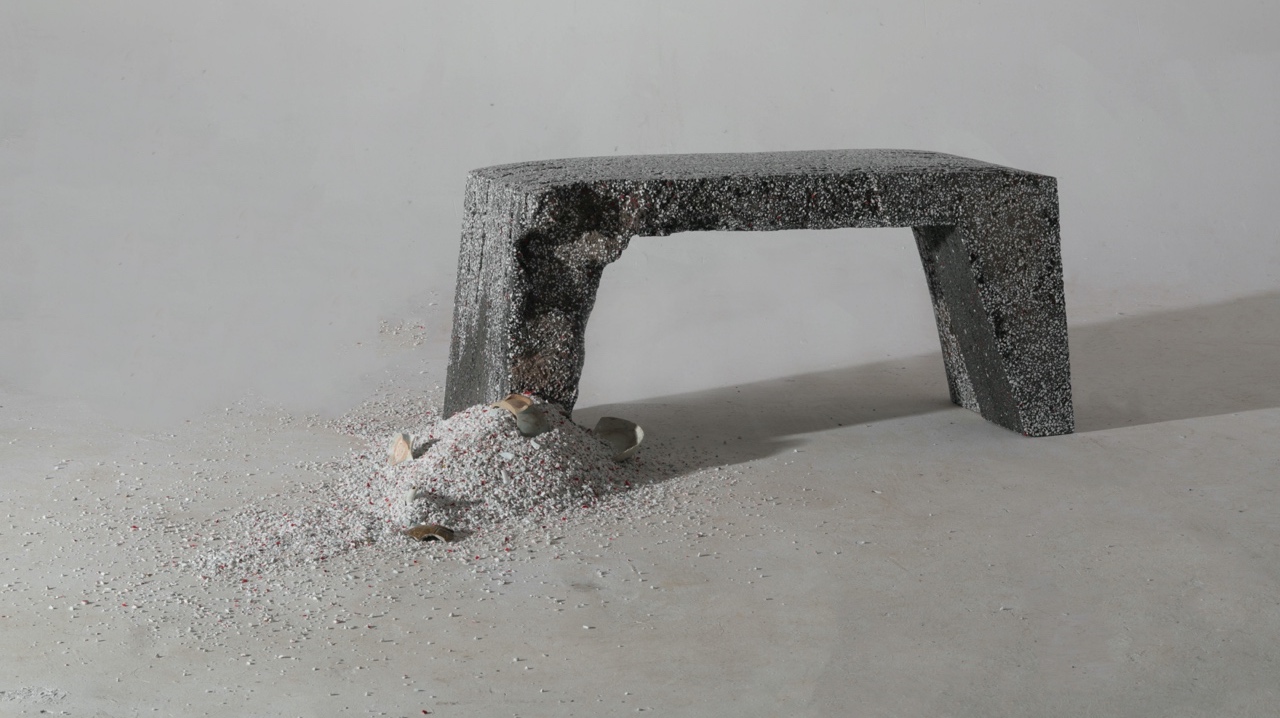 「C x 5」Reinvent 2021
Material: Recycled Ceramic
Artwork size: 110 x 40 x 47cm