Meet the Magic – In Celebration of Disney 100 By Philip Colbert & Jason Naylor
Amidst the whirlwind of change, the pulse of tradition beats in tandem with the rhythm of innovation.
Sands China, in partnership with Forward Fashion Holdings, artworks is inspired contemporary pop artists Philip Colbert & Jason Naylor, proudly presents "Special Exhibition of Art Macao: Macao International Art Biennale 2023 – Meet the Magic, in Celebration of Disney 100 By Philip Colbert & Jason Naylor". This grand showcase of their large-scale artworks, inspired by the beloved character Mickey Mouse. Through their boundless creativity, they convey a message of positivity, explore the timeless classics infuse contemporary hues into traditional art forms. The grandeur of their flamboyant artworks tower over Sands China's properties on the Cotai Strip, where classic styles and innovation seamlessly merge. Meanwhile, the main lobby of The Venetian Macao is transformed into a stunning gallery, displaying the mesmerizing works of the two avant-garde artists.
During the exhibition period, an exhibition of the precious original works of Philip Colbert & Jason Naylor is also held inside ASCE Diverse and Explorative Art Hub at the Londoner Macao, opening to public viewing.
EXHIBITION BOOKLET>>
Special Exhibition
Collateral Exhibition
Invitational Exhibition by Local Artists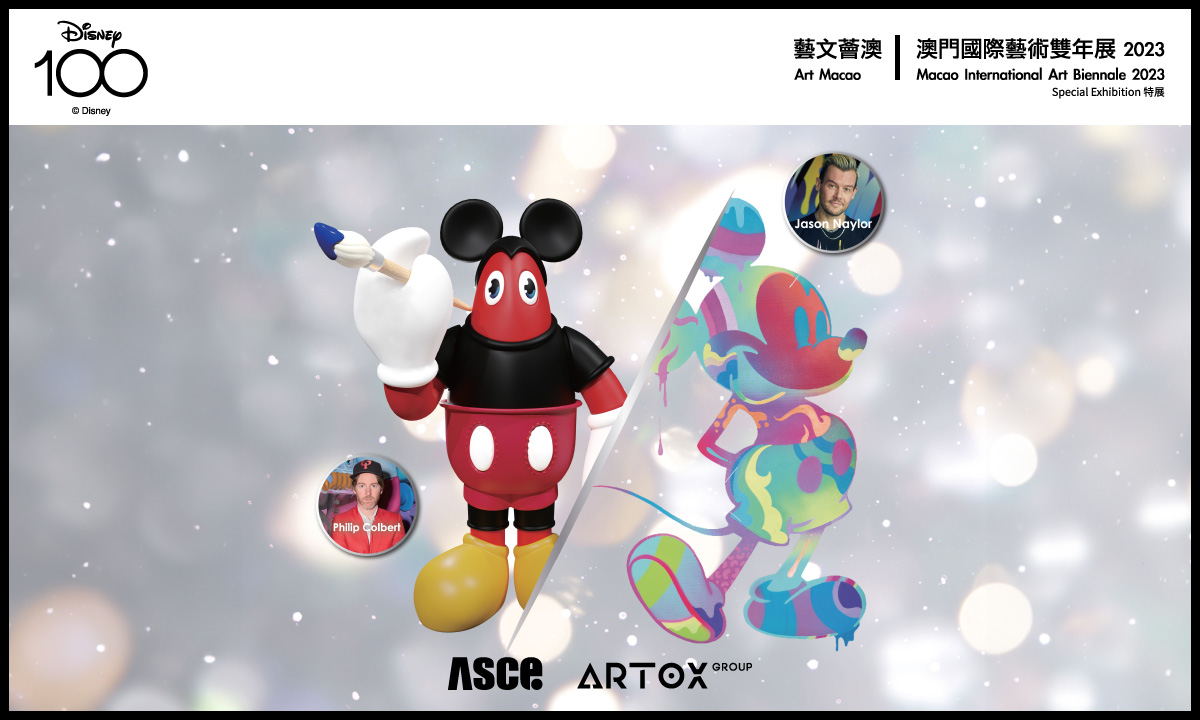 "Meet the Magic" Exhibition Venues and Date:
Exhibition date:
3 Aug – 15 Oct, 2023
Exhibition Venues and Opening Hours:
Lagoon and Main Lobby of The Venetian Macao Open 24 hours daily
Le Jardin 10:00-20:00
ASCE Diverse and Explorative Art Hub at the Londoner Macao 11:00-22:00
Behind the Forms: Aesthetics of Contemporary Art – Trio Exhibition by Lei Ieng Wai, Leong Chi Mou and Lai Sio Kit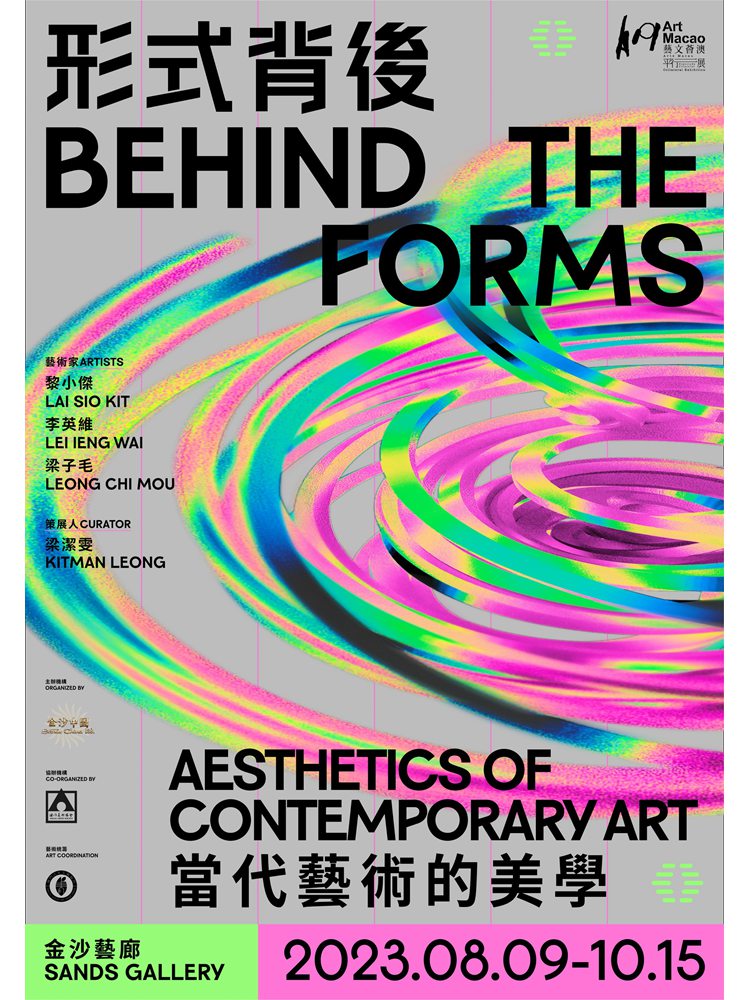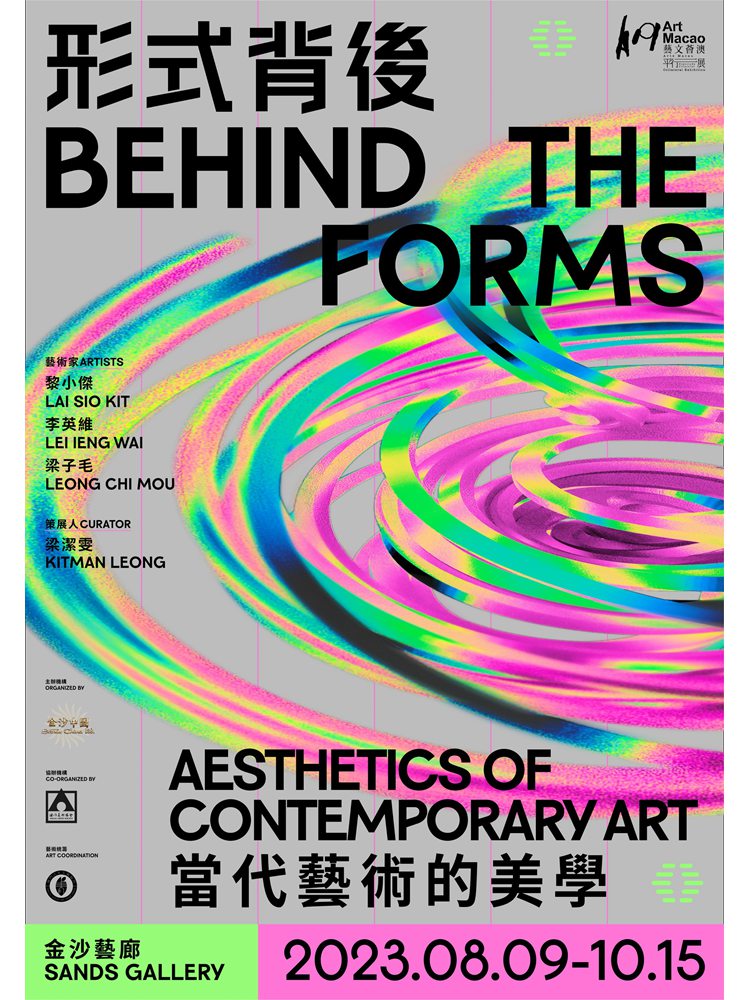 Exhibition Introduction:
Throughout history, artists around the world have created numerous art forms that are now considered classics. Today, artists convey unique humanistic philosophical thoughts about their times through personal visual forms. These forms may stem from a particular logic, concept, hypothesis, or dataset. The artists from Macao, an ever-changing and culturally diverse society, have been exploring their perceptions of the city. The exhibition, which presents the sincere works of recent years by the contemplative local painters Lei Ieng Wai, Leong Chi Mou and Lai Sio Kit under the themes of the lights of the age, urban texture, and faith in market values, aims to promote the aesthetic concepts pertinent to the appreciation of contemporary art.

Exhibition Period: 9 Aug – 15 Oct
Venue: Sands Gallery, Level 6, Grand Suites at Four Seasons
Hours: 11:00am – 7:00pm
Organized by: Sands China Ltd.
Co-organized by: Macau Artist Society
Art Coordination: Macau Youth Art Association
Curator: Kitman Leong
Artists: Lei Ieng Wai, Leong Chi Mou and Lai Sio Kit
Coordination: Julia, Lam Tsz Kwan

Invitational Exhibition by Local Artists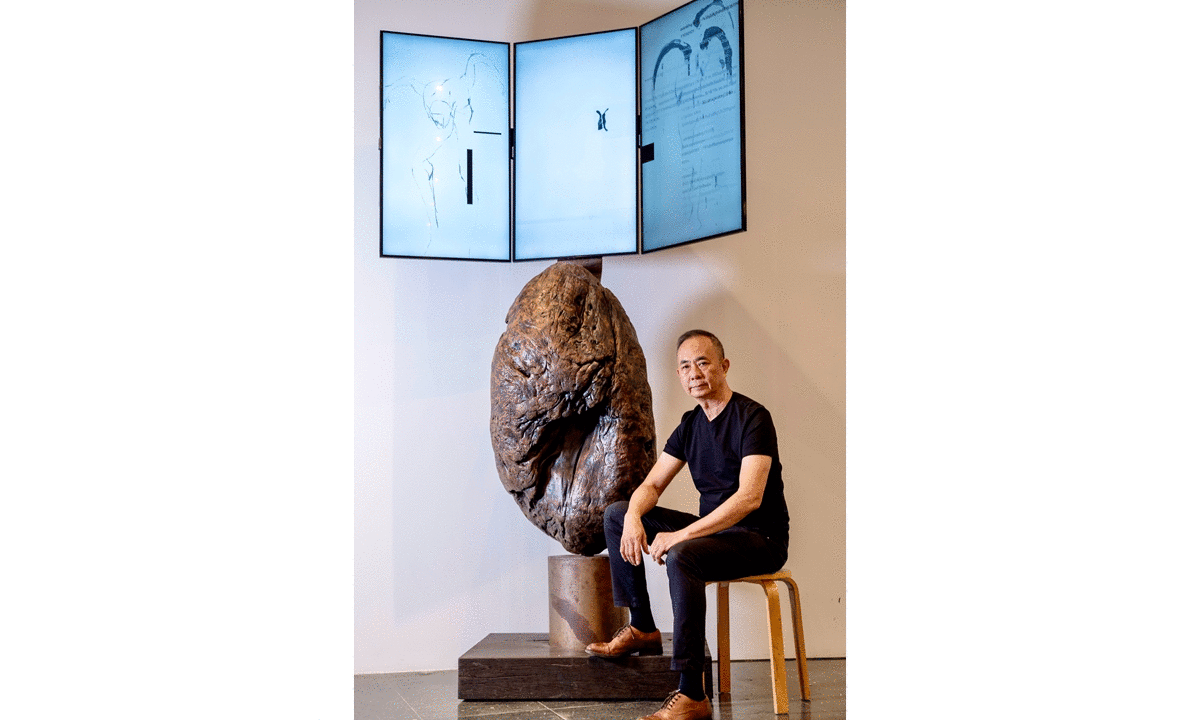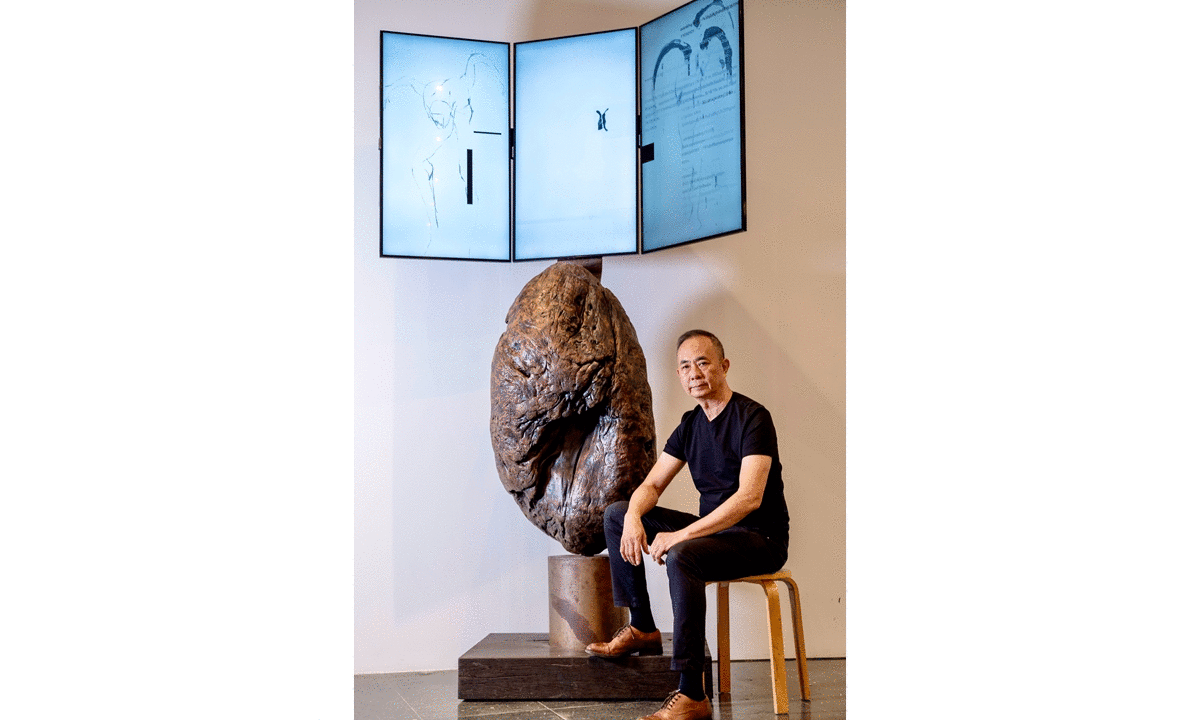 The Invitational Exhibition by Local Artists is an important event of this edition of Art Macao. Sands China has specially invited local artist Ung Vai Meng to create new artwork on the official theme "The Statistics of Fortune" to be exhibited between 28 Jul and 29 Oct.

Artist Biography:
Ung Vai Meng was born in Macao where he received artistic training from Master Kam Cheong Ling. He completed his Master degree at the Guangzhou Academy of Fine Arts, and in 2010, he obtained his P.H.D. in the Art History in the China Academy of Art.
In 1999, Ung Vai Meng was designated as the first Director of the Macao Museum of Art. In 2010, he was appointed as the President of Cultural Affair Bureau of Macao, and now, Vai Meng is the Distinguished Guest Professor and Doctoral Mentor of Macau University of Science and Technology.
In 2019, he formed the "YiiMa" art group with artist Cha Hin Io. In 2022, the "YiiMa" art group represented the Macao Special Administrative Region in the 59th International Art Exhibition, La Biennale di Venezia.

The Genesis of Rationality
Ung Vai Meng
Raw natural wood blocks, electronic images, screen displays, sound installations, steel
H256cm x W140cm x D60cm
2023
‧ ART SPACE (Avenida Xian Xing Hai, Macao Cultural Centre, 1/F, NAPE, Macao)

Creative Concept:
In Homer's epic poems, a malicious Zeus swallowed his pregnant partner, the wise Metis, in order to bring forth his own wisdom. But soon after, the god of the sky felt a headache so intense that he asked the fire god Hephaestus to split open his head with an axe. And from the depths of Zeus's head was birthed the embodiment of rationality – the goddess of wisdom, Athena.
Throughout the eons of civilization, we human beings have nurtured and accumulated experience, thoughts and creations through the trials of life that are passed down from generation to generation. In a similar vein, worldly desires, including wars, have propelled the advancement of technology and rational science.
With the rapid pace of technological progress driven by artificial intelligence, the world is undergoing a profound transformation. The innate nature of humanity, the intuitive sensations of the body and mind, and the connection with the natural world are all buried, paralyzed, and dismembered by the rationalized numerical technology that has overtaken us.
It seems that humankind can only rediscover its fragmented primal perception through the cold screens that encase us.
"Meet the Magic" Curator: ASCE Diverse and Explorative Art Hub
A playful creativity hub for visionary breakthroughs of internationally acclaimed characters. ASCE serves as a diverse and explorative art hub where collectors gather for social exchange and discover the fabric of everyday life. ASCE embraces the ethos of playfulness, everyday lifestyle, and personalization, uncovering collaborations with internationally renowned artists and brand designers to create seasonal character projects. ASCE blends fashion, art, design, and technology to build a diverse hub for lifestyle art experiences and boundary-breaking creative exchanges. Strengthening bonds with creative communities, ASCE will be hosting a range of exceptional events, establishing as an exploration hub for art, culture, and lifestyle enthusiasts to connect and exchange ideas.
About Art Macao 2023

"Art Macao" is an international art event organized by the Macao Special Administrative Region Government integrating resources from various sectors in the S.A.R., aimed at congregating global creative forces to produce a city-wide signature biennale event. Renowned curator Qiu Zhijie is the chief curator of "Art Macao: Macao International Art Biennale 2023", which has adopted the theme "The Statistics of Fortune" to reflect on the expectations and concerns caused by the development of science and technology and explore the clashes and interactions between science and religion. From summer to autumn, through eight sections, namely the Main Exhibition, Public Art Exhibition, City Pavilion, Special Exhibition, Invitational Exhibition by Local Artists, Local Curatorial Project, Art Exhibition of Higher Education Institutions and Collateral Exhibition, 30 art exhibitions will be presented across the city, in a showcase of modern and contemporary masterpieces that are zestful and representative, by over 200 artists from more than 20 countries and regions, allowing visitors to experience the breadth and depth of art while at the same time embarking on a grand aesthetic journey. The objective is to raise to a new level the cultural and artistic atmosphere of Macao as a famous World Heritage city.

For more details, please visit: https://www.artmacao.mo/2023/en/