David Gilhooly (1943 - 2003)
Gilhooly was born in Auburn, California in 1943, died in 2003. He received his BA and MS degrees from the University of California, Davis. His work has been collected at the San Francisco Museum of Fine Arts, the Honolulu Museum of Art, and the Philadelphia Museum of Art.
Gilhooly often references ancient civilizations, religion, politics, and culture, parodying their associated notions through clever assemblages of ceramic frogs and other creatures. While Gilhooly hopes to reveal ignored issues of human existence, he also prioritizes the accessibility of his work and his overarching message. Through lowbrow humor, his work can be experienced, viewed, interpreted, and digested by all audiences.
For more information about the artists and their work please contact the curator Caroline Cheng:
macau2019@potteryworkshop.com.cn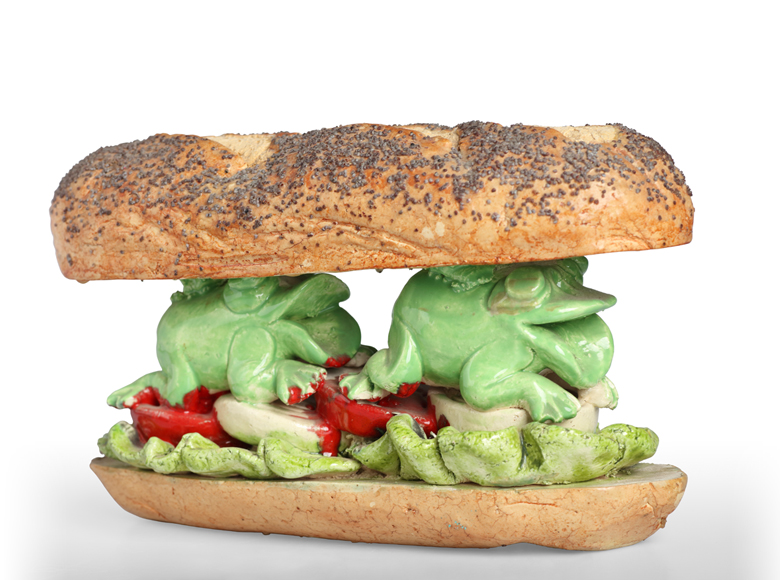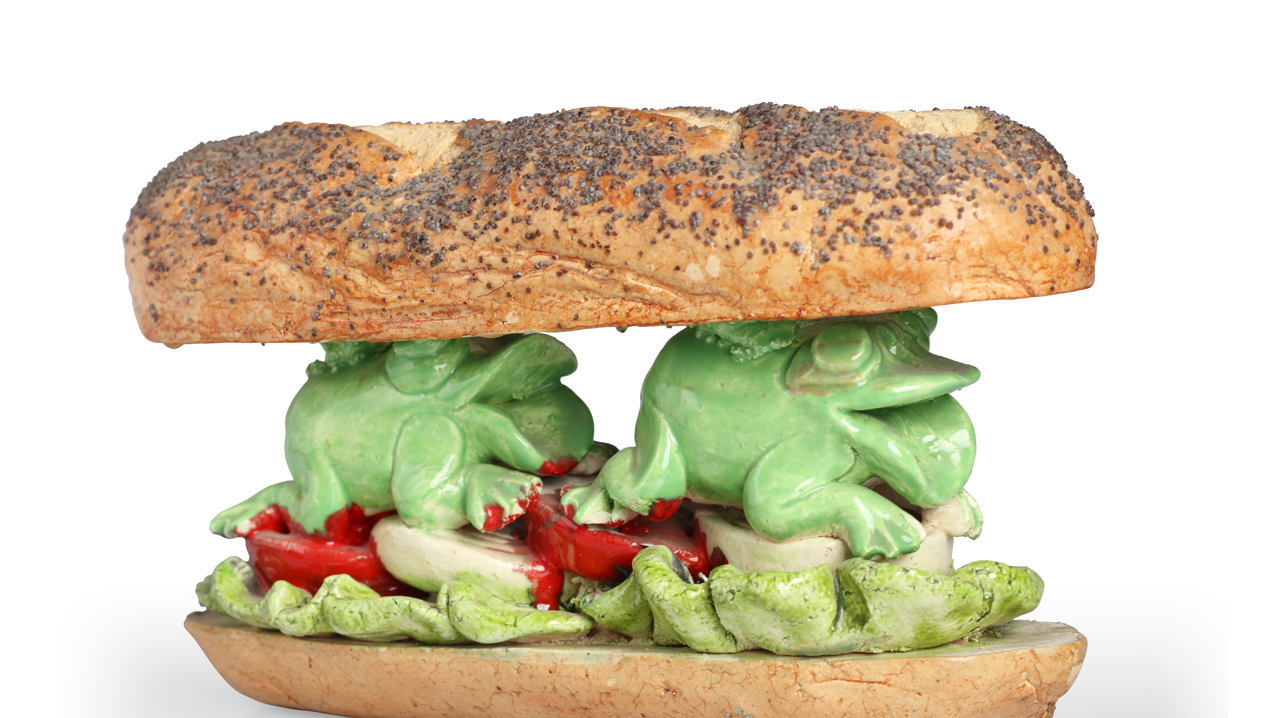 Frog Sandwich 1980
Artwork size: 11 x 12 x 25cm
Material: Painted and glazed ceramic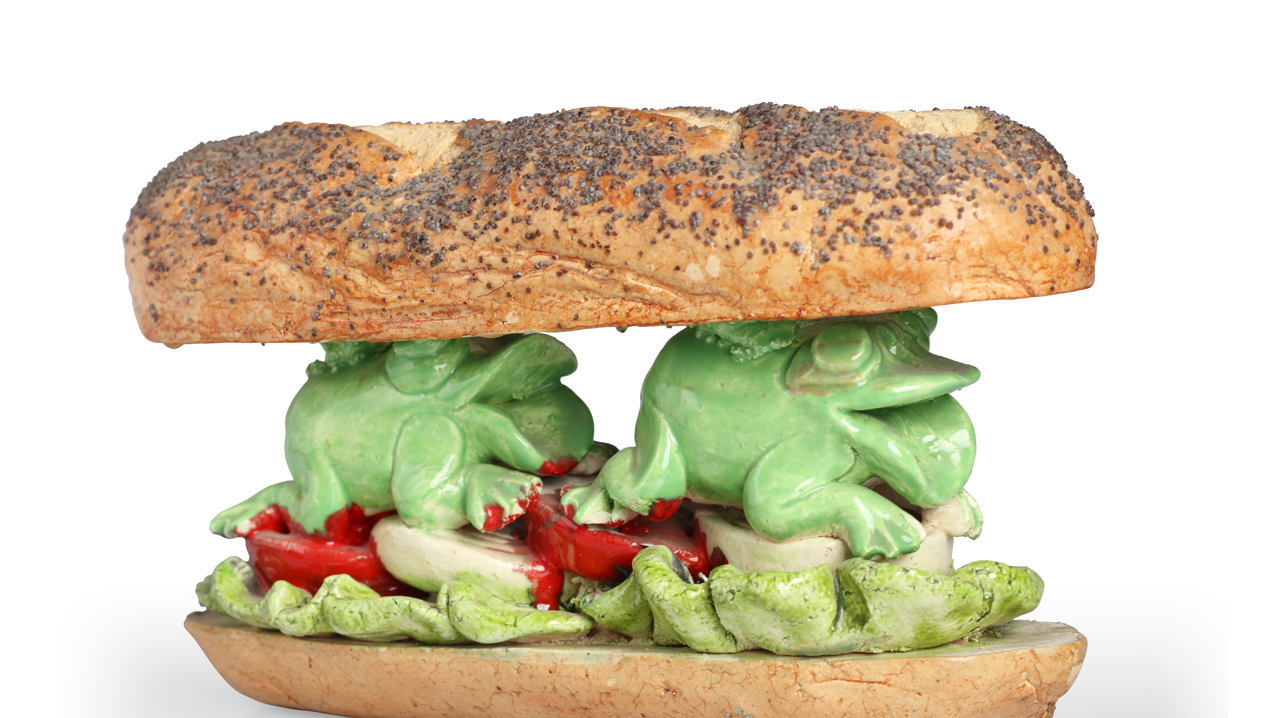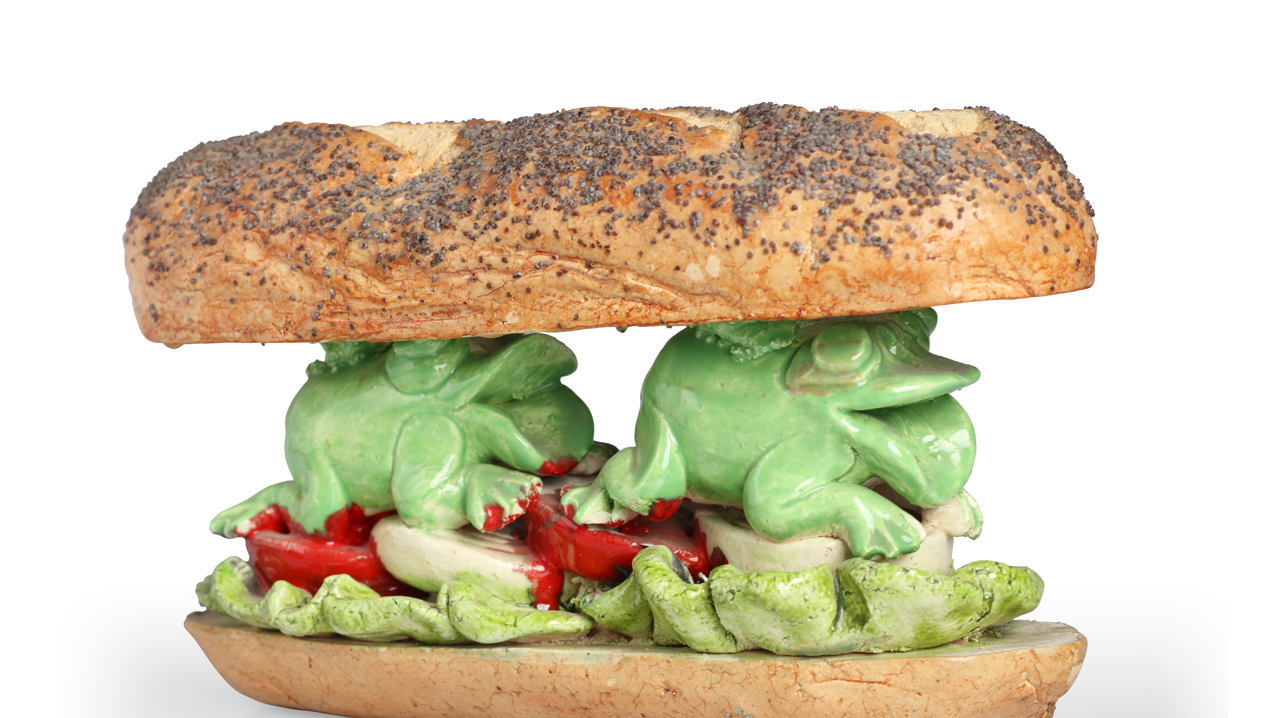 Frog Sandwich 1980
Artwork size: 11 x 12 x 25cm
Material: Painted and glazed ceramic