Home >

The Ultimate Download
Sands Resorts Macao Hosts 'The Ultimate Download', a Four-day, Three-night Familiarisation Tour on June 25–28, 2018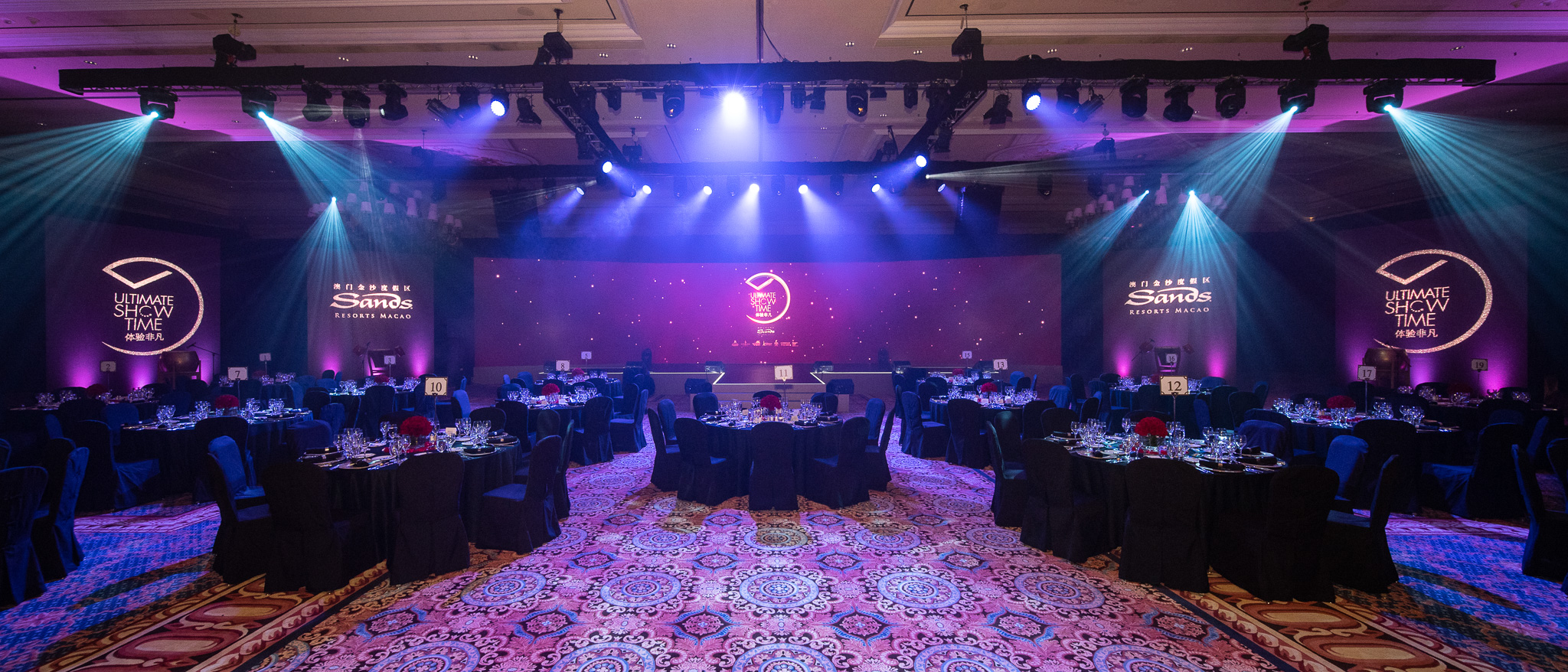 Following the success of last year's inaugural The Ultimate Download – Asia's Leading Meetings & Events Destination, Sands Resorts Macao has once again hosted a four-day, three-night familiarisation tour for 120 international convention and exhibition professionals and media, taking place on June 25–28. The experience highlighted the latest range of comprehensive offerings at the integrated resorts' seven world-class hotels, as well as Macao's wider cultural and heritage attractions.
Meeting professionals and media from China, Australia, New Zealand, USA, Europe, Japan, Korea, Singapore, India, Taiwan, Hong Kong, Malaysia, Indonesia and Thailand were able to gain first-hand experience about Sands Resorts Macao's extensive range of meeting offers, facilities and services.
Welcome Cocktail
Ruth Boston, Senior Vice President, Marketing and Brand Management, Sands Resorts Macao, welcomed international meetings professionals to Sands Resorts Macao's The Ultimate Download – Asia's Leading Meetings & Events Destination event. The event kicked off with Bon Vivant – a French themed welcome cocktail party at Parisian Ballroom, The Parisian Macao.
Ultimate Connect Conference
Guests participated in Ultimate Connect on the second day of the event, a mini-conference with a Q&A session covering a range of meetings and events industry hot topics and presentations from leaders in the tourism and hospitality fields.
Ulti-Mart
Other events included Ulti-Mart, which showcased Sands Resorts Macao's world-class properties and other offerings as well as Macao itself as a destination. Ulti-Mart took place at Sheraton Grand Macao's pillar-less junior ballroom, in the form of a mini mart with 15 booths.
Sheraton Grand Macao hosted a lunch conveniently located next to Ulti-Mart, and the group was also hosted for dinner at Four Seasons Hotel Macao and at an exclusive cocktail party at St. Regis Macao.
Ultimate Chef
An exciting and entertaining event inspired by one of the most famous TV cooking shows, Ultimate Chef competition saw 30 participants from ten countries form eight teams for a "mystery box" cooking challenge. The event also helped highlight the wide range of dining options at the integrated resort.
Coming in first place was a team comprised of delegates from Japan and Hong Kong, who wowed judges with their restaurant-worthy dish, with Australia first runner-up and China in third place.
Ultimate Showtime
The final event was Ultimate Show Time, which included a pre-gala cocktail event at The Venetian Ballroom with a black and white theme and Venetian style masks. The gala dinner allowed attendees to enjoy the world-class entertainment, performances and cuisine at Sands Resorts Macao.
Scintillating entertainment included Soul Mystique from Australia, one of the world's best quick-change acts, followed by acts which demonstrated the range of Sands Resorts Macao in-house talent – opera from the Singing Chefs and Waiters, and Moulin Rouge style dance routines.
Morning Activities
Attendees could also sign up for early morning activities including tai chi, yoga and boot camp at the newly launched outdoor event lawn Il Prato, a spacious event lawn adjacent to The Venetian Macao and The Parisian Macao, able to accommodate up to 5,000 delegates for a wide range of events.
Bespoke Activities
Bespoke outings were also organised for guests to discover Macao. These included:
Skywalk on top the 338-metre Macau Tower

Macao trail hike and trek

Amazing race at The Venetian Macao and The Parisian Macao

Macao junk sailing experience

Gastronomic cultural village experience

Corporate social responsibility program

Behind the scenes hotel tour

Gastronomic street snacks experience
The familiarisation trip was successful in providing both an enjoyable and informative experience for meetings delegates and media, who gained an in-depth understanding of the range and quality of services Sands Resorts Macao can offer as Asia's leading meetings and events destination. Participants were able to experience this first-hand in the form of a variety of hands-on activities, as well as exploring the rich culture and heritage of wider Macao.