March ahead and make your next event twice the success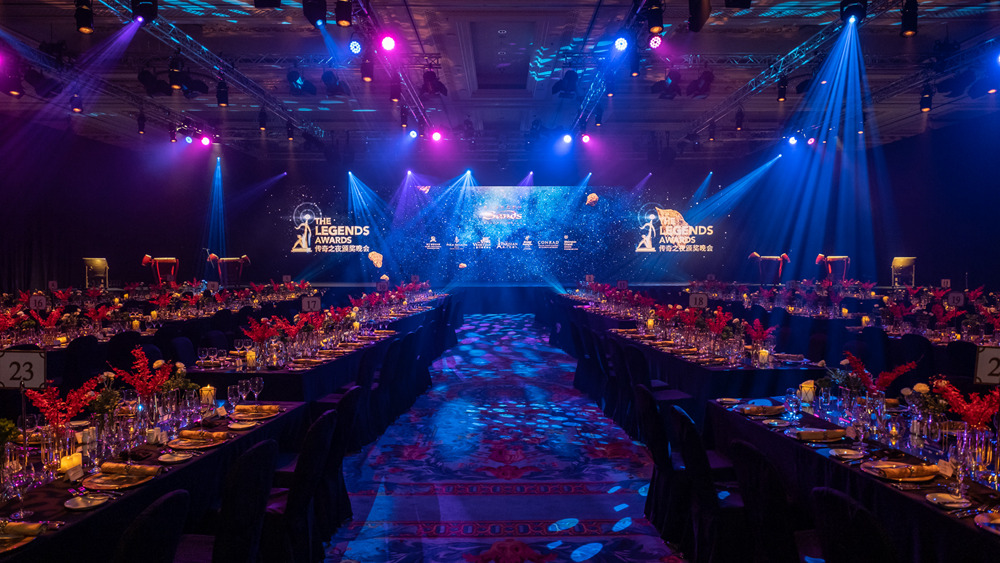 Calling all meeting planners! March is the perfect time of year to start organising your next event, and Sands Resorts Macao has everything you are looking for – with double the benefits – all under one roof.

The seven award-winning hotels, 150,000 square metres of meetings and events space, 850 retail stores, more than 150 restaurants and extraordinary entertainment at Sands Resorts Macao are all within walking distance of one another on the vibrant Cotai Strip. Delegates can enjoy a seamless event experience as they move from one venue to another.

Double the pleasure with extra offers – for organisers and delegates


This year, Meetings Beyond Imagination offers double the benefits with privileges extended not only to organisers, but also to delegates. For the first time, delegates are able to enjoy 20% off on dining experiences at selected restaurants; an additional 30 minutes of complimentary spa time and special discounts at selected retail outlets throughout Sands Resorts Macao – regardless of whether you book – The Venetian Macao; The Parisian Macao; Four Seasons Hotel Macao, Cotai Strip; The St. Regis, Cotai Strip; Conrad Macao Cotai Central; Sheraton Grand Macao or Holiday Inn Macao Cotai Central.

With the Meetings Beyond Imagination offer, organisers can also enjoy 5% off their master bills that cover venue rental and banquet events at selected restaurants; a 20% discount on audio-visual equipment rental; and 50% off performances by the in-house entertainment team for customised entertainment events and more.
Make the most of every moment - book more and enjoy more
If you book between now and December 31, 2019, you and your delegates will enjoy
an array of offers on accommodation, dining, entertainment and more with
Meetings Beyond Imagination. These benefits are eligible for meetings held on or
before December 18, 2020 at Sands Resorts Macao.
For full details, please visit this link: https://meetings.sandsresortsmacao.com/en/meeting-offers/meetings-beyond-imagination-2019.html.
Honouring the Legends
On February 21, Sands Resorts Macao recognised 21 high-achieving leisure, convention and exhibition, travel trade partners and online travel agents at its annual 'Legends' Awards Gala Dinner. Themed 'Strive for the Future', this year's event encouraged partners to be ambitious and seek new opportunities and partnerships with Sands Resorts Macao.

These awards honour trade partners for their outstanding contributions toward the success of all seven of the Sands Resorts Macao hotels, and we congratulate two of the event's winners for "Trade Partner of the Year – MICE":
• China Travel Service Gongbei Port Guangdong Co. Ltd.
• Melchers Travel Co., Ltd.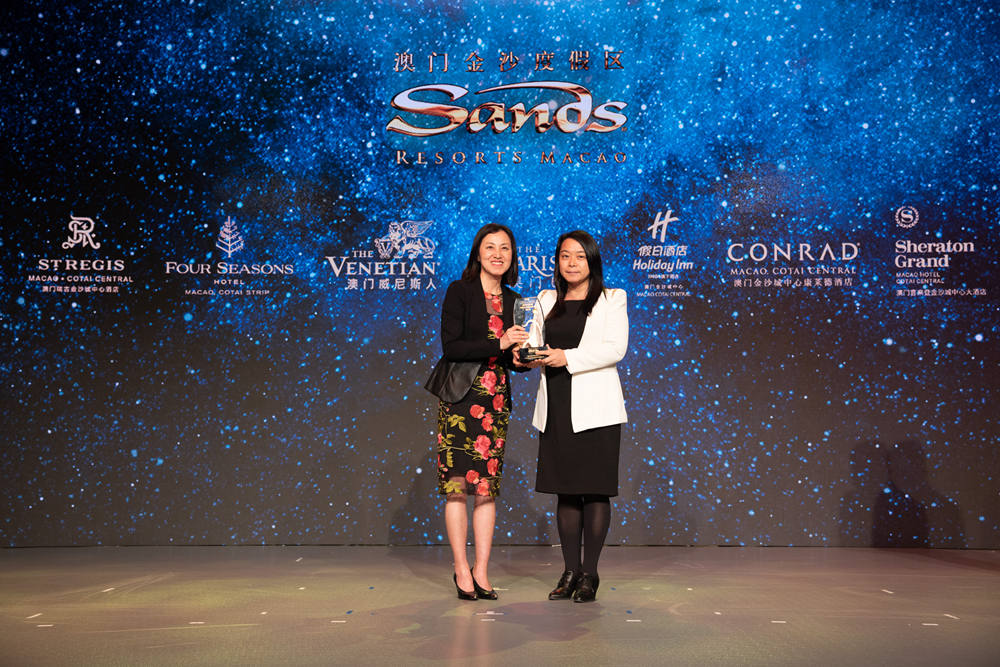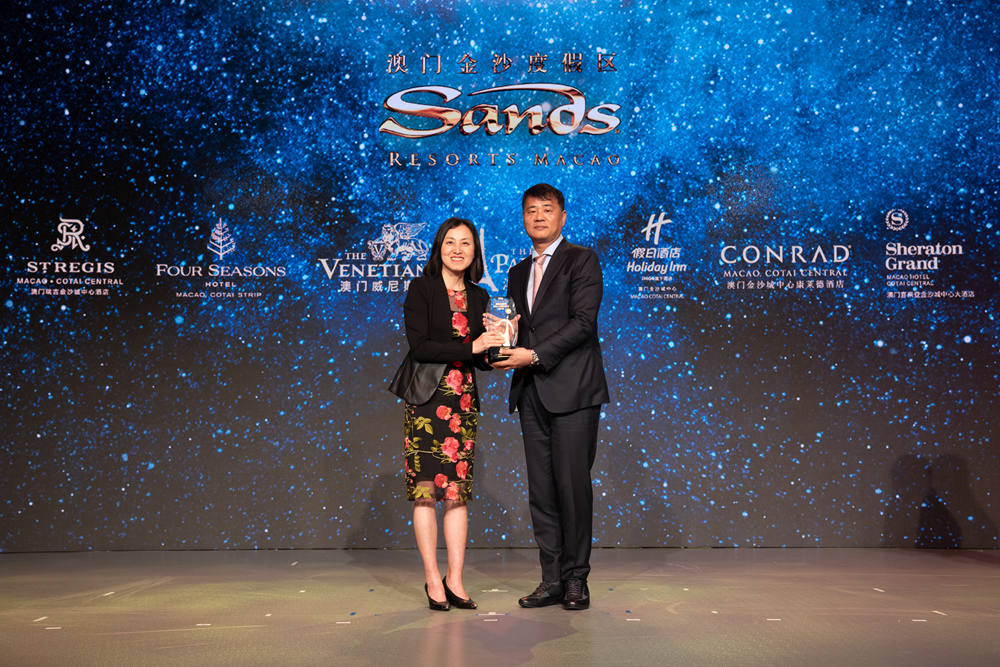 Guests attending the awards event enjoyed specially crafted menus from the resorts' five exceptional restaurants: The Golden Peacock (Michelin and Black Pearl award-winner); Zi Yat Heen (Michelin and Black Pearl award-winner); La Chine (Black Pearl award-winner); the new Chiado Portuguese restaurant helmed by celebrity chef Henrique Sá Pessoa and The Manor at The St. Regis Macao.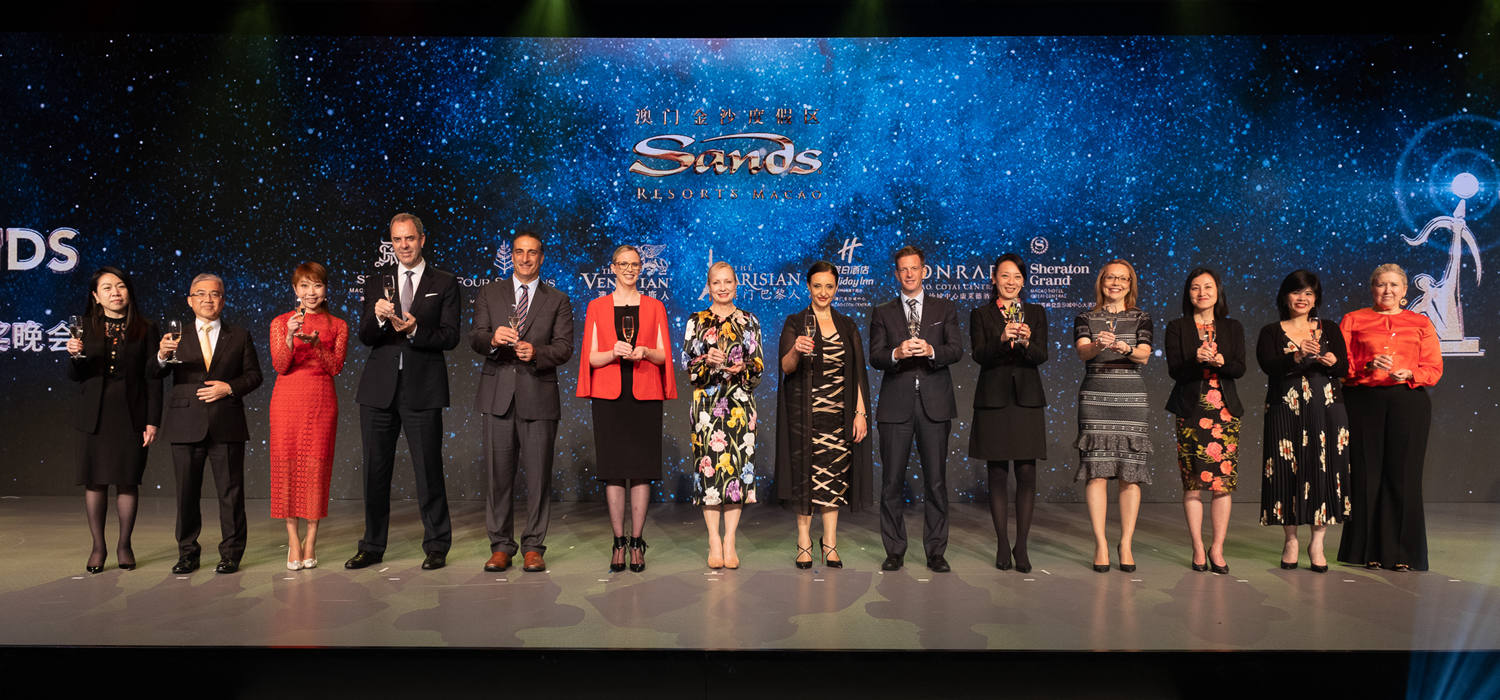 The evening began with an action-packed drum and dance performance, portraying Sands Resorts Macao's commitment toward overcoming challenges for a successful future. The highlight of the night was "SIRO-A", a video projection dance group act who received the "Golden Buzzer" on America's Got Talent, before an energetic dance spectacular by Sands Resorts Macao's very own in-house talent wrapped up the evening's entertainment.