Spice up your events with great entertainment in Macao
When selecting your next meetings venue, we understand that you have a host of important criteria to consider. Sands Resorts Macao along Macao's vibrant Cotai Strip was designed from the start to meet all of your needs with in-house entertainment that can be tailored to your event; expansive indoor and outdoor meeting venues; accommodations to suit a variety of preferences and budgets as well as an attractive "Meetings Beyond Imagination" offer that we've created for both meeting planners and delegates.

Macao is synonymous with entertainment. That's why Macao is front-of-mind for meeting planners who want to spice up their events with dynamic, live performances.

As one of the Asia's leading leisure and meetings destinations, Sands Resorts Macao has its very own troupe of 200 talented Broadway singers, dancers, trapeze artists, acrobatic artists, face-changing opera performers from around the world who are on hand to make your event spectacular. As the integrated resort's artists are skilled in a variety of cultural art forms – from East to West – they can create perfectly tailored performances just for your event.

A repertoire of entertainers are also now on the road with Sands Resorts Macao as it travels to 19 cities across Asia. Themed as 'Search for a Star – The Brightest New Stars of Sands Resorts Macao', the most recent roadshows to Hangzhou, Ningbo, Xiamen and Kaohsiung gave travel industry, meetings and events partners an opportunity to see first-hand, how entertainment can make a powerful impact on events.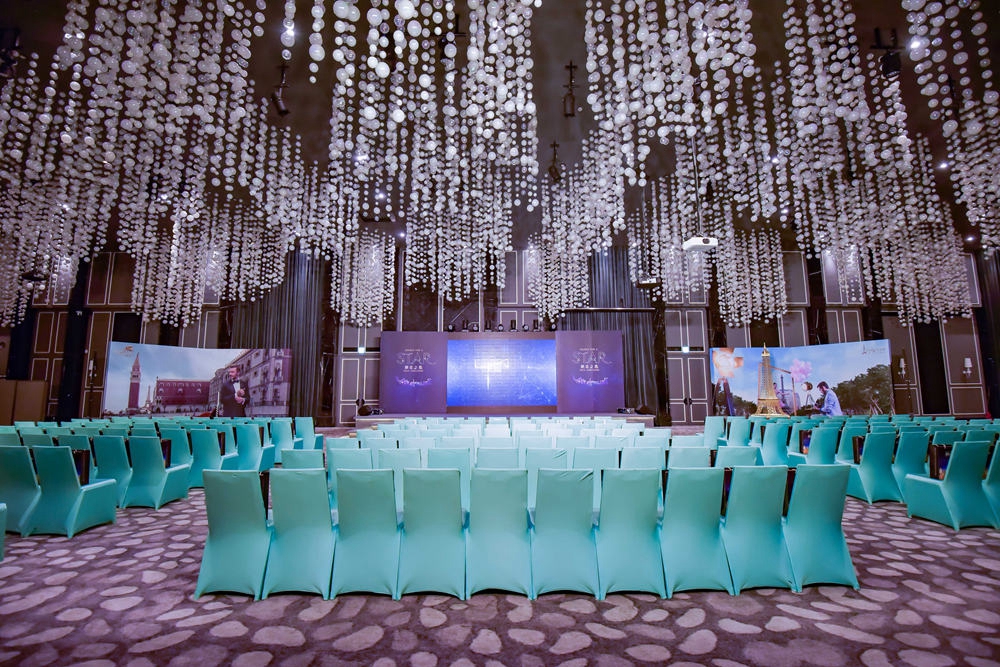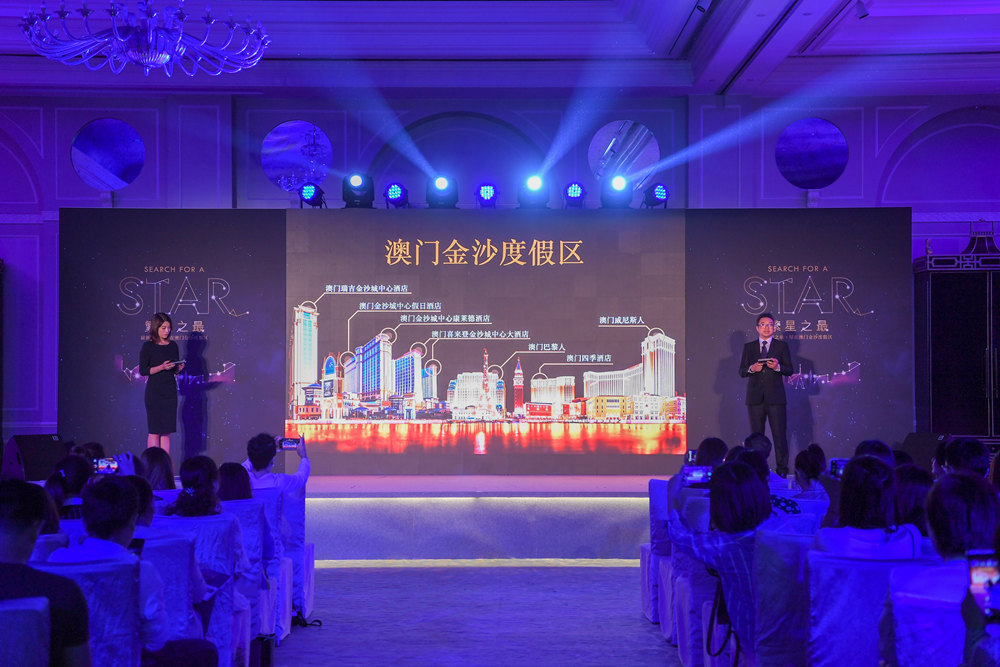 Sands Resorts Macao has hosted events entitled Search for a Star – The Brightest New Stars of Sands Resorts Macao in Hangzhou, Ningbo, Xiamen and Kaohsiung in the past few weeks, as part of an international roadshow series taking place in 19 cities.
At the recent Ningbo, Hangzhou, Xiamen and Kaohsiung roadshow, a Gondolier and Princess performed beautiful duets and three Can Can dancers wowed audiences with their remarkable dance moves as part of the 'Search for a Star' theme. The roadshows also highlighted the unique hotel, meetings and events, retail, leisure and dining offerings at each of the seven resort hotels along the Cotai Strip.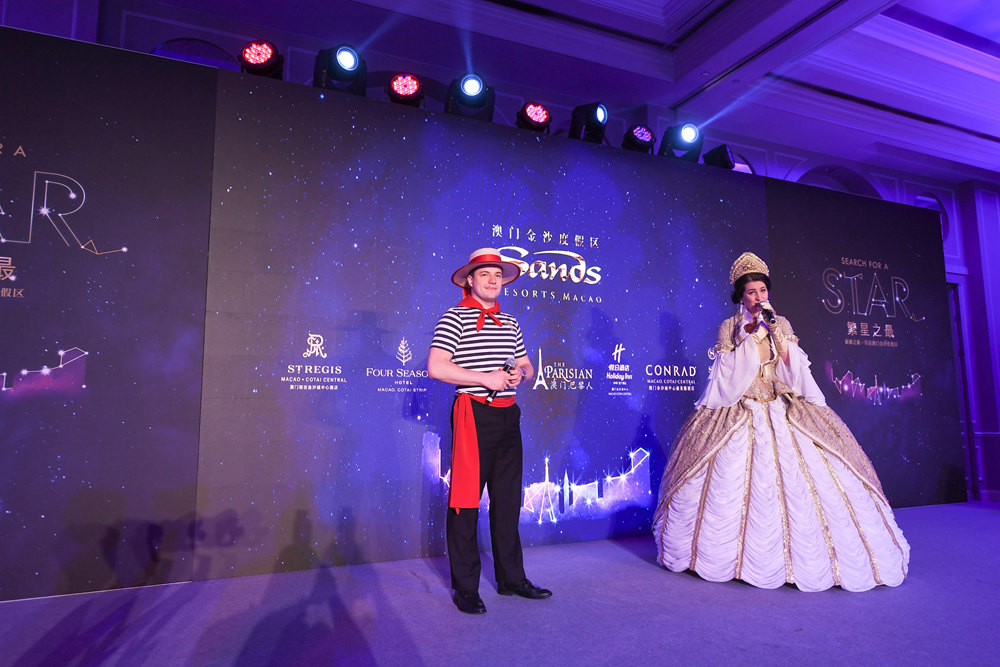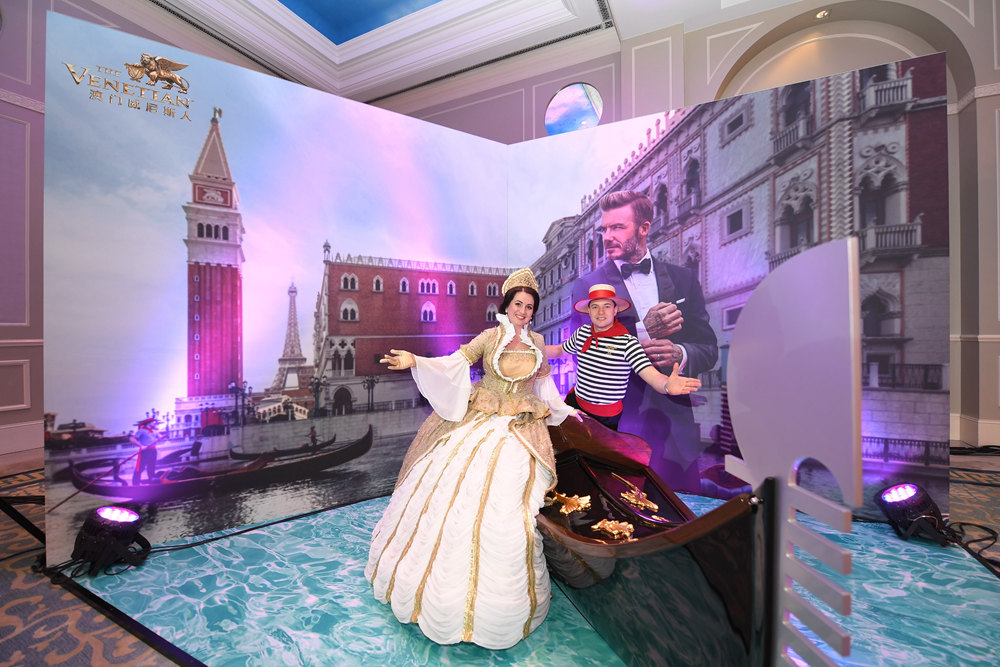 "Gondolier and Princess" duet by performers from the Sands Resorts Macao in-house entertainment team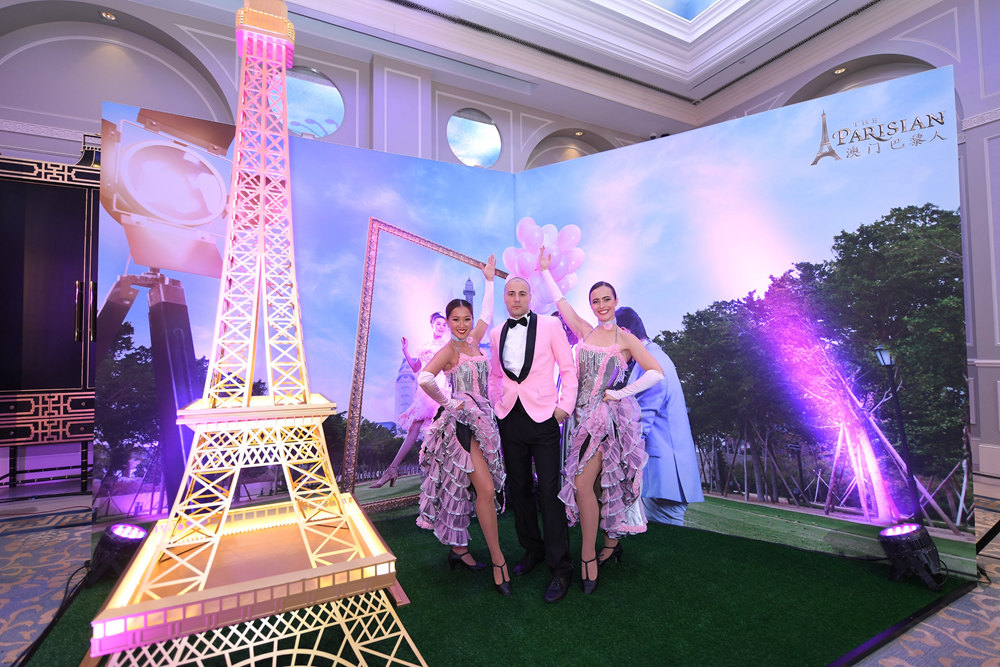 Three entertainers from Sands Resorts Macao's in-house entertainment team perform the Can Can dance in a display of unique, Parisian artistry
Every aspect of an event at Sands Resorts Macao is impeccably organised by our experienced event planning team, which has planned and executed more than 4,000 meetings and exhibitions since The Venetian® Macao first opened on the Cotai Strip in 2007.
The secret to an event's success is in the combination of teams who come together to make everything work effortlessly. The banqueting team, audio-visual technicians, entertainers, floral designers, and more work tirelessly behind-the-scenes to ensure your event will be one to remember.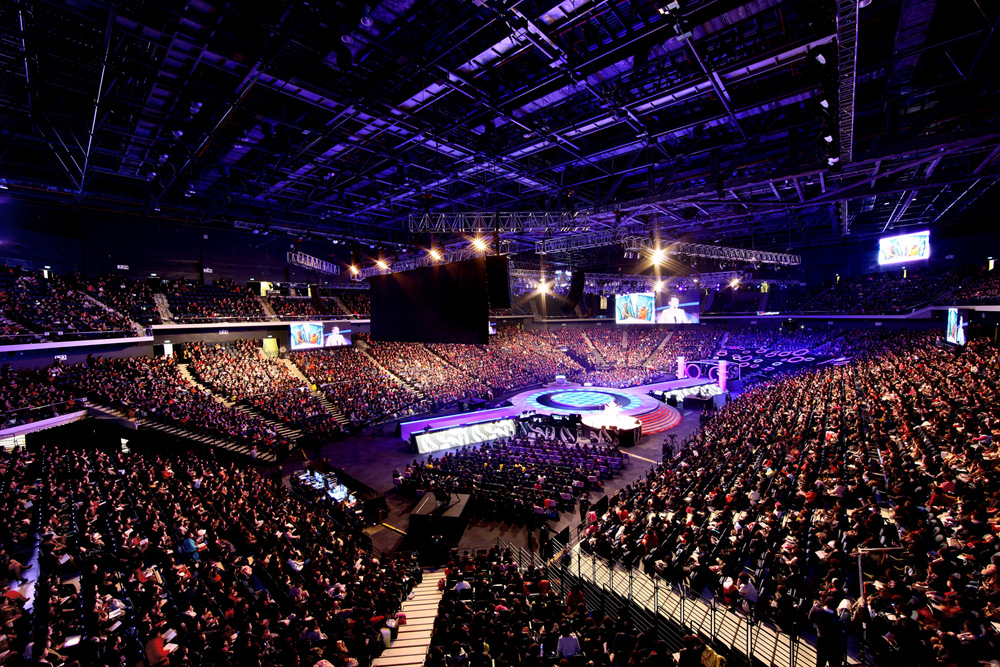 Cotai Arena at The Venetian Macao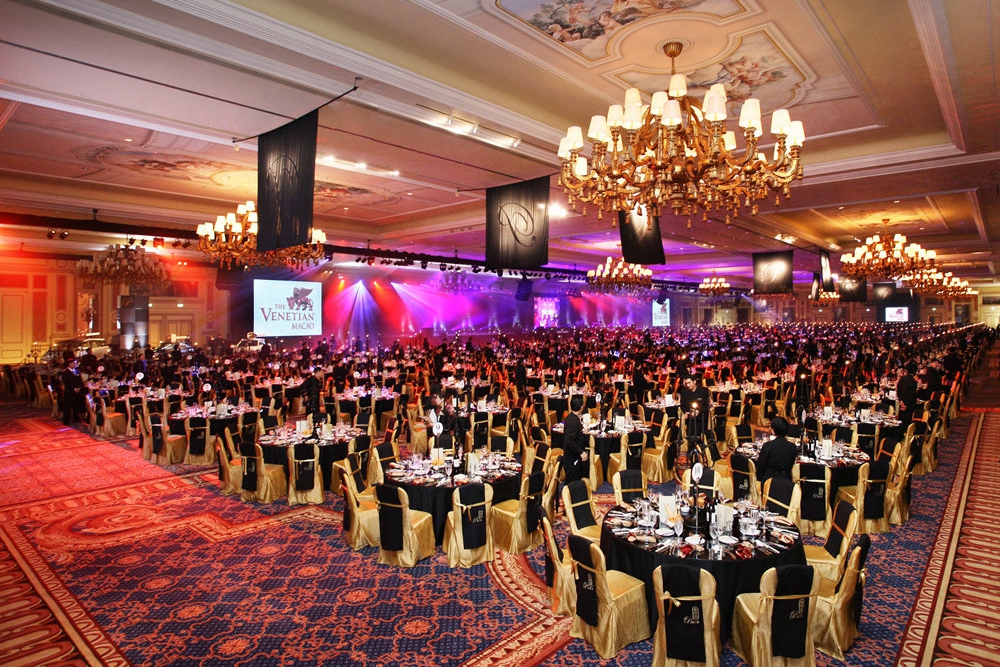 The Venetian Ballroom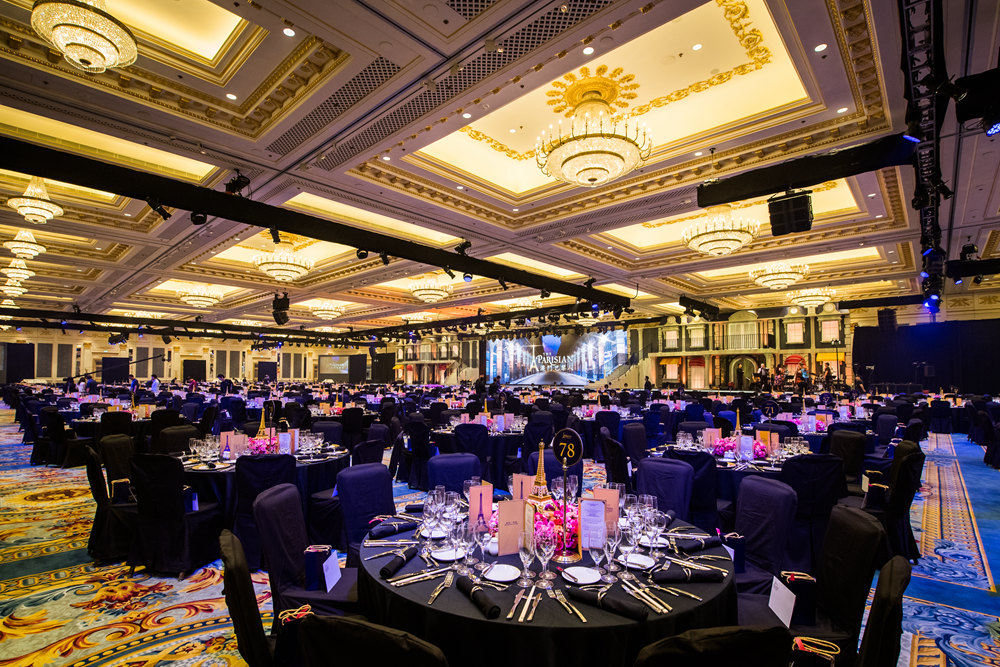 The Parisian Ballroom
Meet indoors or out under the stars
Space is another important criteria for meeting planners, who need the flexibility and scale to design their events in new and imaginative ways. You are welcome to take your events indoors or outdoors onto our beautiful, expansive lawns overlooking Cotai Strip.

Sands Resorts Macao has no shortage of space with more than 150,000 square metres of flexible meeting space on offer all across its properties. Event planners have access to 334 breakout rooms, a 6,500 square-metre pillar-less ballroom, three grand theatres – Venetian Theatre, Parisian Theatre and Sands Cotai Theatre – and the 15,000-seat Cotai Arena for concerts and live entertainment.

The gorgeous Il Prato event lawn accommodates up to 5,000 delegates for cocktail-style events and team-building activities. Alternatively, the pool deck event space on Level 6 of The Parisian Macao caters for 500 delegates, where guests can admire the Eiffel Tower, which is beautifully lit against a backdrop of stars in the evenings.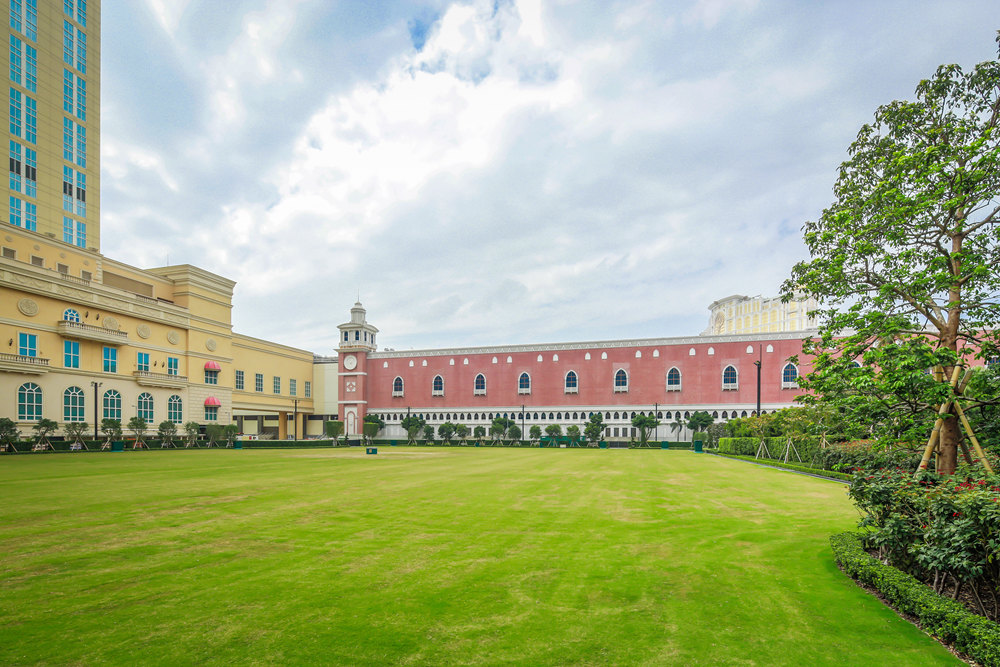 The Il Prato event lawn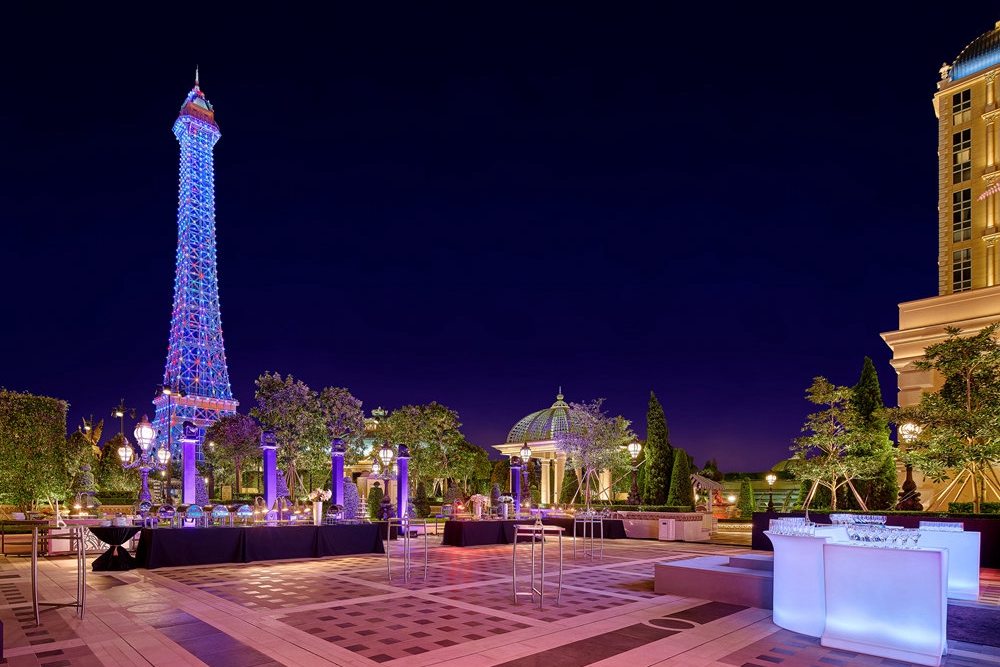 The pool deck event space on the 6/F of The Parisian Macao
Accommodations of your choice
In addition to meeting space, accommodation is another important aspect to consider when selecting the host venue. With seven international hotels and approximately 12,500 rooms and suites on offer at Sands Resorts Macao, you can choose accommodations to meet both the needs of your delegates and your budget. You may choose from The Venetian Macao; The Parisian Macao; Four Seasons Hotel Macao, Cotai Strip; The St. Regis, Cotai Strip; Conrad® Macao, Cotai Central; Sheraton Grand Macao or Holiday Inn® Macao Cotai Central.

For a luxurious stay, the flagship all-suites The Venetian Macao integrated resort features 3,000 suites that have recently been refurbished. The 70-square-metre Premio Royale Suite is especially popular with event planners. The new Champagne Suites at The Parisian Macao are also a favourite among delegates who can enjoy French opulence with breathtaking views of the Eiffel Tower.

Sands Resorts Macao was built from the start with events in mind. That is why all seven hotels are interconnected by covered walkway, so that delegates can move seamlessly from one venue to another.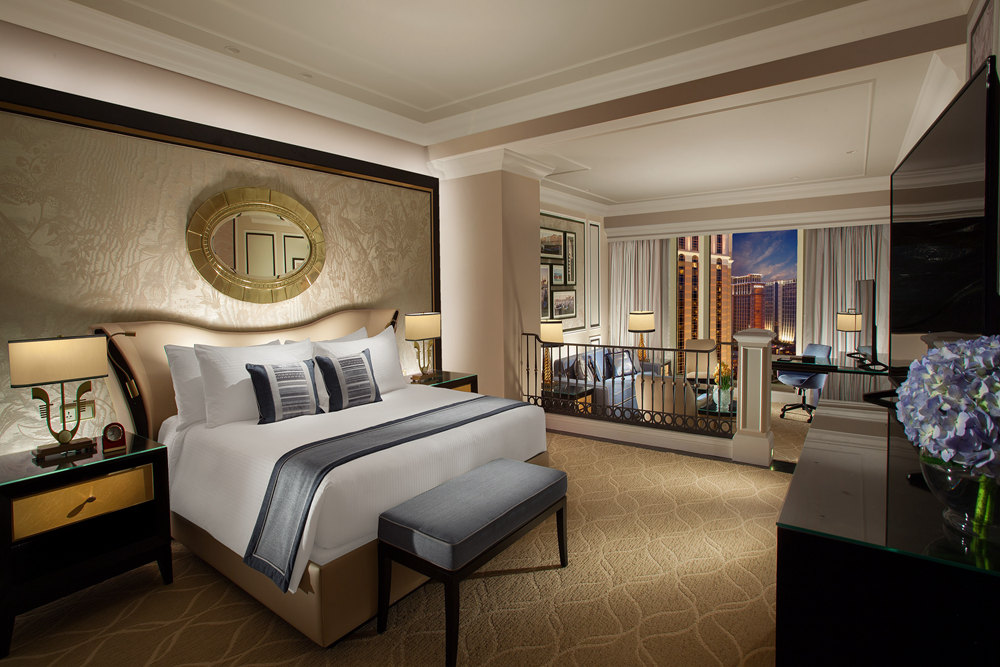 The Premio Royale Suite at The Venetian Macao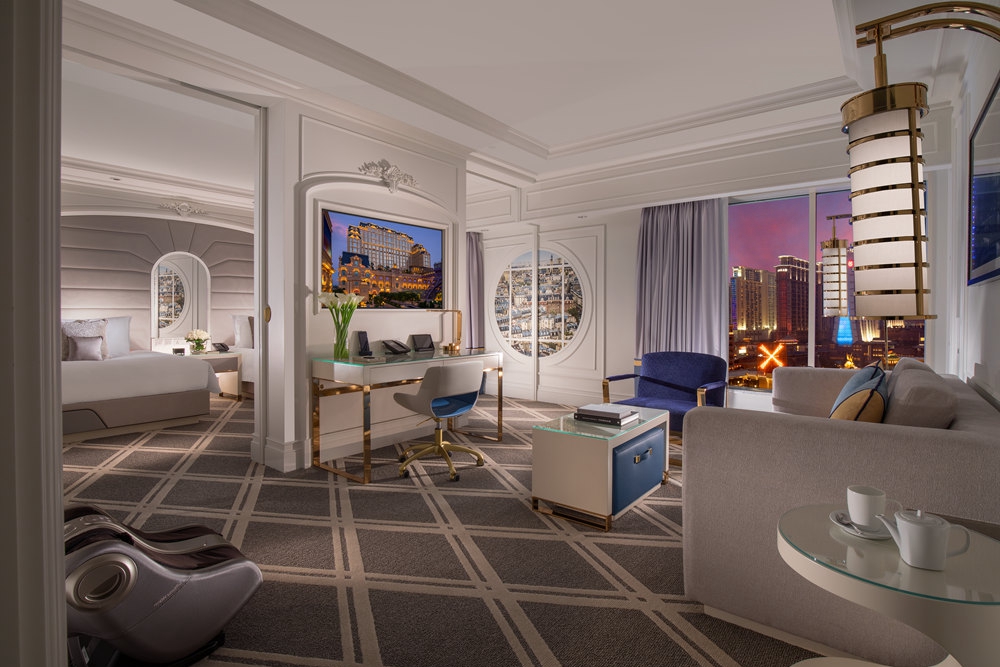 The new Champagne Suite at The Parisian Macao
Imagine Macao for your next event
Meetings Beyond Imagination offers an excellent incentive to book your next meeting at Sands Resorts Macao. You can enjoy double the benefits with privileges extended not only to organisers, but also to delegates.

Make the most of every moment - book more and enjoy more*

Book 25-100 rooms and enjoy 1 offer
Book 101-150 rooms and enjoy 2 offers
Book 151-200 rooms and enjoy 3 offers
Book 201 rooms or more and enjoy all 4 offers
When you book your next event with us, you are entitled to:
5% off on the master bill
One complimentary room for every 25 rooms booked
One complimentary room upgrade for every 25 rooms booked
50% off Cotai Water Jet ferry tickets
Double the pleasure with extra offers extended to event organisers and delegates
20% off audio-visual equipment rental
Special Offer on Entertainment and Leisure Activities

Up to 50% off selected in-house entertainment
50% off Gondola Ride and Eiffel Tower Experience
Special offer on selected wellness activities at selected venue

15% off cocktail reception at selected venue
20% off at selected restaurants
Get 30 extra minutes at selected spas for booking a 60-minute massage
Retail offer booklet with exclusive savings
Offer valid for bookings between now and December 31, 2019. All benefits are eligible for meetings held on or before December 18, 2020 at Sands Resorts Macao.
For full details, please visit: SandsResortsMacao.com/en/MeetingsBeyondImagination