Home >

Light up Your Next Event
Light up your next event with Sands Resorts Macao
Sands Resorts Macao recently hosted its latest 'Make Your Mark' roadshow in Singapore on August 6, where 38 corporate clients and MICE partners attended an exclusive VIP lunch to learn more about the integrated resort's latest offerings.

Talented resident entertainers from Sands Resorts Macao – disguised as chefs, waiters and gondoliers – surprised and delighted guests attending the lunch with their powerful vocal performances.

The 19-city, Asia-wide roadshow in 2019 – aimed at introducing Sands Resorts Macao's latest offerings and acknowledging industry partners – will culminate with just two more roadshow events taking place in Mumbai and New Delhi in September.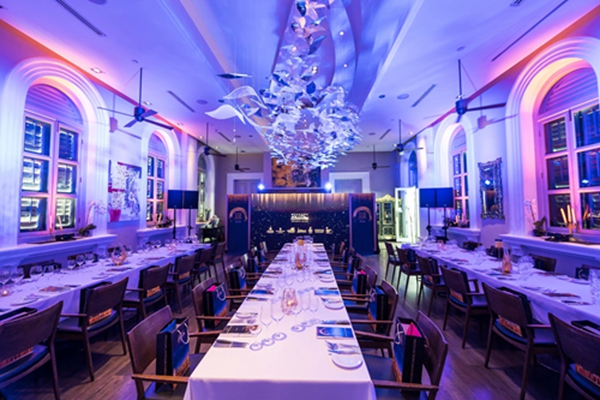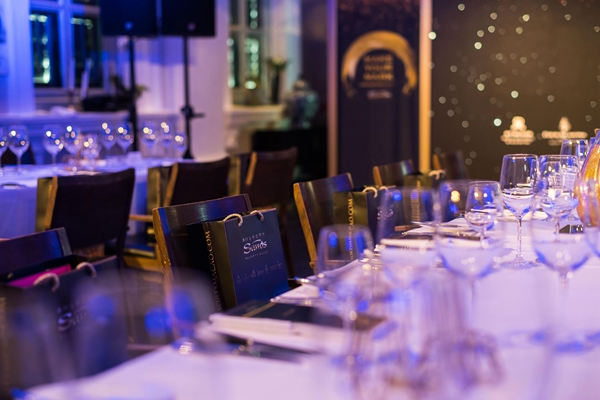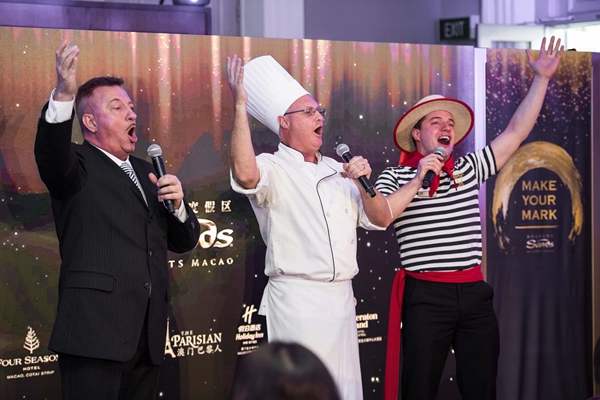 Sands Resorts Macao hosted a VIP luncheon in Singapore as part of an international roadshow series taking place in 19 cities.
Create your own event in Macao
If you are considering Macao for your next event, Sands Resorts Macao is the host with the most to offer. The sheer size and scale of our meeting spaces with 150,000 square metres for you to create the event of your dreams, is unmatched anywhere else in Macao. And, you will not find another resort in Macao that has its own resident entertainers who have performed on the stages of Broadway and the London's West End. Through our flexible meeting space, entertaining performers and cutting-edge audio-visual equipment, Sands Resorts Macao will light up your events like never before.
Spectacular video displays
Beyond size and entertainment, you can also trust that your audio-visual experiences at Sands Resorts Macao will be second to none. For videos, the integrated resort is home to the Christie Spyder X80 and Pandoras Box. Our hi-tech video support will definitely enhance your next event, whether it may be for a product launch or a seminar that requires powerful graphics, we'll make sure you get your message across.
Audio versatility
For audio support, our Yamaha CL5 digital mixing console is the latest in live sound mixing technology. You can unleash all of your creative freedom through the CL5console. Wow your audiences with state-of-the-art sound mixing for live entertainment at your event or for a full-on concert.
Light up your event
In terms of lighting, the MAC Viper Quadray is a multiple-beam effect that adds a whole new dimension to the lighting designer toolbox. The 'Legends' Appreciation Dinner 2019 is an excellent example for how we livened up the event with dramatic lighting effects.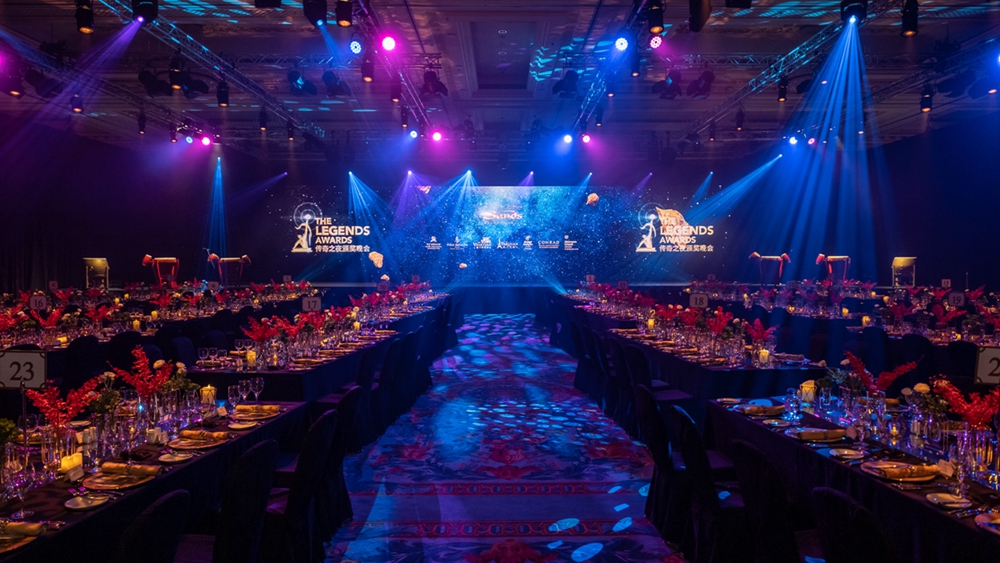 The 'Legends' Awards Appreciation Dinner 2019 showcases just how visually stimulating your own event can be at Sands Resorts Macao
Host your own show-stopping event with us!
If you take advantage of the Meetings Beyond Imagination offer, you are entitled to enjoy 20% off on all of our hi-tech audio-visual equipment. Both meeting planners and delegates are also eligible to enjoy 20% off on dining experiences at selected restaurants; an additional 30 minutes of complimentary spa time and special discounts at select retail outlets throughout Sands Resorts Macao.

You are welcome to book any one of our seven hotels: The Venetian® Macao; The Parisian Macao; Four Seasons Macao, Cotai Strip; The St. Regis, Cotai Strip; Conrad® Macao, Cotai Central; Sheraton Grand Macao or Holiday Inn® Macao, Cotai Central.

No matter which hotel you choose, you can enjoy a variety of value-added benefits, including entertainment, leisure activities and audio-visual technical support. Our designated event service teams will look after you every step of the way with customised support and fabulous entertainment to ensure your event is a success.

Enjoy 5% off your master bill, a 20% discount on audio-visual equipment rental; 50% off performances by the in-house entertainment team for customised entertainment events and more.

Offer valid for bookings between now and December 31, 2019. All benefits are eligible for meetings held on or before December 18, 2020 at Sands Resorts Macao.

For more details, please visit: SandsResortsMacao.com/en/MeetingsBeyondImagination