Macao Endless Fun Package
Savings up to 50%! Stay longer with us and enjoy extra privileges

The Venetian Macao, The Parisian Macao, Four Seasons Hotel Macao, Conrad Macao and Sands Macao are offering Macao Endless Fun Package from MOP898 that includes world-class accommodation for two, dining vouchers and complimentary admission to the newest teamLab SuperNature Macao and some of the most popular recreational facilities at selected hotels.

Stay a little longer with us for a consecutive two or three nights at The Venetian Macao, The Parisian Macao and Conrad Macao to receive additional dining vouchers and free admission to selected entertainment facilities.

Once you check-in, you will be entitled to an exclusive discount on massage treatments and enjoy 30% discount on purchase of maximum four 'teamLab SuperNature Macao' adult or child tickets until December 31, 2021.

Book now and give yourself a perfect getaway with Sands Resorts Macao.
Booking Period: From now until 30 Jun, 2021
Stay Period: From now until 30 Jun, 2021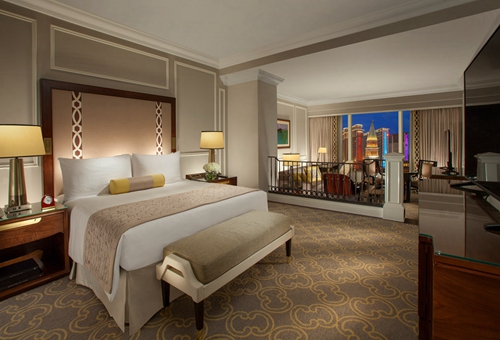 The Venetian Macao
1-night package for two from MOP1,198
2-night package for two from MOP2,198
3-night package for two from MOP3,155
Book 1-night and enjoy:
Accommodation in a Royale Deluxe Suite
MOP300 Dining Vouchers
Complimentary 'teamLab SuperNature Macao' admission tickets for two (Value from MOP536)
Extra benefit for 2-night stay:
Additional MOP200 Dining Vouchers
Complimentary Entertainment Pass with the following benefits:

Gondola Ride Experience for two (Value from MOP290)
Admission to Qube – Kid's Play Zone for 2 adults and 2 kids (Value from MOP260)
Extra benefit for 3-night stay:
Additional MOP500 Dining Vouchers
SEE DETAILS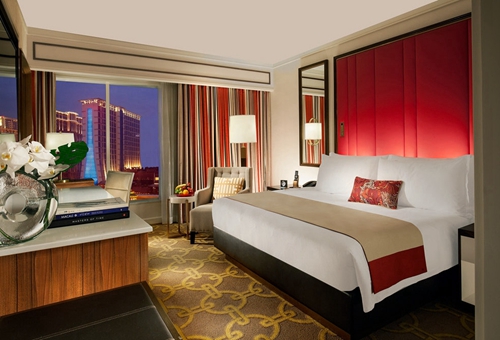 The Parisian Macao
1-night package for two from MOP898
2-night package for two from MOP1,698
3-night package for two from MOP2,635
Book 1-night and enjoy:
Accommodation in a Deluxe Room
MOP300 Dining Vouchers
Admission to Eiffel Tower Experience for two (Value from MOP230)
Extra benefit for 2-night stay:
Additional MOP200 Dining Vouchers
Admission to Qube Kingdom for 2 adults and 2 kids (Value from MOP280)
Extra benefit for 3-night stay:
Additional MOP300 Dining Vouchers
Complimentary 'teamLab SuperNature Macao' admission tickets for two (Value from MOP536)
SEE DETAILS
Conrad Macao
1-night package for two from MOP1,238
2-night package for two from MOP2,088
3-night package for two from MOP3,331
Book 1-night and 2-night stay and enjoy:
Accommodation in a Deluxe Room
MOP600 Dining Vouchers
Complimentary upgrade to the next room category
Extra benefit for 3-night stay:
Additional MOP400 Dining Vouchers
Complimentary 'teamLab SuperNature Macao' admission tickets for two
Complimentary Entertainment Pass with the following benefits:

Gondola Ride Experience for two
Admission to Eiffel Tower Experience for two
SEE DETAILS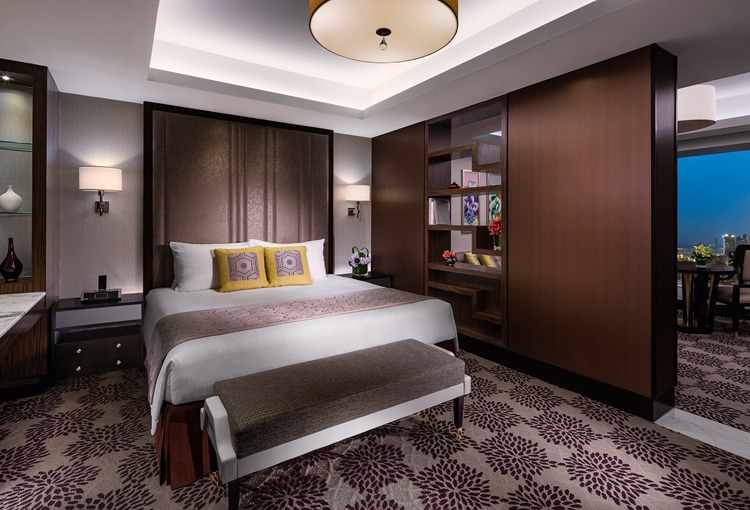 Sands Macao
1-night package for two from MOP988
2-night package for two from MOP1,516
Book 1-night and 2-night stay and enjoy:
Accommodation in a Deluxe Suite
MOP300 Dining Vouchers
SEE DETAILS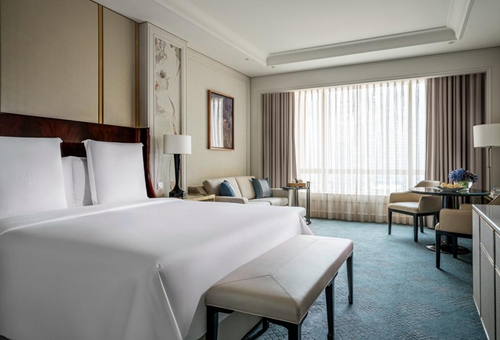 Four Seasons Hotel Macao
Rooms for two from MOP1,272
Book now and enjoy:
Accommodation in a Superior Room
SEE DETAILS