Macao Getaway Package
Elevate Your Stay with One out of Three Benefits

Just add HKD1 to enjoy any of the three benefits: ferry tickets or cross-border bus tickets from Macao to Hong Kong for two, or MOP300 dining vouchers while you stay at any hotels under Sands Resorts Macao.
You can choose to spend a night in one of the world class hotels at Sands Resorts Macao including The Venetian Macao, The Parisian Macao, Four Seasons Hotel Macao, The St. Regis Macao, Cotai Strip, Conrad Macao Cotai Strip, Sheraton Grand Macao, Cotai Strip or Sands Macao. Package starts from HKD987 for two. Now is the perfect time for you to leap into a well-deserved journey in Macao.
Booking Period: From now until 30 Sept 2020
Stay Period: From now until 30 Sept 2020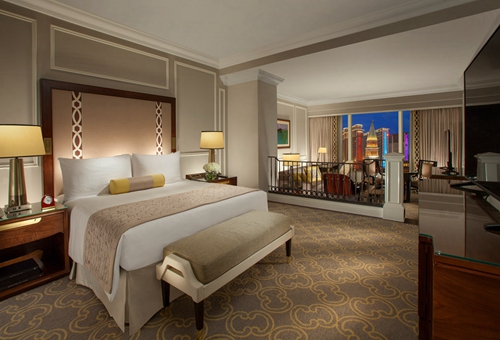 The Venetian Macao
Rates from HKD1,399
Book now and enjoy:
Accommodation in a Royale Deluxe Suite
Choose 1 out of 3:

One-way Cotai Water Jet Cotai Class tickets from Macao to Hong Kong for two
One-way Hong Kong–Zhuhai–Macau Bridge cross-border bus tickets from Macao to Hong Kong for two
MOP300 Dining Vouchers (Can be used for breakfast, lunch or dinner)
CHECK RATES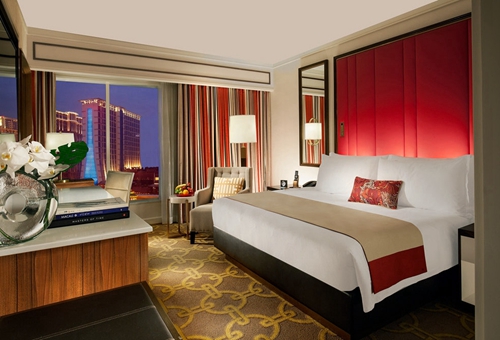 The Parisian Macao
Rates from HKD1,199
Book now and enjoy:
Accommodation in a Deluxe Room
Choose 1 out of 3:

One-way Cotai Water Jet Cotai Class tickets from Macao to Hong Kong for two
One-way Hong Kong–Zhuhai–Macau Bridge cross-border bus tickets from Macao to Hong Kong for two
MOP300 Dining Vouchers (Can be used for breakfast, lunch or dinner)
CHECK RATES
Conrad Macao Cotai Strip
Rates from HKD1,389
Book now and enjoy:
Accommodation in a Deluxe Room
Choose 1 out of 3:

One-way Cotai Water Jet Cotai Class tickets from Macao to Hong Kong for two
One-way Hong Kong–Zhuhai–Macau Bridge cross-border bus tickets from Macao to Hong Kong for two
MOP300 Dining Vouchers (Can be used for breakfast, lunch or dinner)
CHECK RATES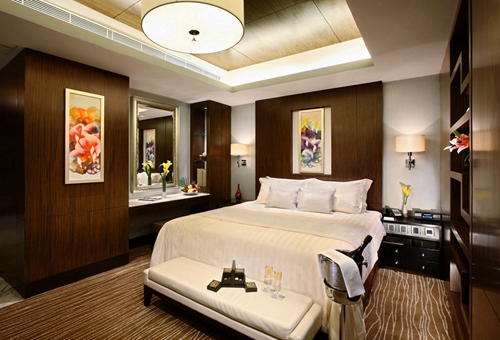 Sands Macao
Rates from HKD1,399
Book now and enjoy:
Accommodation in a Deluxe Suite
Choose 1 out of 3:

One-way Cotai Water Jet Cotai Class tickets from Macao to Hong Kong for two
One-way Hong Kong–Zhuhai–Macau Bridge cross-border bus tickets from Macao to Hong Kong for two
MOP300 Dining Vouchers (Can be used for breakfast, lunch or dinner)
CHECK RATES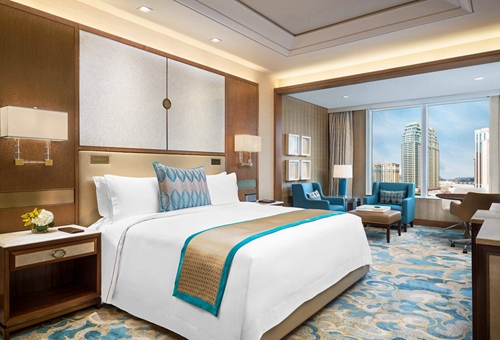 The St. Regis Macao, Cotai Strip
Rates from HKD1,681
Book now and enjoy:
Accommodation in a Deluxe Room
Choose 1 out of 3:

One-way Cotai Water Jet Cotai Class tickets from Macao to Hong Kong for two
One-way Hong Kong–Zhuhai–Macau Bridge cross-border bus tickets from Macao to Hong Kong for two
MOP300 Dining Vouchers (Can be used for breakfast, lunch or dinner)
CHECK RATES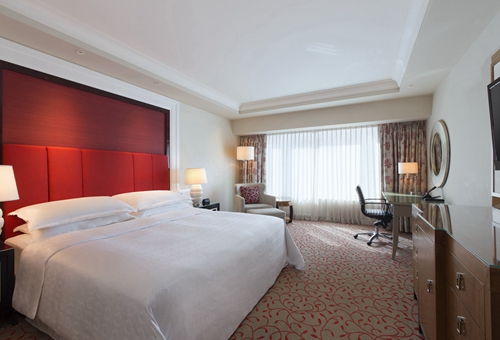 Sheraton Grand Macao, Cotai Strip
Rates from HKD987
Book now and enjoy:
Accommodation in a Deluxe Room
Choose 1 out of 3:

One-way Cotai Water Jet Cotai Class tickets from Macao to Hong Kong for two
One-way Hong Kong–Zhuhai–Macau Bridge cross-border bus tickets from Macao to Hong Kong for two
MOP300 Dining Vouchers (Can be used for breakfast, lunch or dinner)
CHECK RATES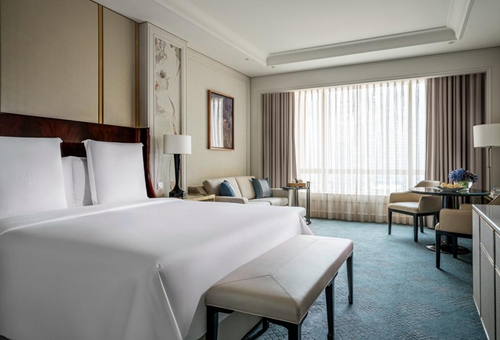 Four Seasons Hotel Macao
Rates from HKD1,888
Book now and enjoy:
Accommodation in a Deluxe Room
Choose 1 out of 3:

One-way Cotai Water Jet Cotai Class tickets from Macao to Hong Kong for two
One-way Hong Kong–Zhuhai–Macau Bridge cross-border bus tickets from Macao to Hong Kong for two
MOP300 Dining Vouchers (Can be used for breakfast, lunch or dinner)
CHECK RATES