Ensure You
A "Safestay" Experience
Enjoy Limitless Offers And Fun

Ensure You A "Safestay" Experience
Enjoy Limitless Offers And Fun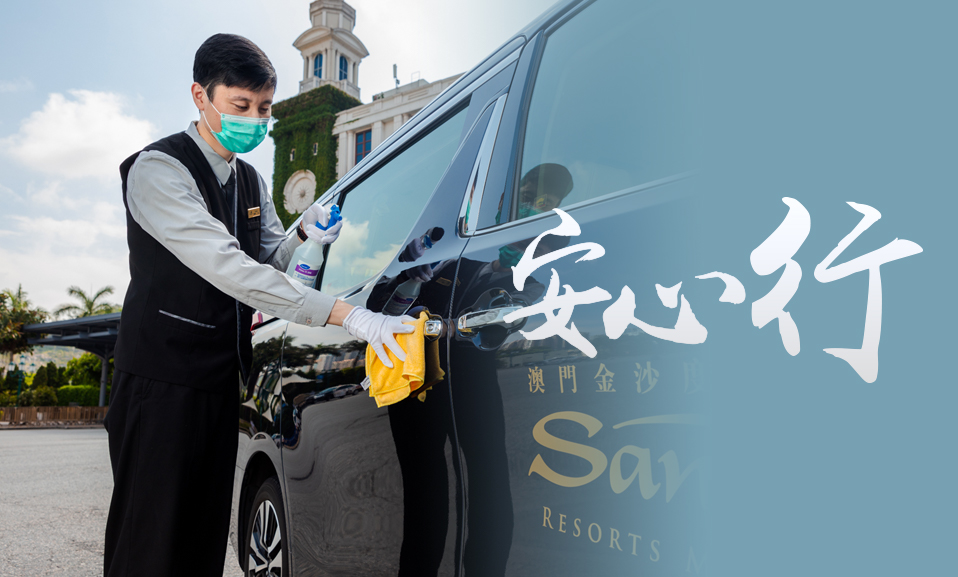 Safe Travel: All the shuttle buses, limos and other vehicles from Sands Resorts Macao
are thoroughly cleaned and sanitized before each shift.
Sanitize key points of locations frequented by passengers, including waiting rooms and elevators.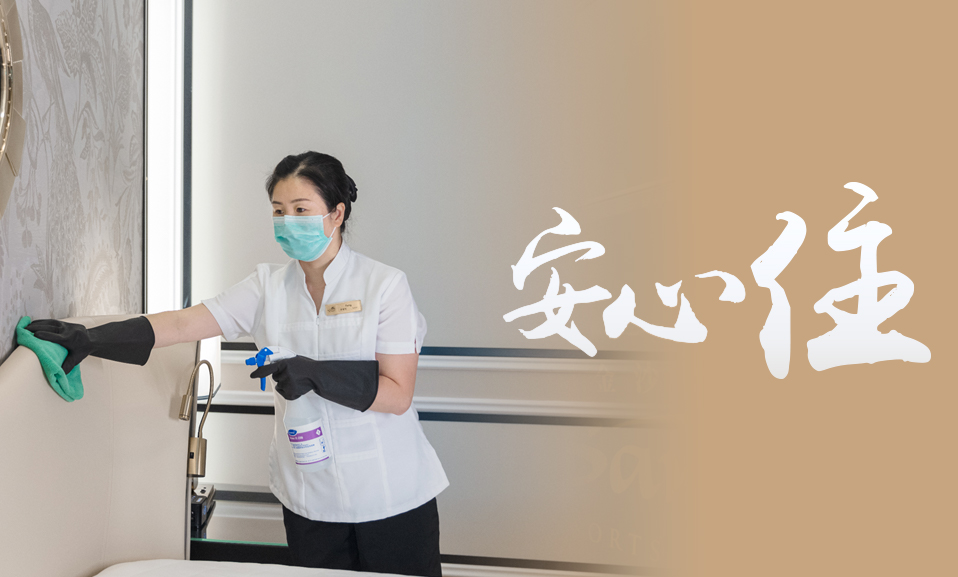 Safe Stay: All hotel rooms are deep cleaned and sanitized daily
Ramped up sanitization is applied to high-touchpoint objects
All soft furnishings are sanitized with high-temperature steam at 90-95 degrees Celsius.
Toilets and bathrooms are sanitized with hospital-grade disinfectants.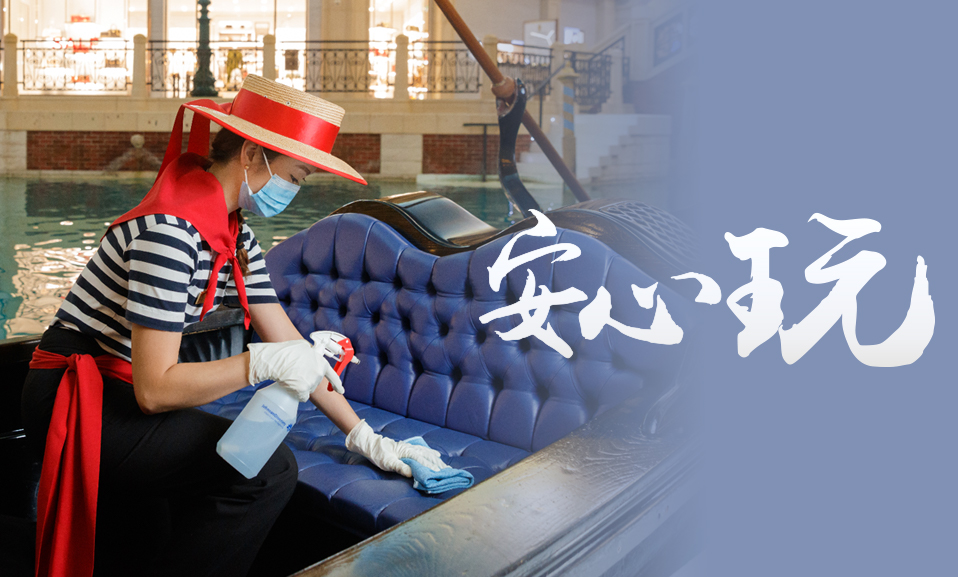 Safe Play: All leisure attractions and retail outlets are deep cleaned prior to daily opening.
Sanitize high-touchpoint areas such as lift buttons and handrails once two hour
to ensure you a safe experience during your entire journey.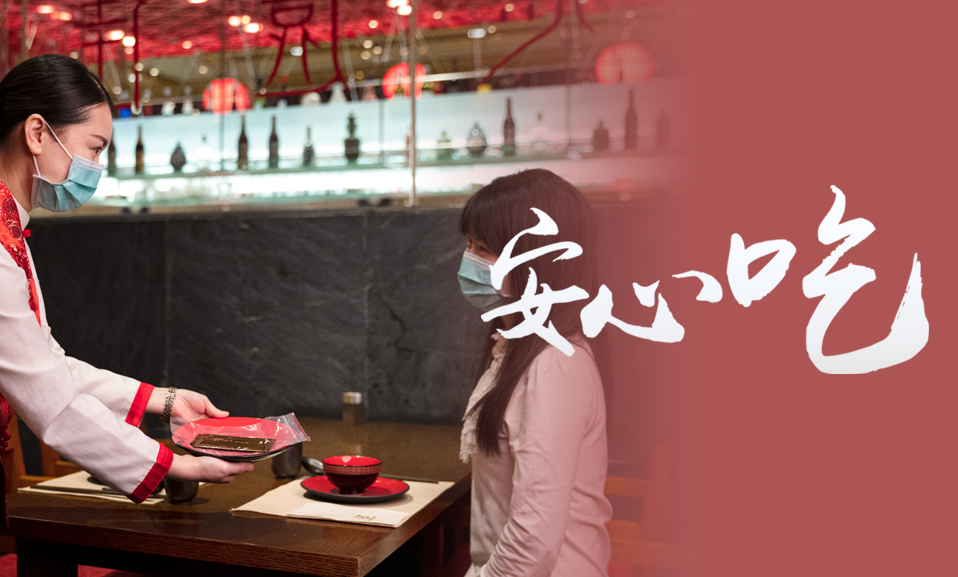 Safe Eat: All restaurant staffs are required to wear masks.
A free Hygiene Kit will be provided before your meal.
Dining tables, bar tops, menus, and other high-touchpoint objects are sanitized after each use.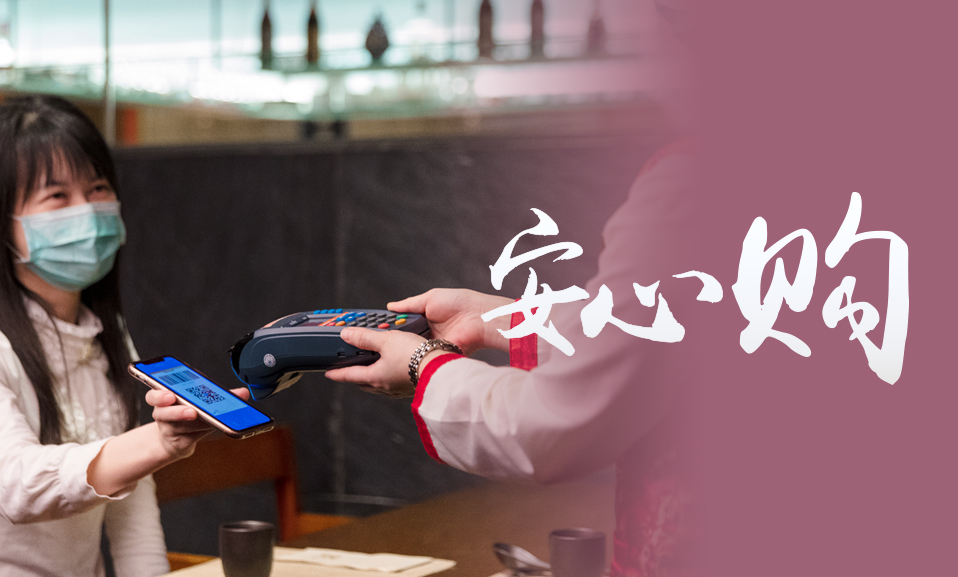 Safe Shop: ePayment and eTicketing are available at 650+ merchants across Sands Resorts Macao,
including Alipay, WeChat Payment, and MPay.
All guest touchpoints are sanitized after each transaction, including EMV Credit Card Devices, pens and registration countertops.
Sands Macao Deluxe Getaway
Buy One Get One Free or HKD/MOP 800 Reward Dollar
Suites at only HKD1,600
SEE DETAILS
Stay 2 Nights and Get 25% off
Rates from HKD899
Booking Period: From now until 31 Dec 2020
Stay Period: From now until 31 Dec 2020
SEE DETAILS
$280 Gourmet Set Offer
Join us at Sands Resorts Macao for a delicious dining experience for only MOP280. Offer valid until 31 July. Savor the flavors of Sichuan, Guangdong and Italy, below 7 restaurants offer selected signature menus at $280 only!
SEE DETAILS
Fabulous Dining Offers
Until 30th June, show your Macao ID card at selected restaurants to enjoy a 30% discount.。
SEE DETAILS
Mega Brand Sale · Up to 90% Off
From now to 30 Jun 2020, enjoy the extraordinary shopping experience and more than 80 amazing offers from brands like BALMAIN, BORA AKSU, Coach, FURLA, Off-White™, TUMI and Versace.
SEE DETAILS
What's New
Discover the best Shopping Deals for your time at Sands Shoppes! Find the best bargains and money-saving offers and discounts from your favourite brands!
SEE DETAILS
Gondola Ride
A gondolier will serenade you during your romantic ride through the San Luca, Marco Polo or Grand Canals of Shoppes at the Venetian.
Promotion & Offer: Spend MOP250 Get Gondola Ticket from 6 May until 30 June, 2020.
SEE DETAILS
teamLab SuperNature Macao (Coming Soon)
teamLab's new interactive experience in Macao and is set to open in June 2020

SEE DETAILS