Spring in Bloom


Capture the Colours of Nature
Spring in Bloom


Capture the Colours of Nature
Spring has arrived at Sands Resorts Macao with brand-new experiences to give visitors a fresh and positive vibe!

You can indulge in retail therapy at approximately 850 duty-free stores at Sands Shoppes Macao while enjoying limited-time shopping offers; tantalise your taste buds with exquisite floral menus at our restaurants; and stay at one of our luxury hotels while capturing wonderful memories at numerous photogenic spots! Immerse yourself in a skyful of flowers at teamLab SuperNature Macao, check out the internet-famous floral photo-wall at The Londoner Macao.

Embark on a fun and rejuvenating journey at Sands Resorts Macao this spring!
Floral Garden and Surprise Corners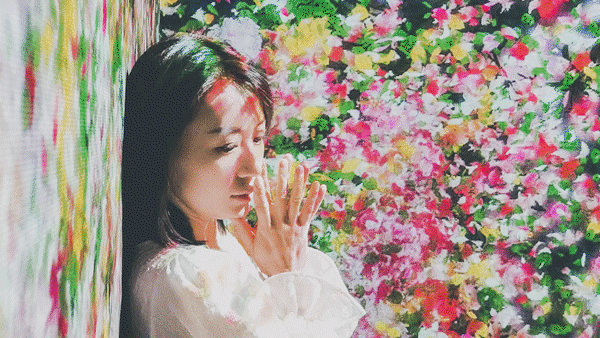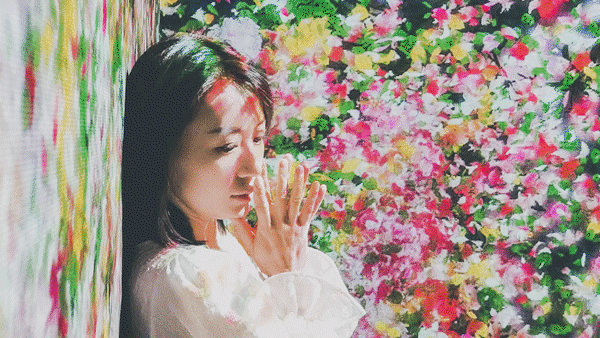 teamLab SuperNature Macao
Flower lovers must not miss the city's most popular art installation – teamLab SuperNature Macao. This 'body immersive' experience spans 5,000 square metres and is comprised of 8-metre-tall works. Multiple flower-themed artworks which blossom according to the changing seasons can be found within the installation space.
SEE DETAILS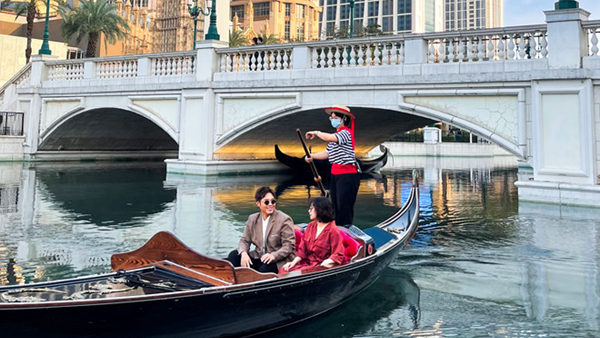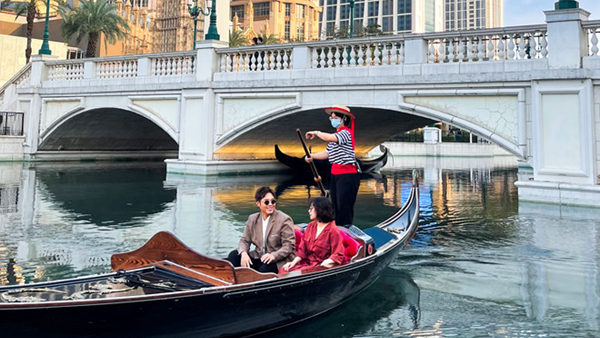 Outdoor Gondola Ride
A trip to The Venetian Macao would not be complete without an open-air ride in an authentic gondola. Enjoy the mild springtime weather, spectacular views of Cotai Strip and the Venetian Gothic architecture in a signature Gondola at the outdoor lagoon with family and friends.
Until June 30, 2022, present Macao ID to enjoy buy-one-get-one-free tickets.
SEE DETAILS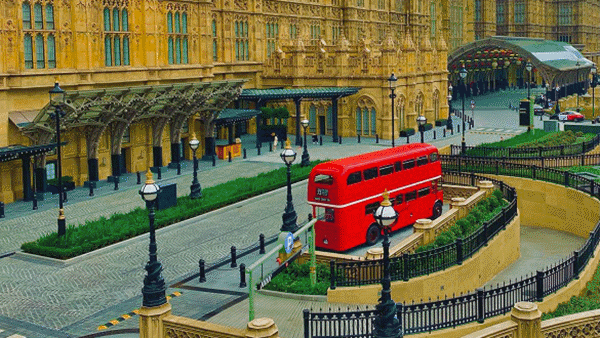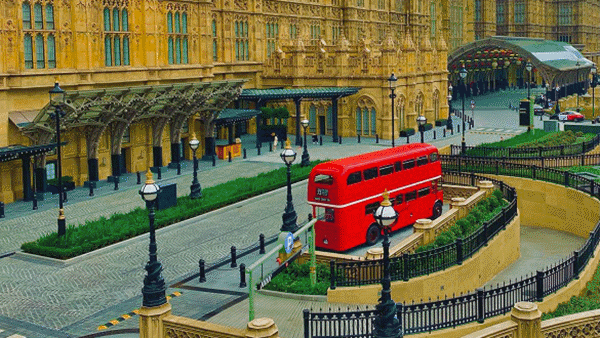 The Original 1966 London Bus
Following the previously launched Double Decker Adventures, The Londoner Macao has specially added a classic, genuine bus from 1966 to its Londoner Moments collection. Climbing aboard the Original 1966 London Bus, you will feel you are travelling back to 1960's London in the blink of an eye.
SEE DETAILS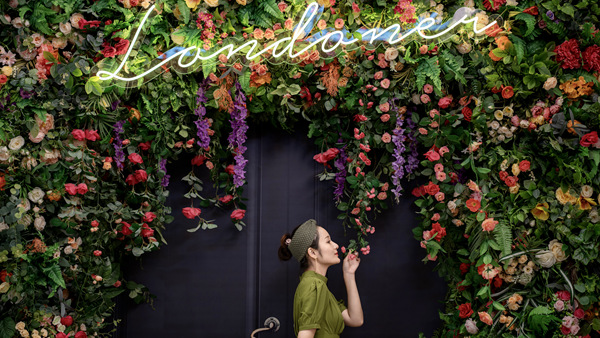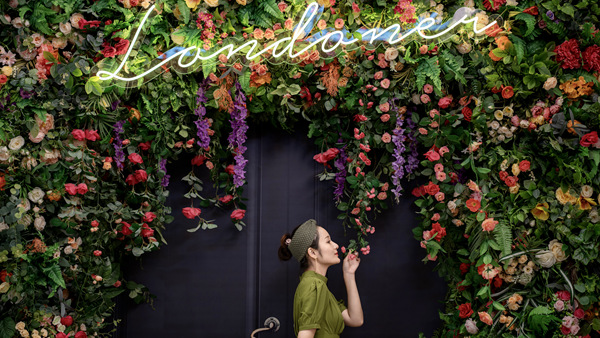 The Hidden Garden of The Londoner Macao
You will feel you are entering a colourful backyard when walking past the exquisite flower walls at The Londoner Macao. Check out the hidden garden and capture lots of unforgettable spring moments with your family and friends.
Image courtesy of Guo Xiao Tao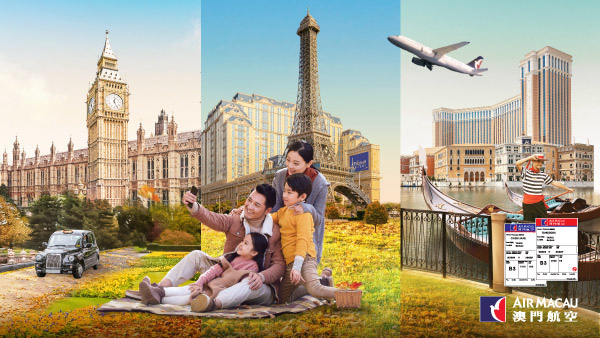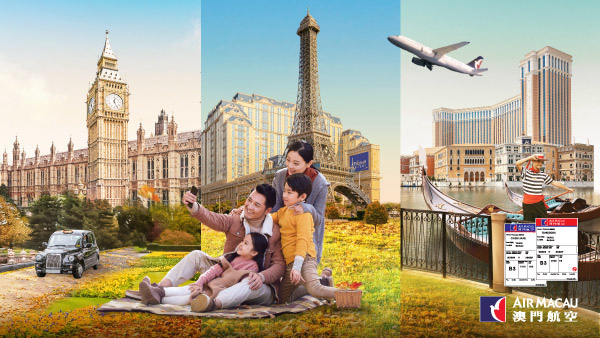 Air Macau Boarding Pass Privileges
Present your Air Macau boarding pass and experience blossoming spring at The Venetian Macao, The Parisian Macao and The Londoner Macao. Don't forget to collect your souvenir, and collect stamps for a MOP100 Resort Voucher! Until June 30, 2022
SEE DETAILS
Limited-Time Hotel and Air Ticket Offer for Travellers
Macao Government Tourism Office partners with airlines, e-commerce platforms and online travel agencies to roll out half-price hotel coupons and buy-one-get-one-free air tickets to travellers from Mainland China throughout the year. Half-price hotel coupons are distributed to visitors on Trip.com, Meituan, Qunar, Zhixing App, Ly.com and Fliggy. The longer visitors stay in Macao, the more special offers they can enjoy.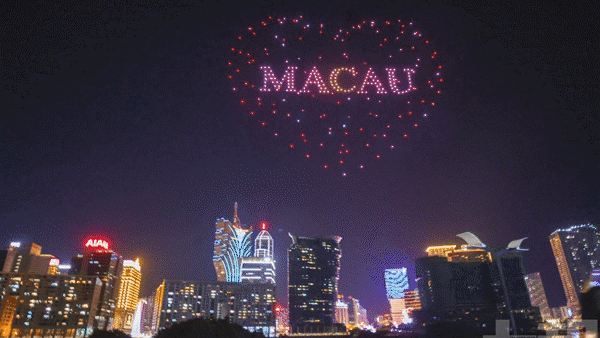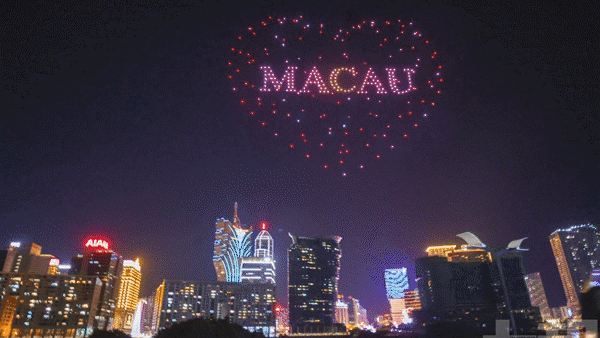 Experience A Fun-filled Macao
Spring in Macao is full of exciting events, including Macao Arts Festival, Light Up Macao Drone Gala 2022, Feast of the Drunken Dragon and more in May. The Drone Gala that takes place at 9:45pm on May 4 will showcase drone show presented by Sands China Ltd. For details, please visit
Macao Government Tourism Office
and
The Cultural Affairs Bureau
.
Image courtesy of Macao Government Tourism Office and The Cultural Affairs Bureau.
The Exquisite Taste of Spring Memories
A Season of Floral Delicacies
Selected restaurants at Sands Resorts Macao presents exquisite floral themed menus. Jiang Nan by Jereme Leung, Hiro by Hiroshi Kagata, Pin Yue Xuan, Churchill's Table, The Huaiyang Garden, North Palace, La Chine, Lotus Palace, Brasserie, Xiao Ting, Ohte and Golden Court offer fragrant feasts inspired by spring blossom. Until June 30, 2022
SEE DETAILS
Fabulous Dining Offers for Macao Locals
Enjoy exclusive 25% off at La Chine, Lotus Palace, Brasserie, Market Bistro and Emerald House at
The Parisian Macao
; and Copa Steakhouse, Golden Court and Moonlight Noodle House at
Sands Macao
by presenting Macao ID. Until June 30, 2022
French GourMay – Brasserie
The Parisian Macao's Brasserie will celebrate the 13th edition of French GourMay Food & Wine Festival with a four-course menu. In this authentic French bistro, bon vivants in town can savour exquisite cuisine and embark on a 'Rhômantic Bistronomy journey, with wine pairings from Côtes du Rhône. Until June 30, 2022
SEE DETAILS
Pin Yue Xuan – Refined Cantonese Cuisine to Soothe Your Mind and Body
Spring is the time to restore health and vitality. Experience Pin Yue Xuan's classic courtyard house-style restaurant, where you can enjoy innovative delicacies and handmade dim sum in an elegant and tranquil setting.
SEE DETAILS
Exquisite Feast by the Godfather of Huaiyang Cuisine
"In spring, going to Yangzhou, in a cloud of flowers". This spring, recreate this timeless connection at The Huaiyang Garden, celebrity master chef Zhou Xiaoyan's superb new restaurant serving premium Huaiyang cuisine.
SEE DETAILS
A Mouthful of Spring Sweetness at Churchill's Table
The English Rose is a wonderful dessert available at Churchill's Table. The sweet creation is part of the British-themed restaurant's unique 'Dessert Tasting Journey', entertainingly prepared tableside every evening with a theatrical experience accompanying each course.
SEE DETAILS
Limited Time Spring Fashion and Shopping Offer
Fabulous Shopping Indulgence
Spend MOP8,000 or more at Shoppes at Venetian, Shoppes at Four Seasons, Shoppes at Londoner and Shoppes at Parisian, to earn up to MOP38,000 Rewards Dollar Vouchers and a complimentary stay at Sands® Resorts Macao, including at The Grand Suites at Four Seasons. Until June 30, 2022
SEE DETAILS
Spring Getaway Hotel Package
The brand new outdoor Gondola Ride offers an authentic Venetian experience. Guests can enjoy the widest variety of cuisine and leisure activities and the biggest shopping experience in town for the perfect spring getaway.
2-night hotel package from MOP1,801 |
SEE DETAILS>>
BOOK NOW
Create wonderful romantic memories for you and your special someone! Climb the Eiffel Tower and enjoy the spectacular view of Cotai Strip, or spend a relaxing afternoon picnicking at Le Jardin.Booking this hotel package will be offered a limited-edition golden tulip pin as a gift to add a spark of spring vibe to your total look!
2-night hotel package from MOP1,117 |
SEE DETAILS>>
BOOK NOW
Embark on a quirky and fun British experience this spring with luxurious accommodation, crafted to take you on a unique London journey! Enjoy complimentary all-day access to the hotel's exclusive club – The Residence.
2-night hotel package from MOP9,196
|
SEE DETAILS>>
BOOK NOW
A modern, luxurious hotel, offering sumptuous guestrooms and suites, Conrad Macao is located at The Londoner Macao. Enjoy the 'Dessert Tasting Journey' at Churchill's Table and stay at an elegant and spacious Deluxe Room (52 sq.m).
2-night hotel package from MOP1,632
|
SEE DETAILS>>
BOOK NOW
Enjoy deluxe accommodation with MOP600 hotel credit and a late check-out, escape to luxury today!
Hotel package from MOP1,288
|
SEE DETAILS>>
BOOK NOW
Experience the dazzling city of Macao while discovering our unique London themed attractions at Sheraton Grand Macao, just MOP688 for one-night stay in our spacious Deluxe Room with complimentary upgrade to Cotai View Room, MOP300 hotel credit, exclusive surprise gifts and more!
Hotel package from MOP688
|
SEE DETAILS>>
BOOK NOW
Relax and explore all the hotel has to offer with a valuable dining credit and a voucher towards soothing treatments in the Spa.
Hotel package from MOP1,443
|
SEE DETAILS>>
BOOK NOW
Longing for a relaxing spring break in the centre of Macao? The Sands Macao hotel package also includes Resort Vouchers that allow you to spend at over 50 designated dining, spa and recreation venues at Sands Resorts Macao!
Hotel package from MOP642
|
SEE DETAILS>>
BOOK NOW