Discover a Warm Winter in Macao
Discover a Warm Winter in Macao
Looking for a great winter getaway? Sands Resorts Macao is the place to go! Leave your bulky clothes behind and embrace a warm winter at three European-themed integrated resorts in Macao, where internet-famous European landmarks, approximately 850 luxury duty-free stores, delectable celebrity chef cuisine and attractive hotel packages with professional photography service will capture special moments and guarantee a trip to remember.
Warm the Season with Colourful Lights
Throughout Sands Resorts Macao, the festive mode is in full swing! Elaborate decorations, glowing lights and stunning views of the Cotai Strip bring seasonal cheer, with every spot a sight to behold!
Date: From now until January 3, 2022
Latest Attractions at The Londoner Macao
The Londoner Macao has launched new attractions this winter! Follow Londi, the Londoner corgi to The Londoner Carriage, stroll down Londoner Magical Alley to experience interactive installations or hop on the classic London bus for the Double Decker Adventures!
SEE DETAILS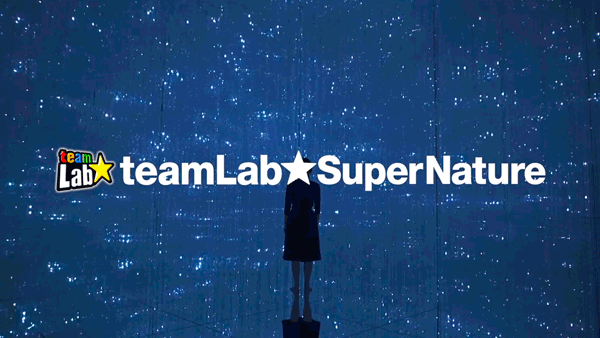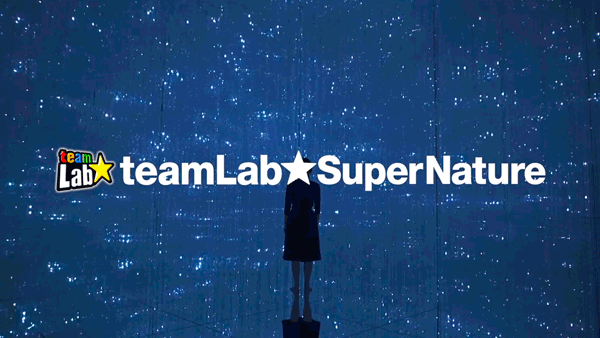 teamLab SuperNature Macao
Bring your family and friends to the city's most popular art installation! teamLab SuperNature Macao is a 'body immersive' exhibition experience: an extremely complex, three-dimensional interactive space with varying elevations that spans 5,000 square metres and comprised of 8-meter-tall works.
SEE DETAILS
Air Macau Boarding Pass Privileges
Present your Air Macau boarding pass and visit The Venetian Macao, The Parisian Macao and The Londoner Macao to receive a souvenir and collect stamps for a MOP100 Resort Voucher!
Date: From now until June 30, 2022
SEE DETAILS
Ultimate Shopping Destination
Winter Shopping Rewards
Spend MOP20,000 or more at Shoppes at Venetian, Shoppes at Four Seasons, Shoppes at Londoner and Shoppes at Parisian, to earn up to MOP38,000 Rewards Dollar Vouchers and a complimentary stay at Sands® Resorts Macao, including at The Grand Suites at Four Seasons.
Date: December 1, 2021 until January 16, 2022
SEE DETAILS
Masters of Time by DFS
A collection of the world's finest timepieces and jewelry – featuring over 250 masterpieces from over 40 prestigious houses, including bespoke pieces created exclusively for the event. We invite you to experience this annual celebration of craftsmanship, design and innovation.
Date: December 1, 2021 until February 28, 2022
Location: T Galleria by DFS, Macau, Shoppes at Four Seasons
Max Mara Anniversary Pop-up Store
Max Mara celebrates its 70th birthday and ever-evolving story in the history of fashion this year. To mark this milestone, a Max Mara anniversary pop-up store with series of specially designed limited-edition items have been launched.
Date: From now until January 3, 2022
Location: FSK9, Level 2, Shoppes at Four Seasons
Global Gastronomic Journey
Sands Celebrity Chef Series: Chef Zhou Xiaoyan
The Huaiyang Garden is curated by Master Chef Zhou Xiaoyan, the godfather of Huaiyang cuisine, who has appeared on TV programs such as A Bite of China and Once Upon a Bite. 'Chef Zhou's Tasting Menu' featuring authentic Huaiyang delicacies with a perfect combination of taste, aroma and presentation.
SEE DETAILS
Sands Celebrity Chef Series: Chef Jereme Leung
At Jiang Nan by Jereme Leung, multi award-winning Master Celebrity Chef Jereme Leung interprets authentic Jiangnan dishes with a creative touch. He participated in the filming of A Bite of China and acted as a celebrity guest chef and judge on MasterChef China and Celebrity Master Chef Is Here.
SEE DETAILS
Sands Celebrity Chef Series: Chef Lan Minglu
An authority on Sichuan cuisine, Chef Lan Minglu redefines culinary style with the unique approach of 'Sichuan flavours, globally-sourced ingredients and contemporary presentation'. He has curated a tasting menu at Vista 38 featuring a series of dynamic dishes.
SEE DETAILS
Exquisite Dining Experience: Winter Food Extravaganza
Sands Resorts Macao's signature restaurants will launch Christmas and New Year menus, buffets and afternoon teas, creating a feast for the eyes and the palate. Takeaway festive delicacies such as turkey and steak are also available for guests to enjoy with family and friends at home.
SEE DETAILS
Exquisite Dining Experience: Dessert Tasting Journey
The unique Dessert Tasting Journey offers evening menus, each introduced via theatrical experiences entertainingly prepared tableside. Diners are led through a sweet story filled with surprises and magic performances.
SEE DETAILS
Exquisite Dining Experience – Japanese Teppanyaki
Enjoy authentic Japanese Teppanyaki at Hiro by Hiroshi Kagata. The sizzling of delicious Japanese Wagyu sirloin steak on our teppanyaki plates is definitely mouthwatering!
SEE DETAILS
Exquisite Dining Experience – French Beef Festival
The Parisian Macao's signature French bistro Brasserie launched a special five-course dinner menu as part of the French Beef Festival, celebrating the premium beef delicacies for a limited time only.
SEE DETAILS
Book vacation packages now at The Venetian Macao, The Londoner Macao, Conrad Macao and The Parisian Macao to embark on a trip to London, Venice and Paris at the same time! A professional photographer will guide guests around 'Little Europe' and capture their special moments at the most photogenic sites to share on social media. Your photos will be flooded with likes!
The Venetian Macao: Best Choice for Families
The Venetian Macao is a must-visit destination for families with children. The iconic gondolas, signature dining options, colourful leisure and entertainment offerings including teamLab SuperNature Macao will enable the whole family to have the time of their lives.
3-night Venetian Photography Hotel Package from MOP6,194
SEE DETAILS
The Londoner Hotel: A Taste of the British Highlife
British-inspired suites offer the luxury of London with full-day access to the hotel's exclusive club - The Residence. Plus, a professional photography service will make you the centre of attention on social media!
2-night Londoner Photography Hotel Package from MOP15,032
SEE DETAILS
Conrad Macao: Forbes Travel Guide Five-Star Hotel
Guests can also choose to stay at Conrad Macao located at The Londoner Macao. Enjoy the 'Dessert Tasting Journey' at Churchill's Table and stay at a elegantly-refined spacious 104 sq.m Deluxe Suite.
2-night Londoner Photography Hotel Package from MOP6,226
SEE DETAILS
The Parisian Macao: Be Part of Paris
Waking up to the aroma of coffee and croissant while enjoying the view of the Eiffel Tower is an experience you can't visit Macao without trying.
2-night Parisian Photography Hotel Package from MOP5,796
SEE DETAILS
The St. Regis Macao: Immersive Escape
Unlock an exquisite experience at The St. Regis Macao and enjoy MOP 600 hotel credit with late check out. Complete with the unmistakable luxury of our bespoke St. Regis Butler Service.
From MOP1,388 per night
SEE DETAILS
Sheraton Grand Macao: Stay and Dine
Stay with us to discover the beauty of Macao and enjoy a one-stop extraordinary dining experience.
From MOP808 per night
SEE DETAILS