Become Part of the Winter Magic at Sands
Become Part of the Winter Magic at Sands
This winter, prepare to embark on a magical journey to Venice, Paris and London. Immerse yourself in the essence of each city with our authentic festive decorations, traditional Christmas delicacies, and captivating sensory experiences. Join us for an enchanting winter journey at our three integrated resorts and embrace the charm of Coloane Village.
Londoner Light and Sound Spectacular
As twilight casts its spell, The Londoner Macao's iconic façade comes to life, illuminating the entire building with hues that paint a mesmerizing picture.
SEE DETAILS
Changing of the Guard
Enjoy captivating British pageantry at The Londoner Macao! Witness the spectacular Changing of the Guard, in our stunning Crystal Palace, where a dazzling visual feast and exhilarating music combine for a magical journey like no other.
SEE DETAILS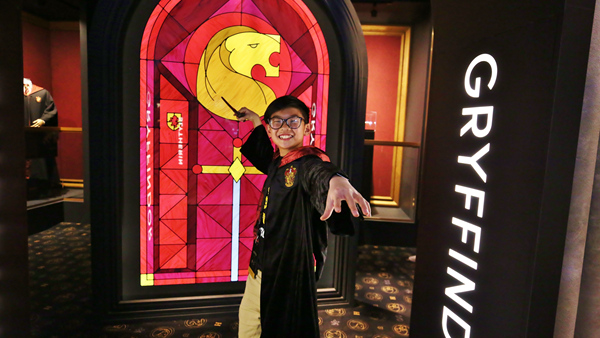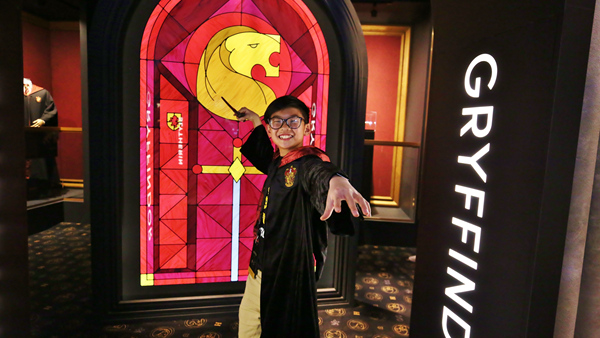 Step into a Wizarding World
Harry Potter™: The Exhibition
Get ready for an extraordinary magical expedition with Harry Potter™: The Exhibition. Using best-in-class design and technology, the most comprehensive touring exhibition revives the iconic moments from Harry Potter and Fantastic Beasts™, ignite your imagination and tailor your own magical chapter.
SEE DETAILS
European-inspired Decorations
From the picturesque waterways of The Venetian Macao to the chic romance of The Parisian Macao, and the best of London at The Londoner Macao, discover an array of Insta-worthy landmarks and attractions and make splendid winter memories with your loved ones.
Date: Mid-November – December 2023
Location: The Venetian Macao, The Parisian Macao and The Londoner Macao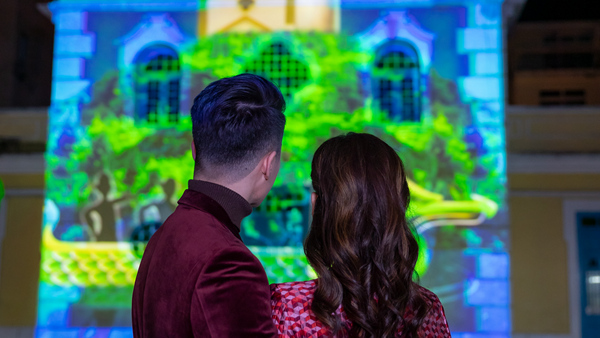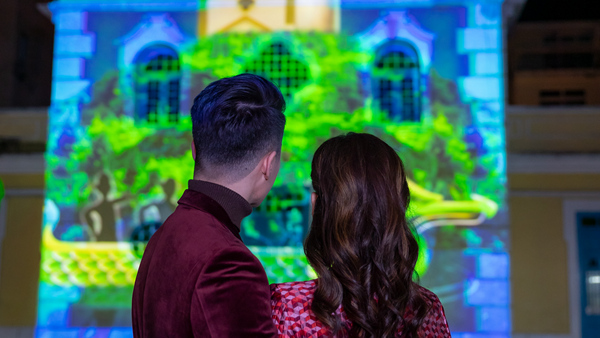 Illuminating Macao's Journey of Fantasy and Light
Sands China has invited renowned Japanese artist, Shin Tanaka, to be its ambassador for Light Up Macao 2023, co-organised with the Macau Government Tourism Office. The footprint of Shin Tanaka can be found at the five attractions in Coloane. Blending Japanese paper sculpture, street art, elements of Chinese and Portuguese culture, and decorative lighting, delight your senses with this enchanting lightshow. Date: December 2, 2023 – February 25, 2024
Savour the Winter Magic
Step into a world of celebration and indulge in a sparkling gastronomic experience with all the magical allure of winter. Make this Christmas and New Year memorable with our epicurean menus presented by our signature restaurants.
SEE DETAILS
Warm Winter Magical Delicacies
Savour Chinese winter specials, crafted with nourishing ingredients and a touch of enchantment. Restore your energy with comforting dishes that bring health, heat, and vitality during the cooler weather. Date: November 17, 2023 – February 4, 2024
SEE DETAILS
Masters of Time by DFS
Ignite The Moment. Masters of time by DFS is a showcase of the world's finest timepieces and jewellery - featuring over 300 masterpieces from over 45 prestigious houses, including bespoke pieces created exclusively for the event. We invite you to experience this annual celebration of craftsmanship, design and innovation, to explore the exceptional and unexpected, and to experience the legacy of generations. Date: November 24, 2023 – February 29, 2024
SEE DETAILS
A Magical Shopping Spree
Celebrate a sparkling, magical winter with the prestigious shop-and-stay rewards at Sands Shoppes Macao! Date: November 29, 2023 – January 1, 2024
SEE DETAILS