HOME >

Take Your Meeting Outdoors
Take Your Meeting Outdoors at Sands Resorts Macao

Sands Resorts Macao has a total of 150,000 sqm of versatile meeting and exhibition space, including the Cotai Expo, three world-class theatres, flexible ballrooms and 334 breakout rooms. In order to cater for events of all size and styles, Sands Resorts Macao also features a number of outdoor event venues, including the pool deck event space at the 6/F of The Parisian Macao and spacious outdoor event lawn, IL Prato. Both venues are situated in a prime location on the Cotai Strip, allowing delegates enjoy breathtaking views of Sands Resorts Macao properties and the Eiffel Tower.

Meeting delegates who take advantage of the current 'Meetings Beyond Imagination' offer at Sands Resorts Macao will also have the opportunity to book a discounted series of team building activities including yoga, tai chi and boot camp, held at the beautiful outdoor event lawn IL Prato.
Parisian Pool Deck Event Space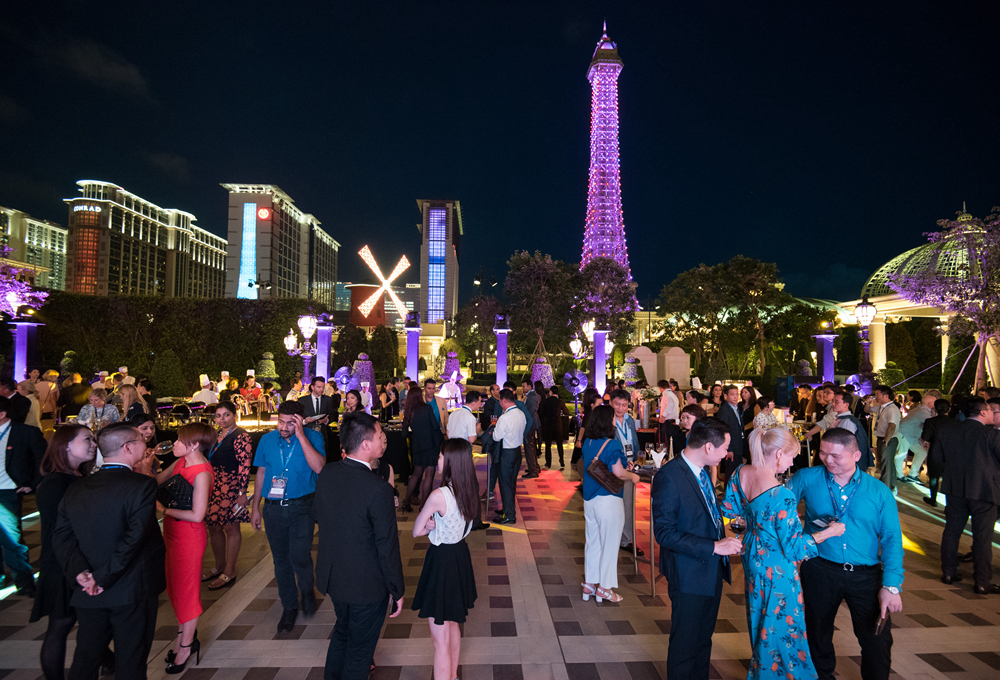 In June 2017, Sands Resorts Macao held a four-day, three-night familiarisation experience entitled The Ultimate Download – Asia's Leading Meetings & Events Destination for 150 international convention and exhibition professionals, including 20 international media. The event highlighted the latest range of impressive offerings at the integrated resorts' seven world-class hotels, as well as Macao's wider cultural and heritage attractions. A French themed welcome cocktail party was held at The Parisian Macao pool deck event space.
Outdoor Event Lawn - IL Prato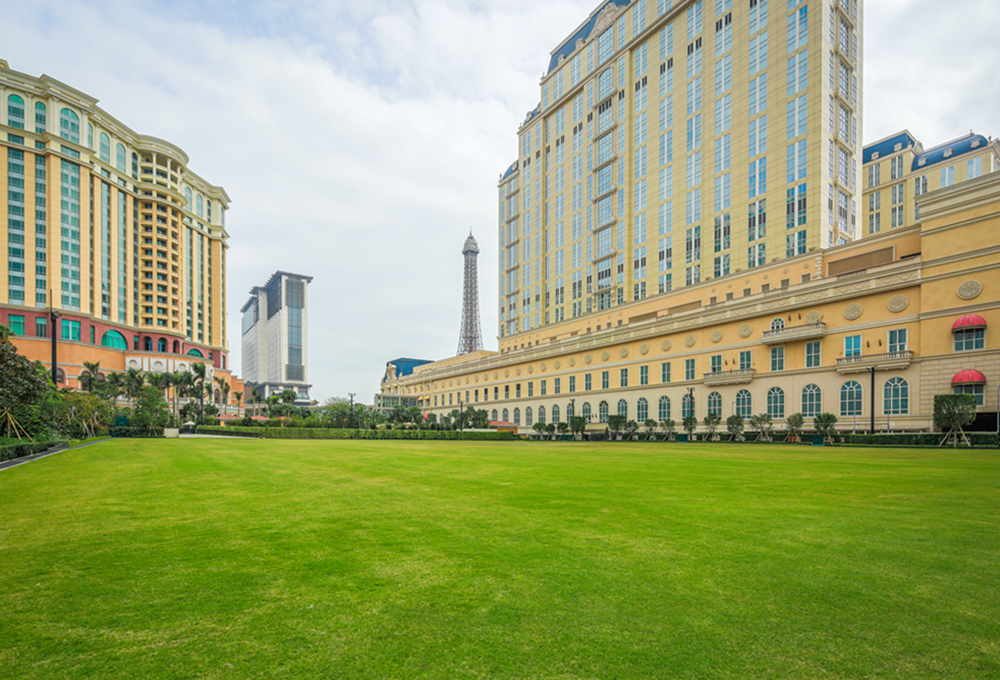 The recently launched IL Prato is a spacious outdoor event lawn adjacent to The Venetian Macao and The Parisian Macao, able to accommodate up to 5,000 delegates for cocktail style events and creative outdoor team activities. For delegates who book the 'Meetings Beyond Imagination' package, there's an opportunity to enjoy a series of discounted team building activities, including yoga, tai chi, and boot camp, held at the beautiful IL Prato outdoor event lawn. Balance mind and body with a relaxing wellness session before you take on the day's events.
New Meetings Offer Available!
Sands Resorts Macao has launched an exciting new meetings offer, 'Meetings Beyond Imagination' with attractive leisure and entertainment options, and the following special offers. Book more and get more!

Offer Period: From now till June 30, 2018
Stay Period: From now till December 20, 2019

1. 5% discount on master bills
2. One complimentary room for every 25 rooms booked
3. One complimentary room upgrade for every 25 rooms booked
4. 50% off ferry tickets

Book more and get more:
- Book 25-50 rooms and enjoy 1 offer + 1 entertainment or leisure option
- Book 51-100 rooms and enjoy 2 offers + 2 entertainment or leisure options
- Book 101-150 rooms and enjoy 3 offers + 3 entertainment or leisure options
- Book 151 rooms or more and enjoy 4 offers + 4 entertainment or leisure options

Entertainment and Leisure Options:
• Up to 50% off selected in-house entertainment performances
• 15% off on cocktail receptions at selected venues
• 50% off on Gondola rides and Eiffel Tower Experience
• 50% off on Monkey King tickets and outsource performances
• Special offer on wellness activities at selected venue
(Offer is subject to availability)

For more queries, please contact via:
Email: sales@sands.com.mo
Telephone: +853 2882 8800
Website: meetings.SandsResortsMacao.com