The Venetian Macao Station

Operating Hours: 10:00am – 1:30pm, 2:00pm – 6:00pm
Registration: Walk In
Location: Level 5, Shoppes at Venetian (Please take the escalator located at level 3, Great Hall to level 5)
Testing Fee: Mop150 per Test
Appointment for test
*This test station is for TOURISTS only, and not available for Macao Local Residents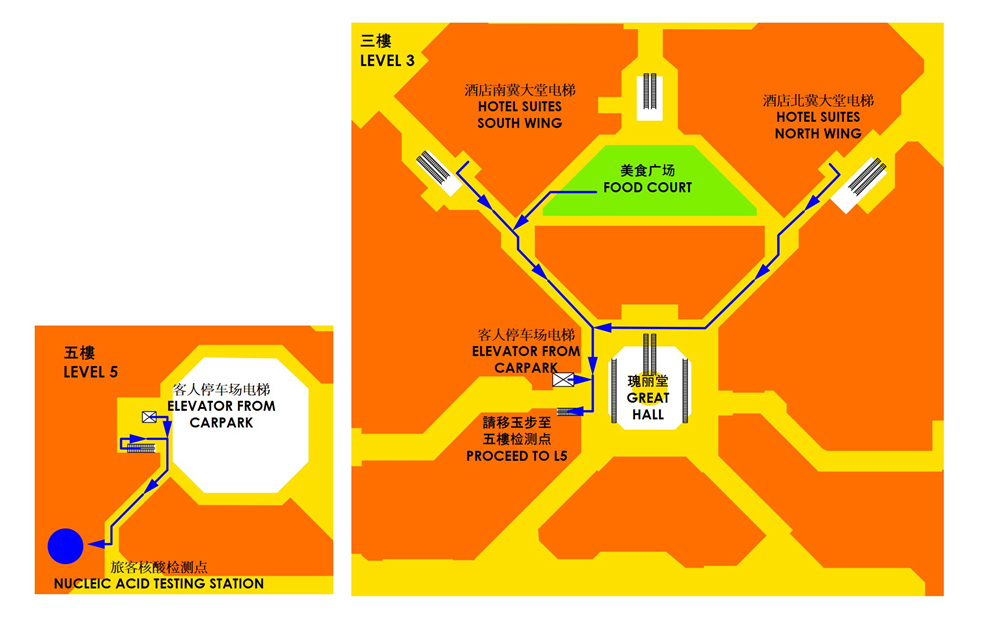 Points of Note:
This test station is for TOURISTS only, and not available for Macao Local Residents
For tourists above the age of 18. The sampling is performed by either oropharyngeal or nasopharyngeal swab; the process takes about 5 minutes, during which foreign body sensation, nausea, and minor mucosal bleeding, etc. may be occur.
For tourists under the age of 18, taking into account their lower tolerance may easily give rise to the breakage of shaft in oropharyngeal swab, which may result in severe respiratory and gastrointestinal complications. Their sampling must be performed by means of nasopharyngeal swab.
During the registration process, the system will collect the applicant's passport number, name, phone number, date of birth, sex and other data; the data collected will be transferred to the testing organization(s) and shall only be used for the purpose related to the testing plan. If the tourist disagrees, the test cannot proceed. In addition, the data is only disclosed to relevant parties as permitted by Law no. 8/2005 (Personal Data Protection Act).
The nucleic acid test data, results, as well as the personal data collected (including type of travel document, travel document number, name, date of birth, sex, etc.) will be disclosed, by electronic means, to the Public Security Police Force and relevant authorities of the Guangdong Province for verification purpose during immigration clearance.