A Celebration of Portuguese Fare with Michelin Star Chef Henrique Sá Pessoa

Join Michelin Star Chef Henrique Sá Pessoa in January for an evening of exceptional Portuguese cuisine from his Michelin two-star Alma restaurant in Lisbon, Portugal. As a renowned celebrity chef in Portugal, Chef Henrique is credited with reinventing the culinary scene at home, and is also an ambassador for Portuguese cuisine abroad. Enjoy an entertaining and interactive dining experience with Chef Henrique as he introduces you to the best that Portugal has to offer. Seats are limited, so make your reservations now for an exquisite five-course dining experience at Chiado.

Date: January 18, 19, 21 – 26, 2019
Time: From 6pm to 11pm
Location: Sands Cotai Central – Chiado
Price: MOP788* Per Person
(Additional MOP300* for wine pairing)
Menu Inspired by Chef's Classics
*Price is subject to 10% service charge.

For more details: +853 8113 8988 or email chiado.reservation@sands.com.mo booking.

Chiado Restaurant >>

Menu inspired by the Chef's classics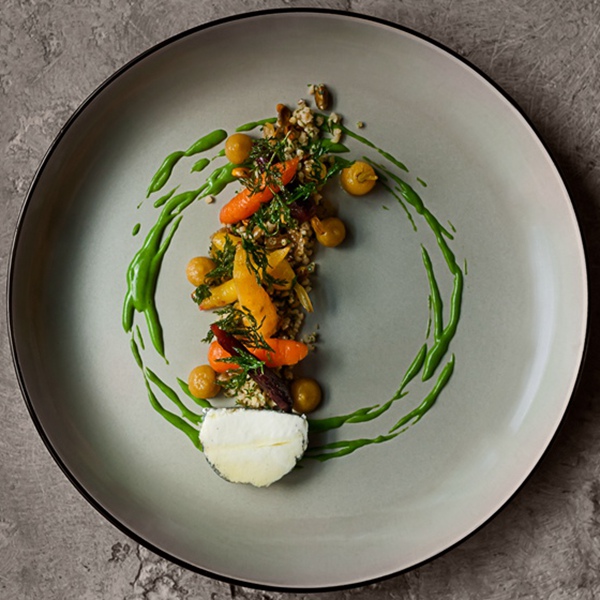 Glazed baby carrots, goat cheese, dried fruit bulghur, cumin oil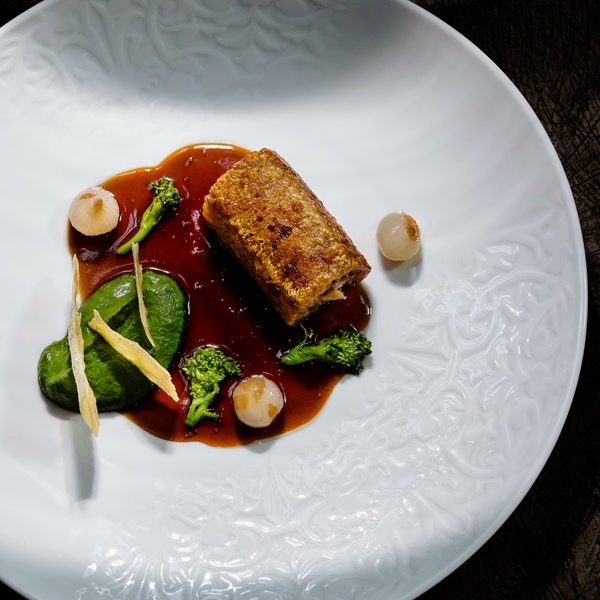 Suckling pig confit, turnip top puree, pickled onions, pepper jus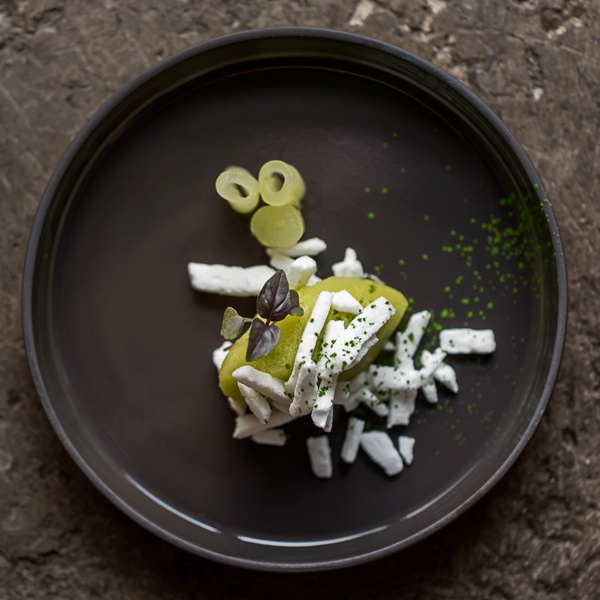 Basil sorbet, lime merengue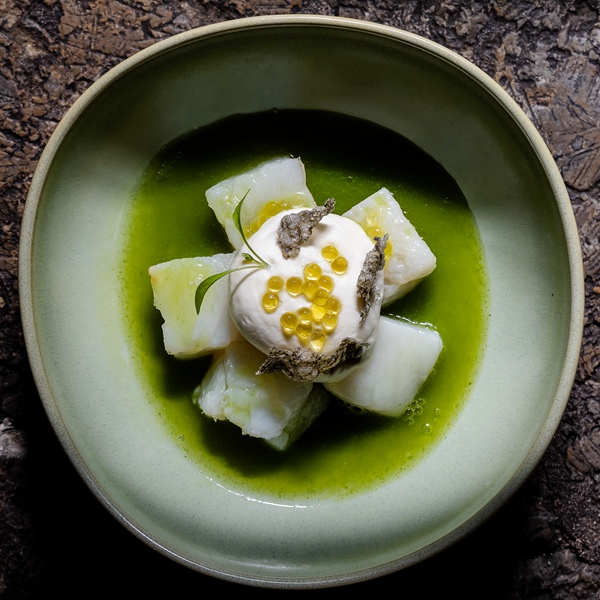 Salted cod, egg, bread, salted cod and coriander broth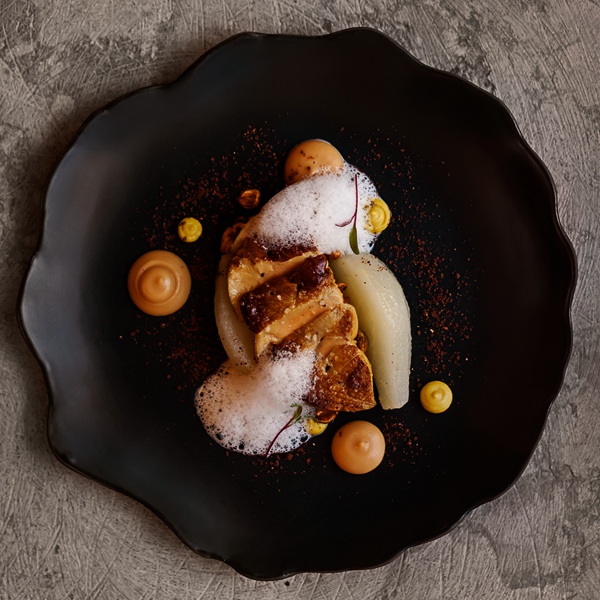 Seared foie gras, apple, granola, beetroot, coffee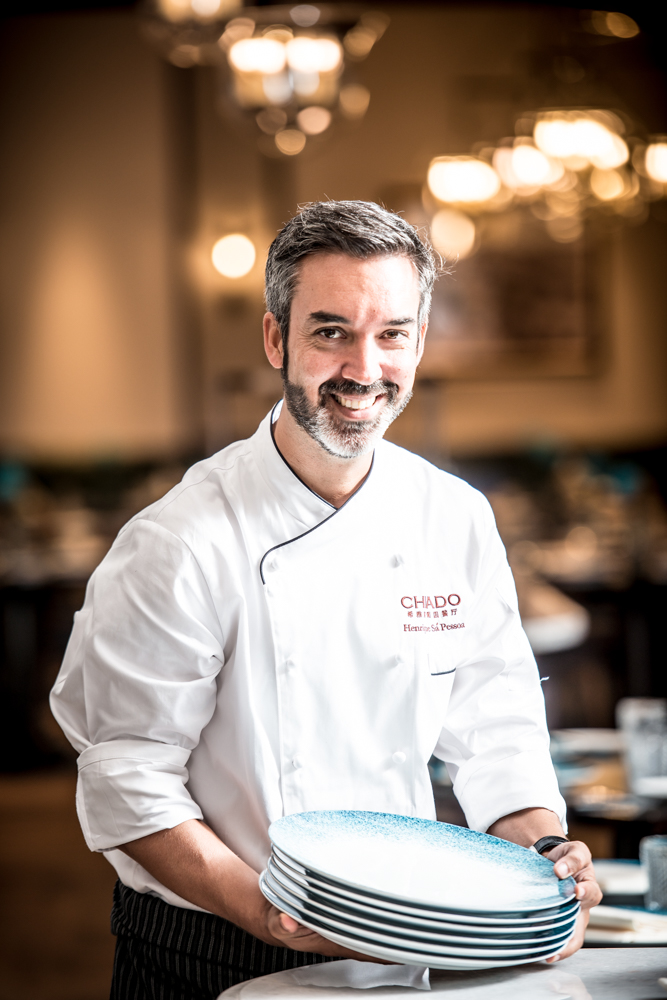 Henrique Sá Pessoa
Executive Chef Chiado Portuguese Restaurant

Portuguese celebrity Chef Henrique Sá Pessoa will oversee the launch of Chiado Portuguese Restaurant.

With six restaurants in Portugal, a series of highly rated TV shows that have aired for over five seasons, eight cookbooks and numerous awards to his name, Chef Henrique is a leading figure on the dynamic Portuguese culinary scene.

He first discovered his love for cooking while on an exchange programme in the USA, and had early experience at Sheraton Grand Park Lane Hotel in London before moving to Sydney, Australia, to work at the Sheraton on the Park during the 2000 Olympics. Two years later he returned to Portugal, and over the following years honed his skills at exceptional kitchens at Lapa Palace in Lisbon, Restaurant Syrup in Cascais, La Villa in Estoril and the Bairro Alto Hotel in Lisbon.

Winning the Best Chef of the Year title at Portugal's premier cooking contest in 2005 was followed with being awarded the prestigious Horexpo Cup in 2007, and a year later, Chef of the Year award from the Academy of Portuguese Gastronomy.

Chef Henrique has opened six restaurants in Portugal. His first, Alma, featuring traditional yet innovative Portuguese cuisine reflects his passion for Asia and life in Lisbon, received a one Michelin Star and Wine Magazine's Restaurant of the Year award in 2016. Cais da Pedra was one of Lisbon's first gourmet burger and cocktail restaurants, while Mercado da Ribeira is a food court with cantina-style communal tables, where top chefs offer local products from octopus salad to steak sandwiches and handmade ice cream.

In 2017 he opened in Lisbon's Príncipe Real neighborhood, Tapisco, a small tapas and petiscos bar serving Spanish and Portuguese influenced dishes. He also launched Balcão in El Corte Inglês – Gourmet Experience, inspired by the Portuguese tavern, and in August 2018, Tapisco Porto in Porto.

Chef Henrique's concept for Chiado is a modern, innovative Portuguese restaurant focusing on classic dishes, with a casual and informal approach. Well sourced, top quality ingredients will be authentically prepared and elegantly presented, backed up by an extensive wine cellar focusing on Portuguese classics, and warm, friendly service. Offering generous sharing plates and a full à la cart seasonal menu, the emphasis will be on flavours that highlight the best of Portuguese cuisine.

"I am extremely excited about our new Chiado restaurant," commented Chef Henrique. "We are not only bringing wonderful, authentic Portuguese cuisine to Sands Cotai Central, but a genuine flavour of the country's vibrant culinary scene. Nowhere in the world is producing as much amazing, innovative food as Portugal right now, and you will definitely experience this at Chiado."

More than just a restaurant, Chef Henrique also intends Chiado to become a centre of Portuguese culinary culture, offering food festivals, workshops, exhibitions and other events focusing on the country's rich produce, such as wine and olive oil.