Shop for Coca-Cola® Gift Box
Macau Coca-Cola® has been serving Macao since 1949. It has been providing Macao people with refreshing beverages and bringing them happy moments. A new package design of Coca-Cola® 330mL SLEEK CAN has been launched in Macao this year, and in celebration of the 70th anniversary of Macau Coca-Cola®, we have rolled out a special edition set of six Coca-Cola® 330mL SLEEK CANs with different designs representing different classic stories in the past decades.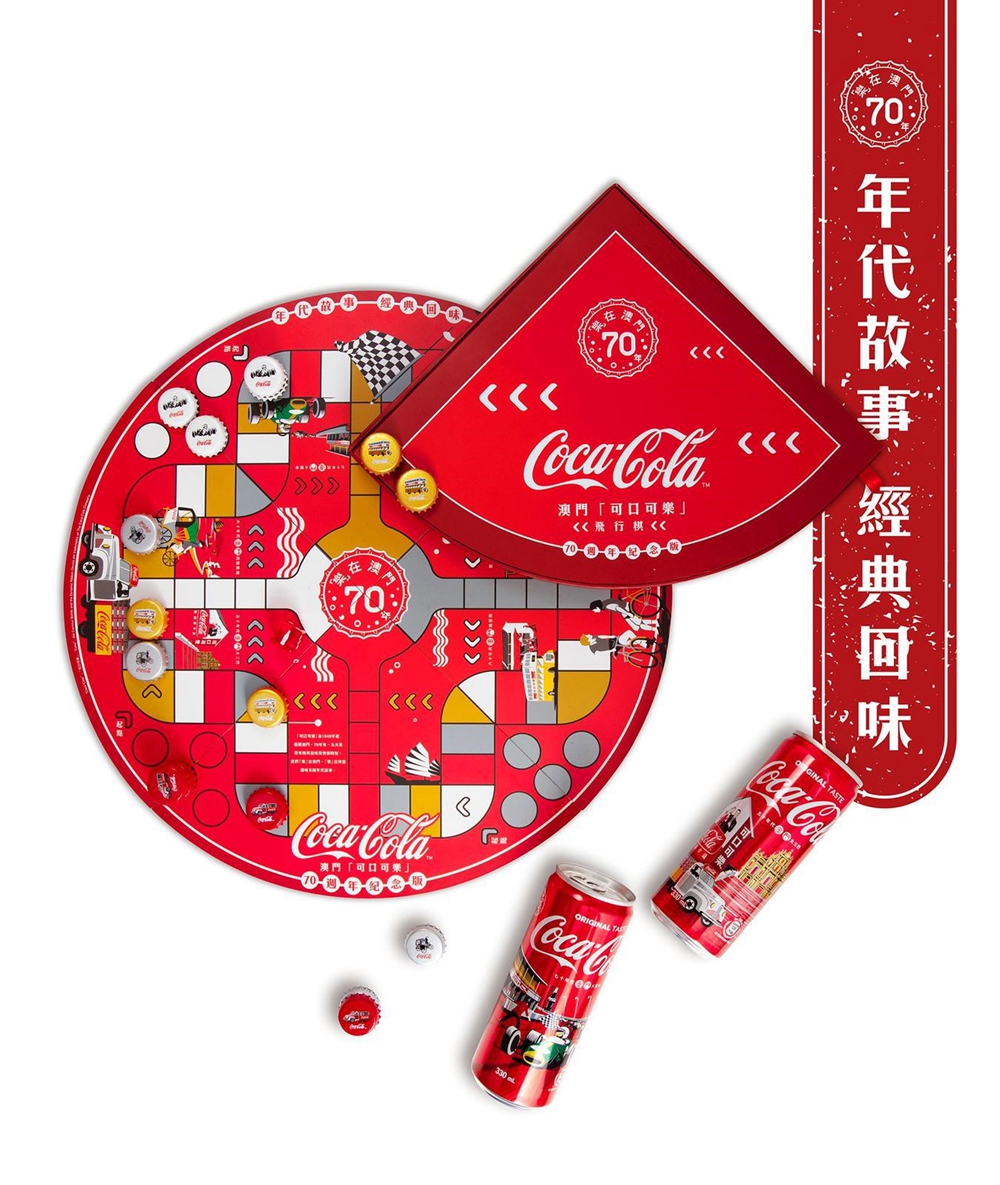 Shoppers spending MOP5,000 or above at Shoppes at Venetian, Shoppes at Four Seasons, Shoppes at Cotai Central and Shoppes at Parisian are entitled to receive a complimentary Limited Coca-Cola® Aeroplane Chess gift box, the exclusive gift box includes a Macau Coca-Cola® 70th Anniversary Aeroplane Chess and two Macau Coca-Cola® 330mL SLEEK CANs.
Redemption Period:
8th – 31st July 2019
Monday to Sunday: 10:00 am-11:00 pm
Redemption Locations:
• Information Counter at St. Mark's Square, Shoppes at Venetian, near Shop 808
• Information Counter at Great Hall, Shoppes at Venetian, near Shop 014
• Information Counter at Mezzanine Level, Shoppes at Four Seasons, near Shop 1219
• Information Counter at Level 2, Shoppes at Cotai Central, near Shop 2033
• Information Counter at Level 5, Shoppes at Parisian, near Shop 517a
*Shoppers must be Sands Rewards members and have already obtained a Shopper ID from Sands Resorts Macao WeChat official account for redemption.
*Shoppers must present two valid receipts issued by different merchants on the same day as the redemption (a maximum of one receipt from dining outlets will be accepted) with a minimum spending amount of MOP200 upon each receipt for redemption purpose.
*Each shopper is limited to redeem the gift once only throughout the Term of the Promotion.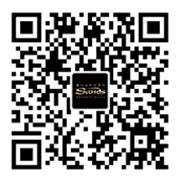 Scan QR code in WeChat to get your Shopper ID before redemption
Please refer to the Terms and Conditions for further details.
As one of the highlight celebrations of the 70th anniversary, Macau Coca-Cola® will hold a giant sleek can exhibition at The Venetian Macao to share with Macao residents and tourists the classic stories and happy moments in different decades.
Six two meters tall Coca-Cola® SLEEK CANs with different designs will be exhibited for photo taking. In addition, there will be text descriptions of each design at the exhibition which allow Macao residents and tourists to have a better understanding on the concepts behind each design and the footprints of Coca-Cola® in different eras.
Exhibition Locations:
• St. Mark's Square
• Lion Square
Exhibition Period:
5th July – 31st July 2019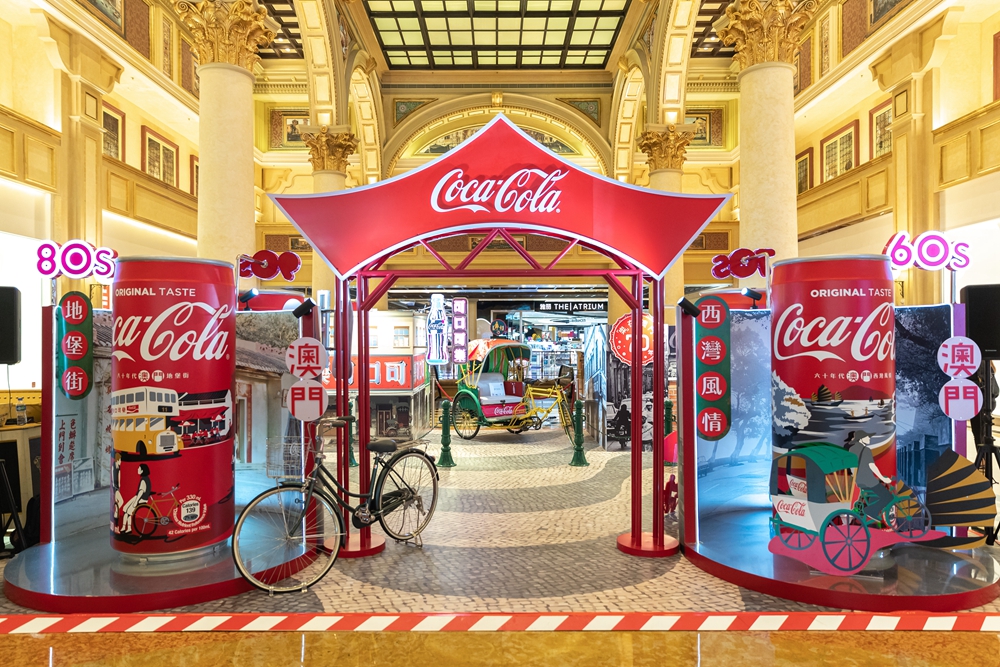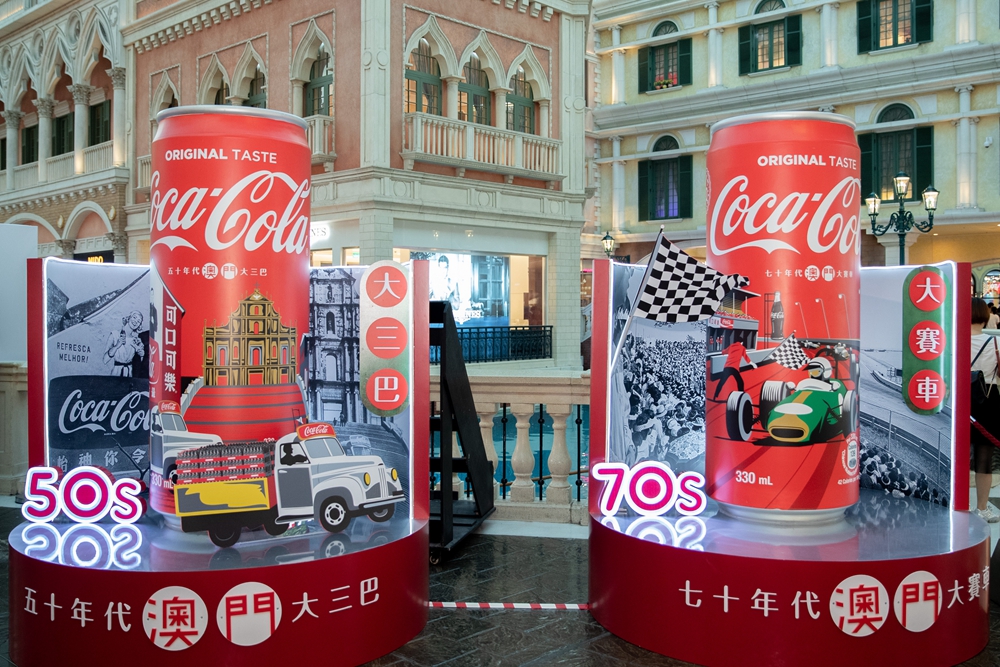 From 6th - 31st July, shoppers spending MOP500 or above at Shoppes at Venetian are entitled to a unique Coca-Cola® 500mL PET bottle with his/her picture on the bottle label by presenting valid receipts of that day (limited to a maximum of two receipts) and purchasing one Coca-Cola® 330mL SLEEK CAN at the designated photo area. Limited bottles are available on a first-come-first-served basis.
Photo area:
Giant Coca-Cola® SLEEK CAN exhibition area at Lion Square
Time:
Monday to Friday: 12:00 noon-5:00 pm
Saturday to Sunday: 12:00 noon-10:00 pm
No. of bottles available:
Monday to Friday: 100 bottles each day
Saturday to Sunday: 200 bottles each day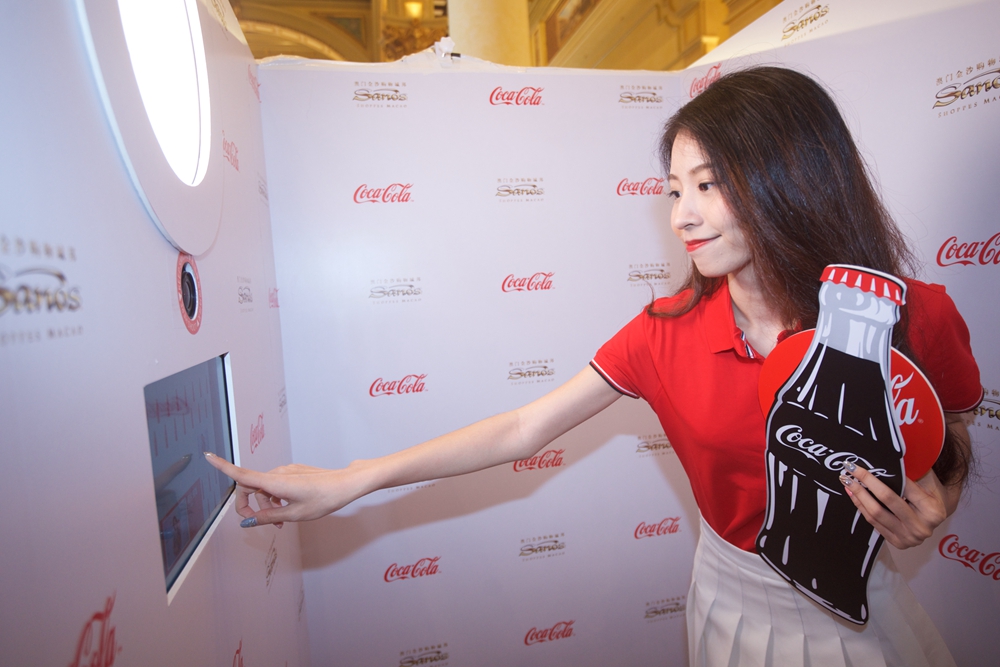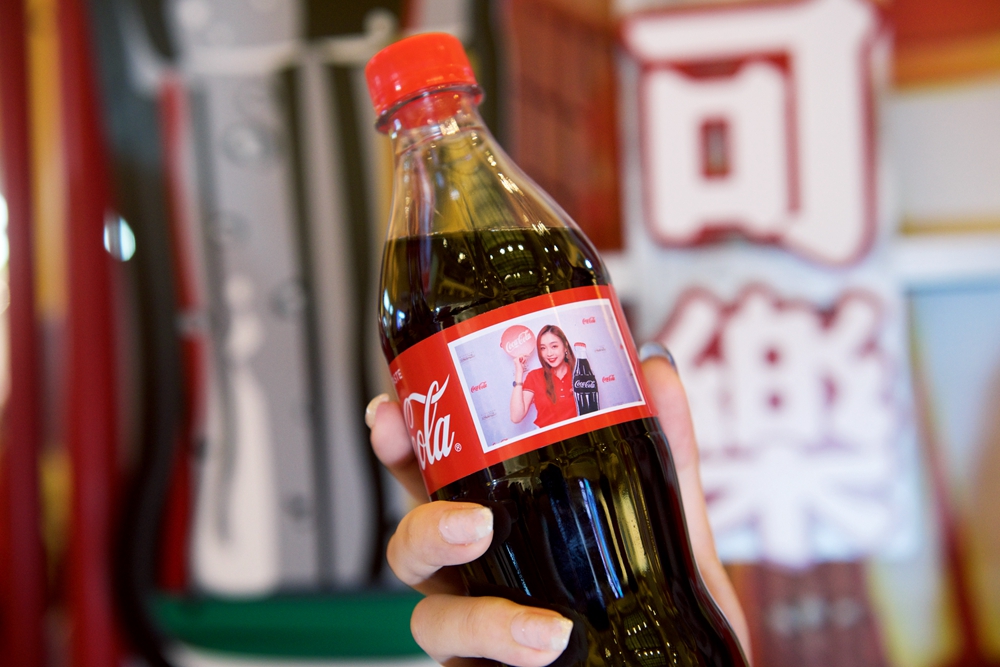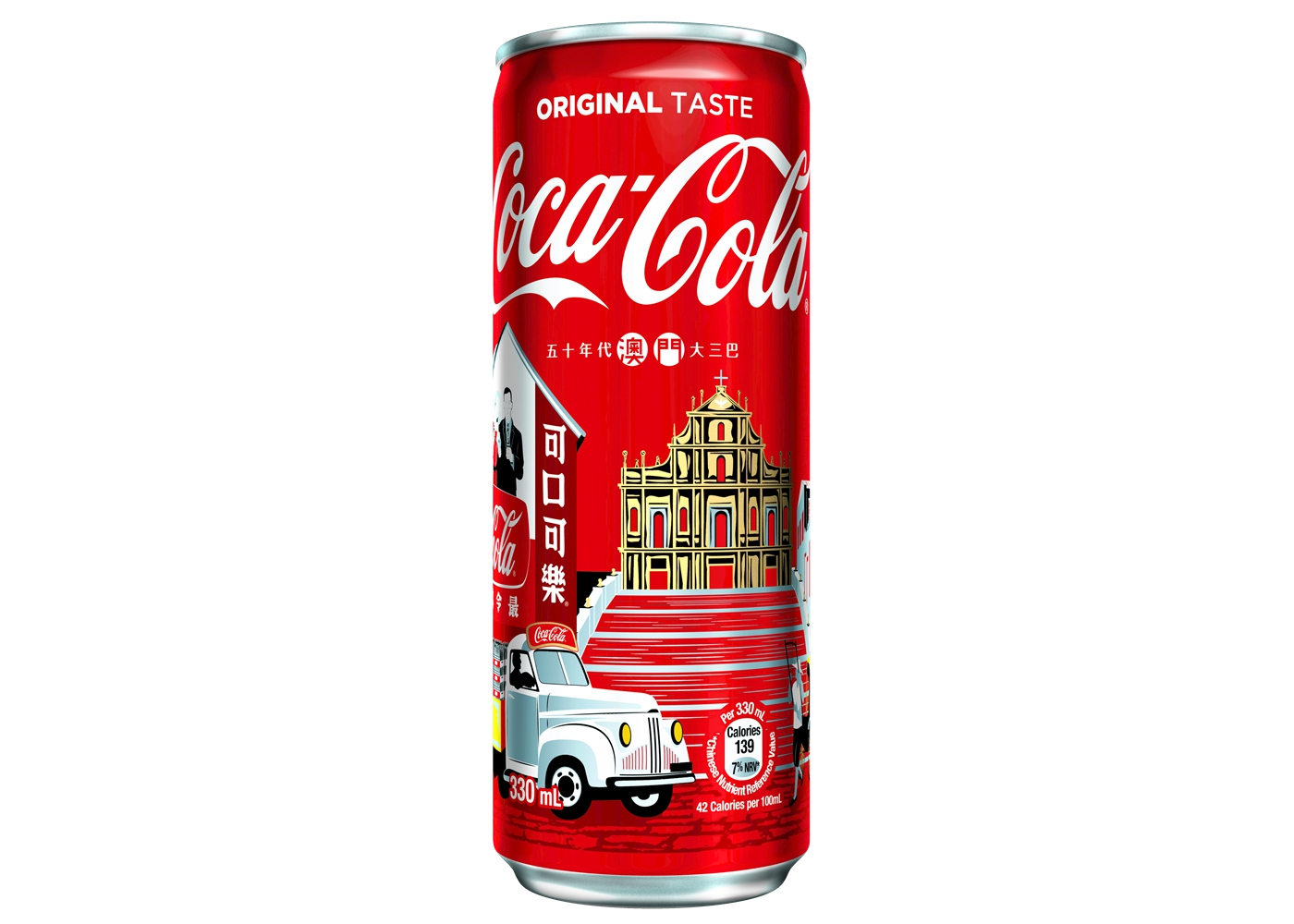 Ruins of St. Paul's in the 50s
The most famous landmark of Macao, the Ruins of St. Paul's is located in a residential neighbourhood. In the 1950s, the most eye-catching item in this neighbourhood was undoubtedly a hand painted mural on the walls of the old houses. Macau Coca-Cola® was first established in 1949. The advertising mural of Macau Coca-Cola® featured the face of a westerner, symbolising the fact that Coca-Cola® is a foreign brand, which was also called 'Loi Lou Fo' (来佬货) in Cantonese. The Chinese slogan '最令你神怡' (the most refreshing drink) was simple and bold. Moreover, the English slogan was replaced by a Portuguese slogan 'Refresca melhor!' (the official language of Macao at that time) to adapt the colonial Portuguese culture in Macao and it also strongly expressed the distinguishing characteristic of Macao.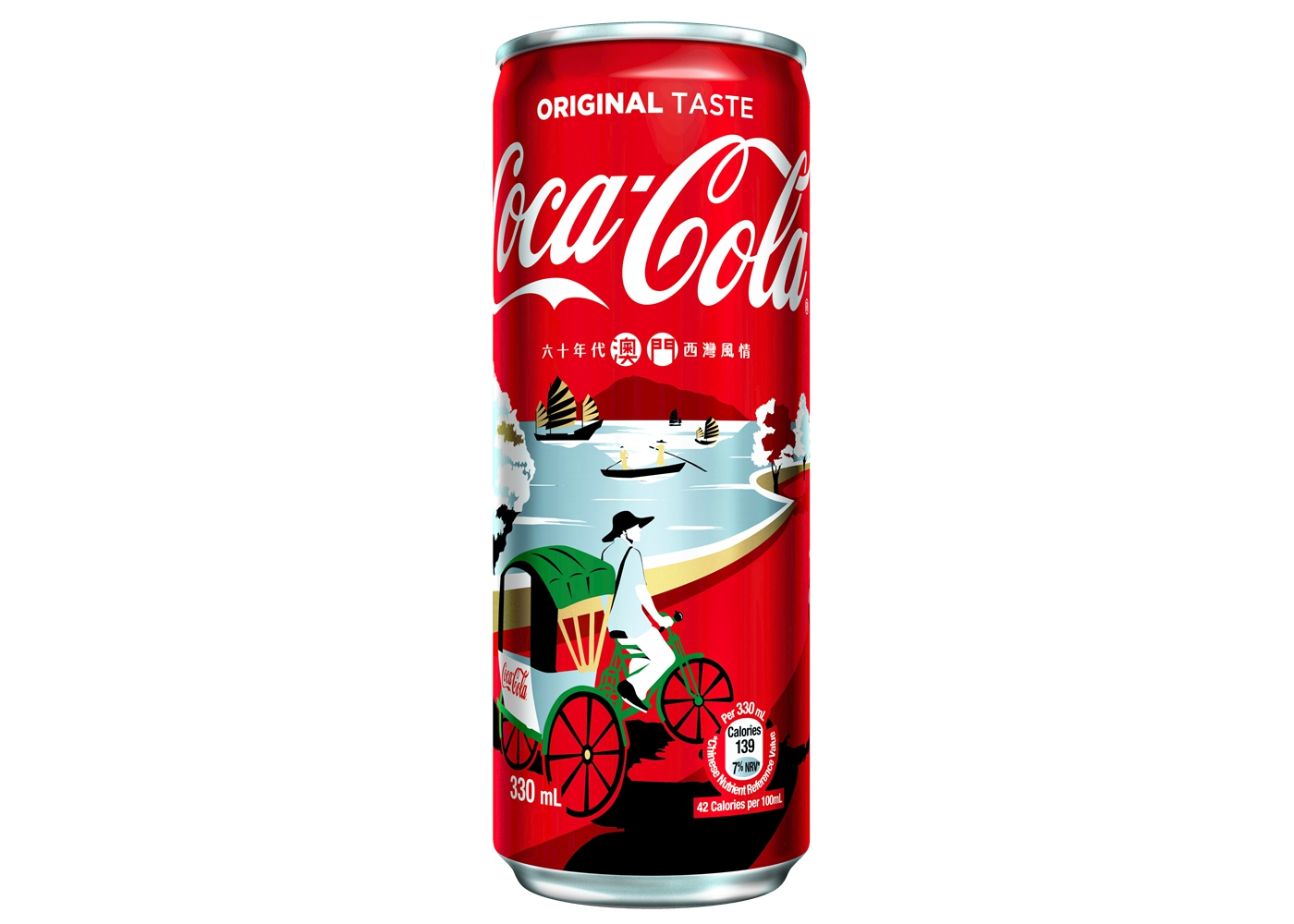 Sai Van in the 60s
In the past, merchant ships would berth at the bay of Sai Van. In addition, Sai Van was a tranquil residential area which overlooked a panoramic view of the bay at the most southern part of Macao. Offering a comfortable ambience, it was very common to see people strolling or sitting along the embankment of Sai Van and chatting with each other. It was also a familiar scene that mobile street vendors selling Coca-Cola® and ice-cream to people so that they could quench their thirst and lift up their spirits.

Pedicabs were the mostly used means of transportation for Macao residents in the past. It was first introduced into Macao in 1948 and was gradually replaced by rickshaws. The 1960s could be named as the golden era of pedicabs, when the number of pedicabs reached as high as 700 with nearly 100 pedicab stations and almost 1,000 pedicab drivers.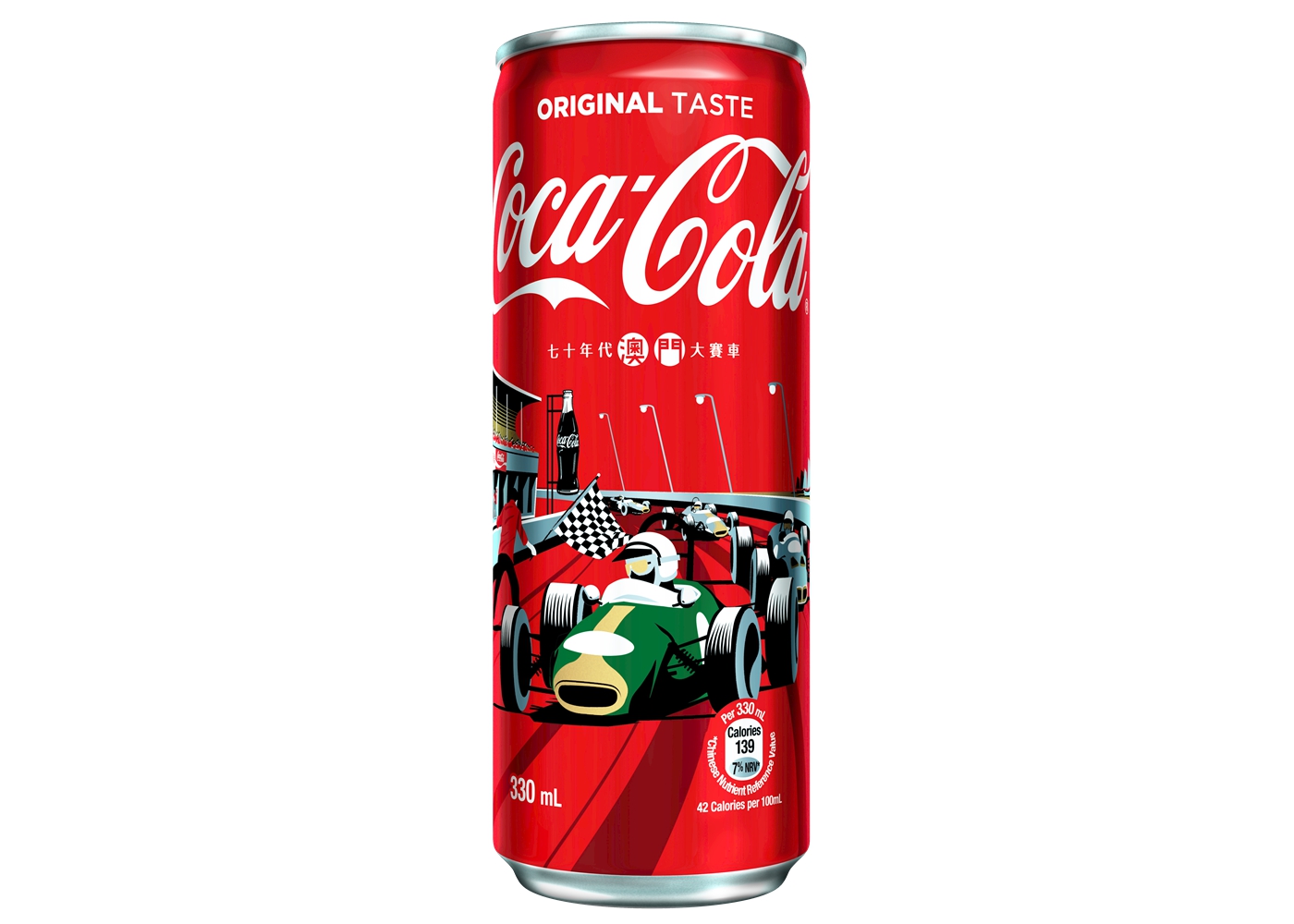 Macao Grand Prix in the 70s
The Macao Grand Prix was first held in 1954. The scale of this event has gradually developed from an event where people just watched the races on bamboo shades to a renowned international event now. In the 1970s, there were concrete stands built close to Mandarin Oriental Bend and they were only dismantled in 1994. The giant Coca-Cola® billboard and the concrete sculpture of the Coca-Cola® contour bottle next to the race circuit was absolutely part of the collective memory for many people.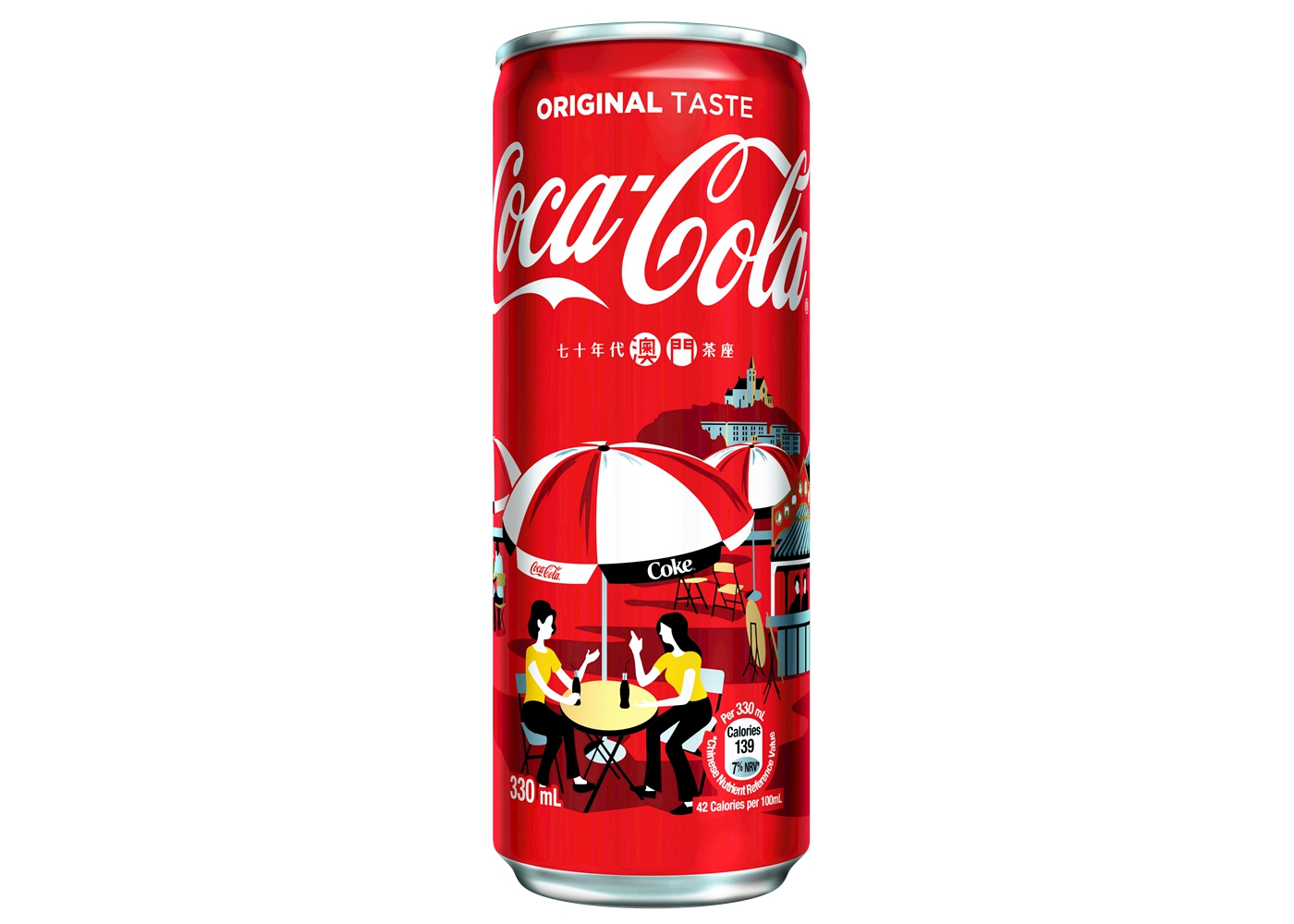 Cafes in the 70s
In the 1970s, there was a bronze statue of the Portuguese governor of Macao Ferreira do Amaral on horseback at Ferreira do Amaral Plaza, which, as a result, was also called the 'Bronze Horse Plaza'. As there were a lot of cafes at the plaza, the plaza also gained the name of 'Bronze Horse Cafe' area. Aside from the night breeze and European pop music which the visitors could enjoy there, what was also very impressive about the plaza was the concrete sculpture of the Coca-Cola® contour sitting there.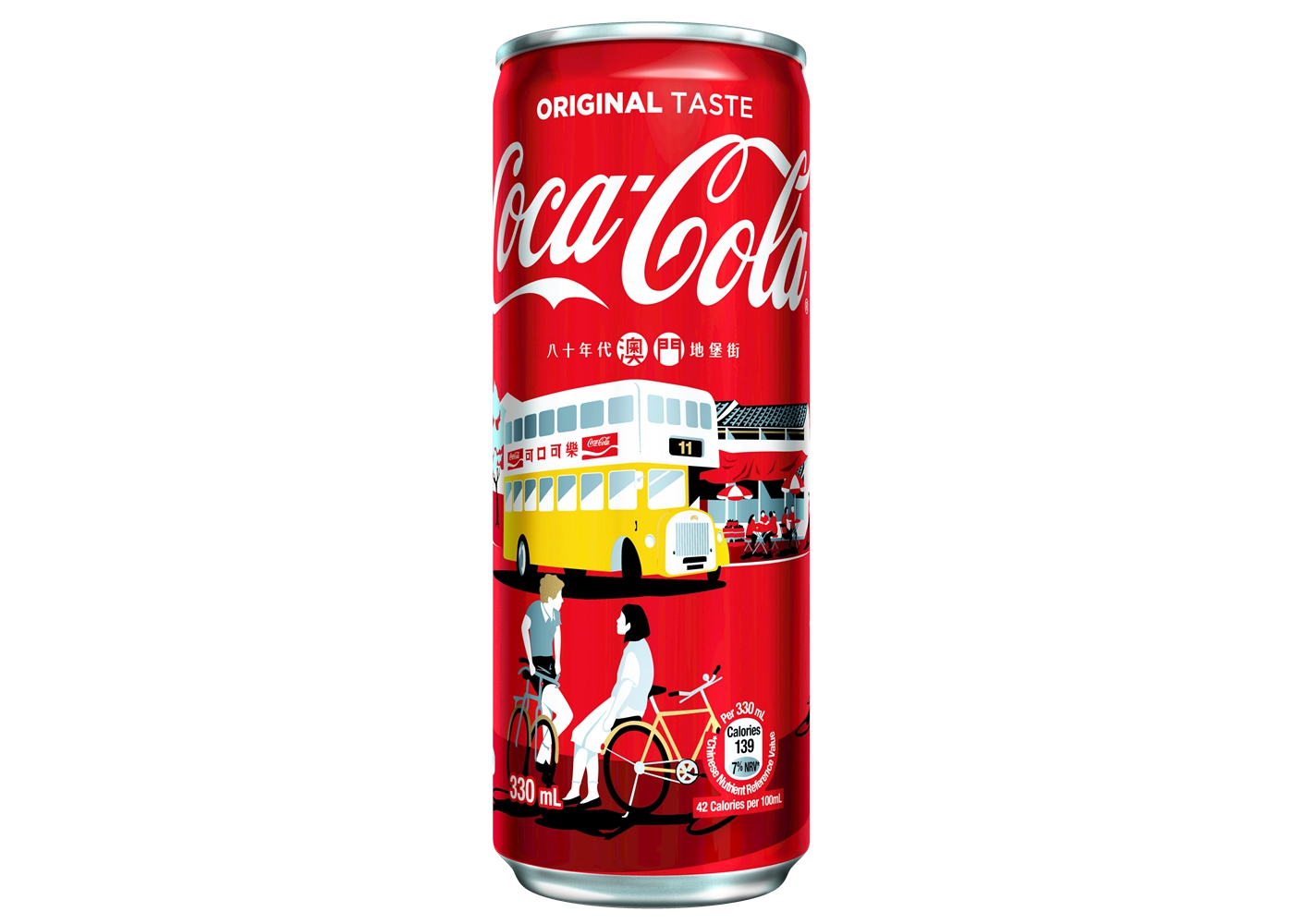 Rua do Regedor in the 80s
In the 1980s, with the completion of the Governor Nobre de Carvalho Bridge, bus route 11 travelling between Macao and Taipa also started to operate. Double decker buses were even once used on this route. It was an exclusive scene in Macao in the 80s that a 14-feet-tall bus travelling on the narrow streets between the Macao Peninsula, Taipa and Coloane. Rua do Regedor, one of the streets that bus route 11 would pass by, stood a well-known giant concrete sculpture of Coca-Cola® bottle. Until today, it is still a hot spot for photo taking and check-in.

The concrete sculptures of Coca-Cola® contour bottle were in their best days in the 1980s, when 'Dai Pai Dong' (大排檔; outdoor food stalls) was prevalent in Macao. In those days, there would be one such concrete sculpture at almost every 'Dai Pai Dong' and restaurant. With the decline of 'Dai Pai Dong', only very few Coca-Cola® concrete sculptures are left.
Contemporary San Ma Lou
The full name of San Ma Lou is Avenida de Almeida Ribeiro; it has been the hub of Macao since the 19th century. On festivals and special occasions, the street of San Ma Lou would be beautifully decorated with coloured hangings and light installations. However, among those installations that lit up the street, the neon Coca-Cola® billboard was definitely one of the most dazzlingly attractive ones.

The billboard was first installed on the outer wall of the former Apollo Theatre in the 1950s. It was not until 2010 when the billboard was removed. Hung up for almost half of a century, the Coca-Cola® billboard at San Ma Lou was even regarded by some people as the oldest Coca-Cola® billboard in Asia.