The Ultimate Shopping Destination
Sands Shoppes – a Retail Complex Under One Roof Like No Other

The largest indoor shopping mall in Macao, Sands Shoppes offers an amazing retail experience at more than 850 duty free outlets. From finest prestige and designer labels at Shoppes at Four Seasons, Shoppes at Venetian's world-renowned mass-market brands and boutiques, creative luxury at Shoppes at Parisian at newly opened The Parisian Macao, to the family-friendly consumer vibe of Shoppes at Cotai Central, Sands Shoppes is the perfect shopping venue.
Whether you are looking for the latest seasonal trends, or collections from the finest designers, Sands Shoppes has you covered.
Shoppes Directory
---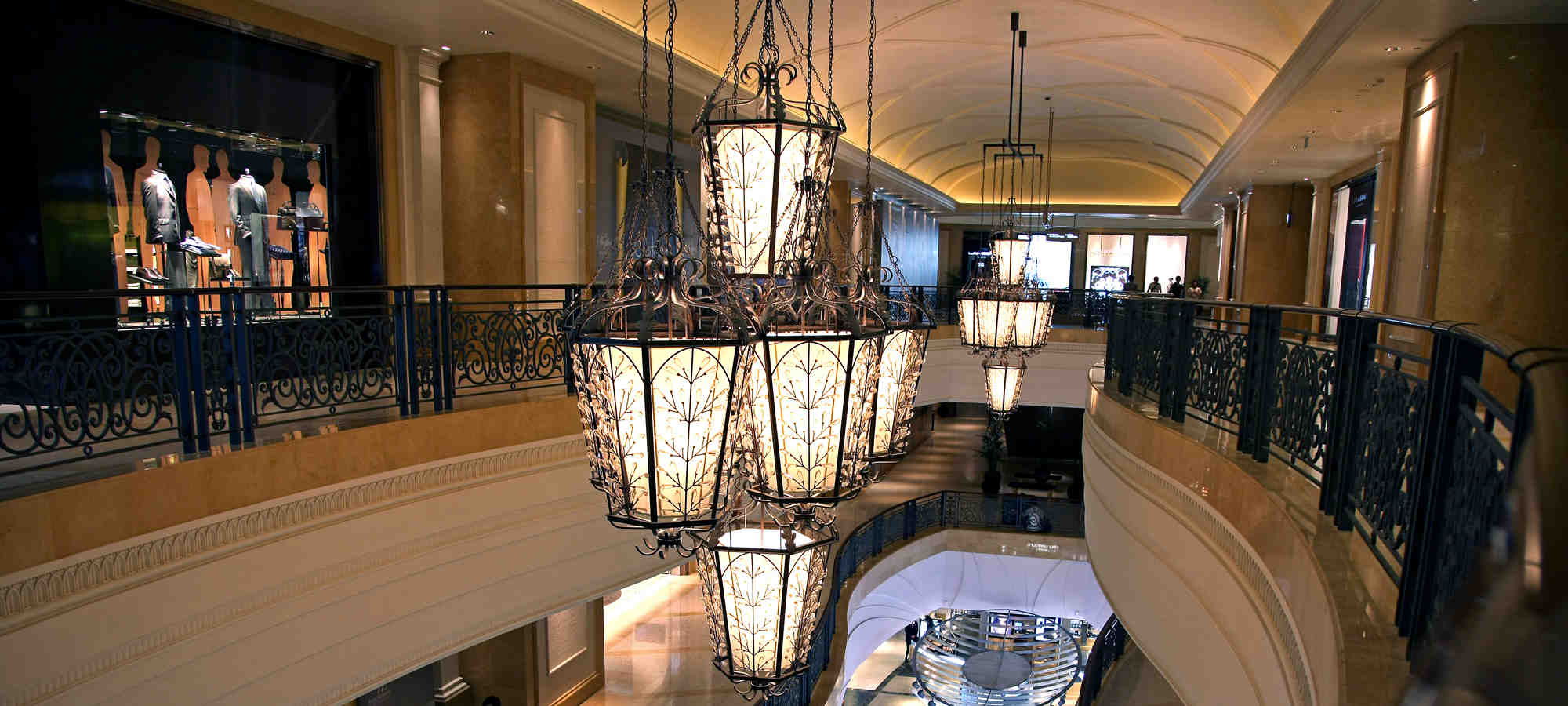 Shoppes at Four Seasons at The Plaza™ Macao personifies the bespoke elegance of the Four Seasons and is Macao's first luxury mall, home to more than 160 luxury and designer brands including Cartier, Gucci, and Louis Vuitton. Shoppes at Four Seasons include a comprehensive range of cosmetics, beauty and fragrance at T Galleria, featuring over 45 international brands. Duplex stores with access to the mezzanine level also offer brands such as Hugo Boss, Etro, Gieves & Hawkes.
---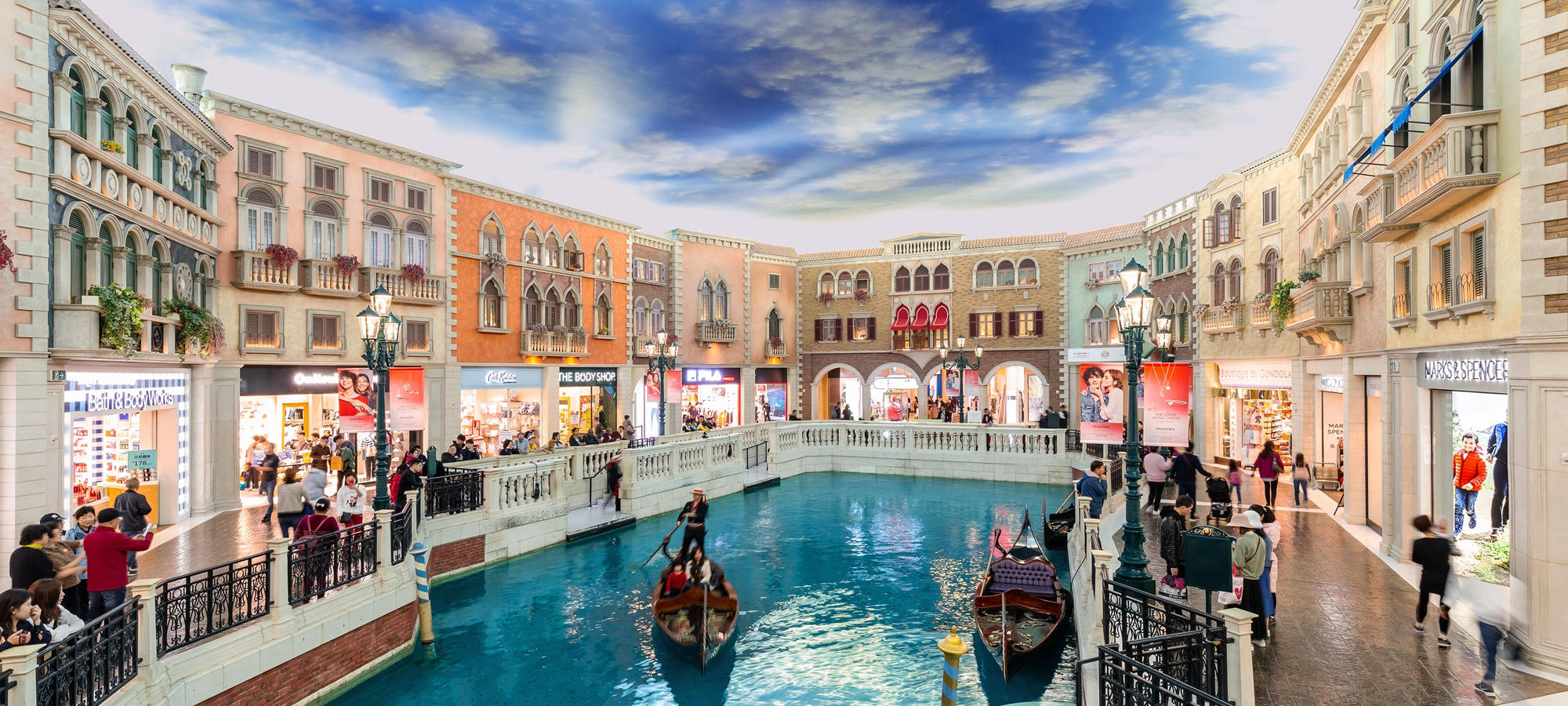 Complete with serenading gondoliers, Streetmoshphere entertainers and colourful Venetian streetscapes, Shoppes at Venetian is a one million-square-foot lifestyle indoor mall at The Venetian® Macao with more than 350 stores featuring world-renowned brands that vary from street fashion to couture, including H&M、Atrium、Marks & Spencer、Victoria's Secret and Rolex, as well as a wide selection of lifestyle choices, plus over 30 restaurants and an extensive food court.
---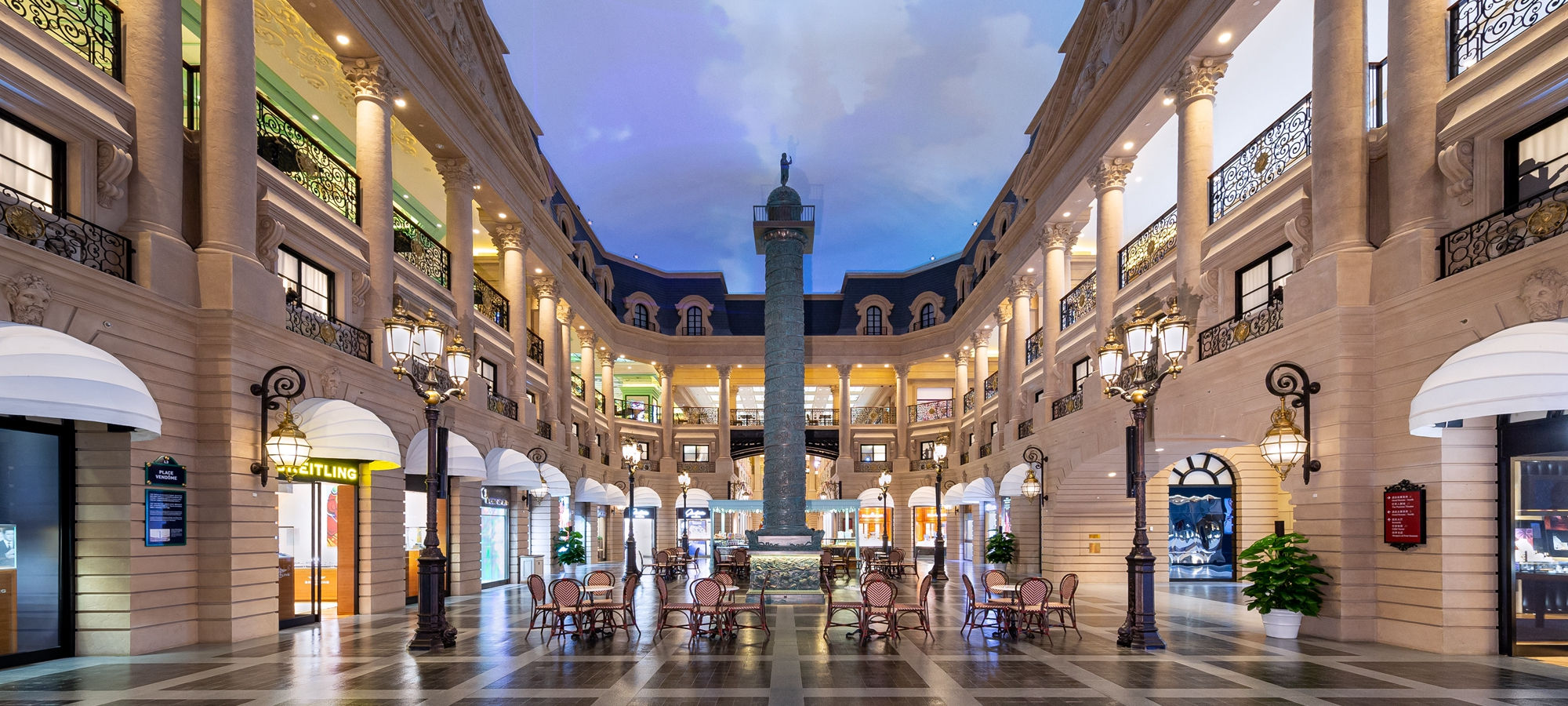 Shoppes at Parisian is like no other, bringing the delights and charms of one of the world's favourite travel destinations to Asia. Visitors to Shoppes at Parisian can stroll down boulevards named after many of Paris' famous shopping locations, such as Avenue des Champs-Élysées, to enjoy shopping at over 170 renowned Parisian brands as well as many new to Macao ones. When it's time to relax, visitors can enjoy the tempting aromas of French and international sidewalk cafés, pâtisseries and bistros.
---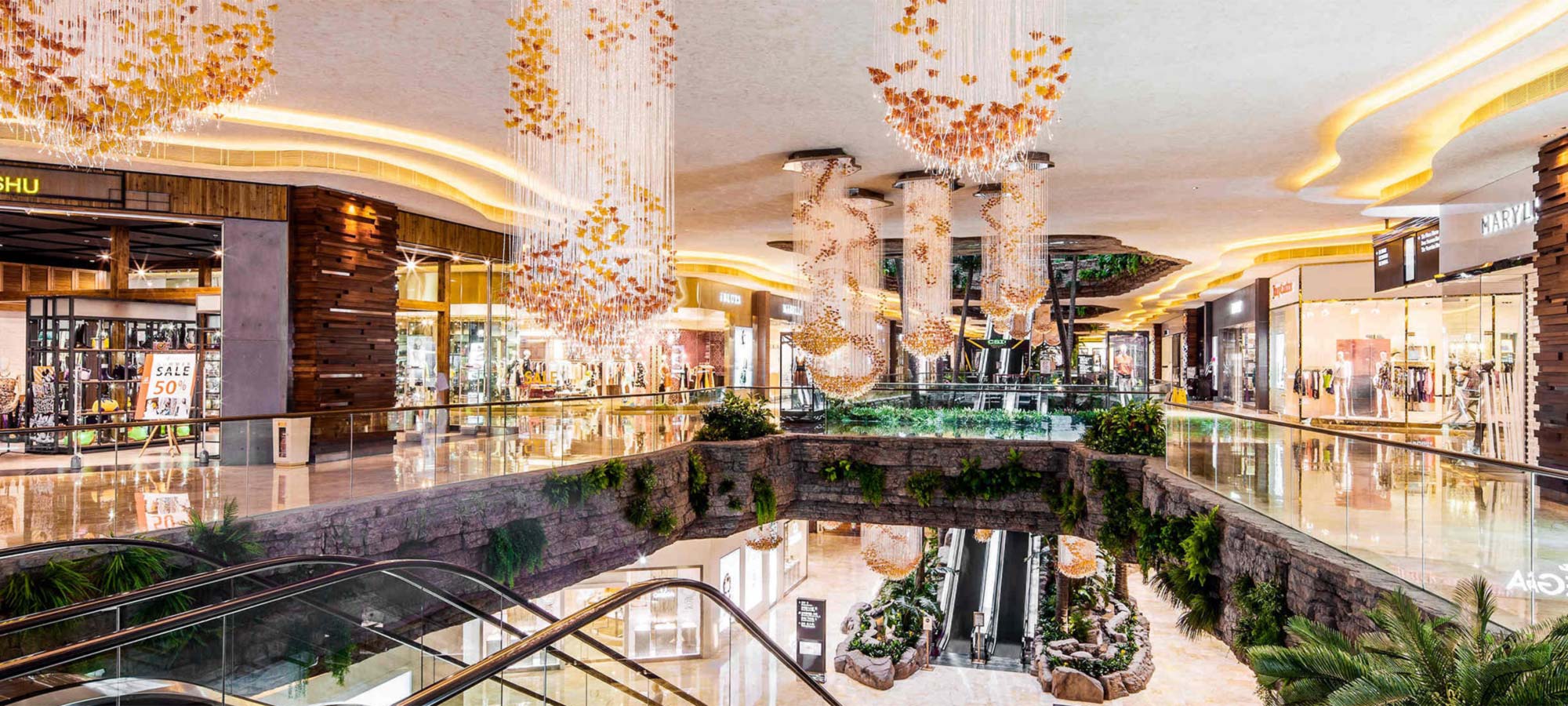 With over 140 boutiques, Shoppes at Cotai Central provides a unique, refreshing ambiance featuring abundant sunlight, rocky cliff faces and a three-storey cascading waterfall to create a one-of-a-kind shopping experience. The 400,000-square-feet of premium retail space caters to a broad spectrum of consumers who want to truly have a family experience. The interactive DreamWorks Experience, Planet J theme park, and Qube 2 Kid's Play Zone will bring parents and children a fantastic tour.