Swarovski brings the magic of Summer Garden to the Venetian Macao
Fashion jewelry brand Swarovski brings the magic of Summer Garden to Macau this summer and invites you to embark on a dreamlike journey together, exploring the fun of nature from a new perspective. The Swarovski Summer Garden will be displayed at Sun Square, Level 3, Shoppes at Venetian from August 11th to October 9th, under the theme of "Metamorphosis", adding a dreamy atmosphere to the summer and highlighting the unique joyful magic of crystals!
From August 11th to October 9th, the first 160 members who completed the AR game will receive a Swarovski shopping voucher. For members who have completed the AR game and reached the specified score, a pair of Swarovski earrings will be rewarded as a gift. Furthermore, customers who spend over $2,200 at Swarovski Boutique during the promotion period will receive a passport holder, available while stock last.
With summer comes the desire for fun, and freshness, join us to embrace the magical journey and create unforgettable memories together!
Address: Sun Square, Level 3, Shoppes at Venetian
Idyllia Family
Idyllia Jewelry
Swarovski Brings Idyllia Magis into the Home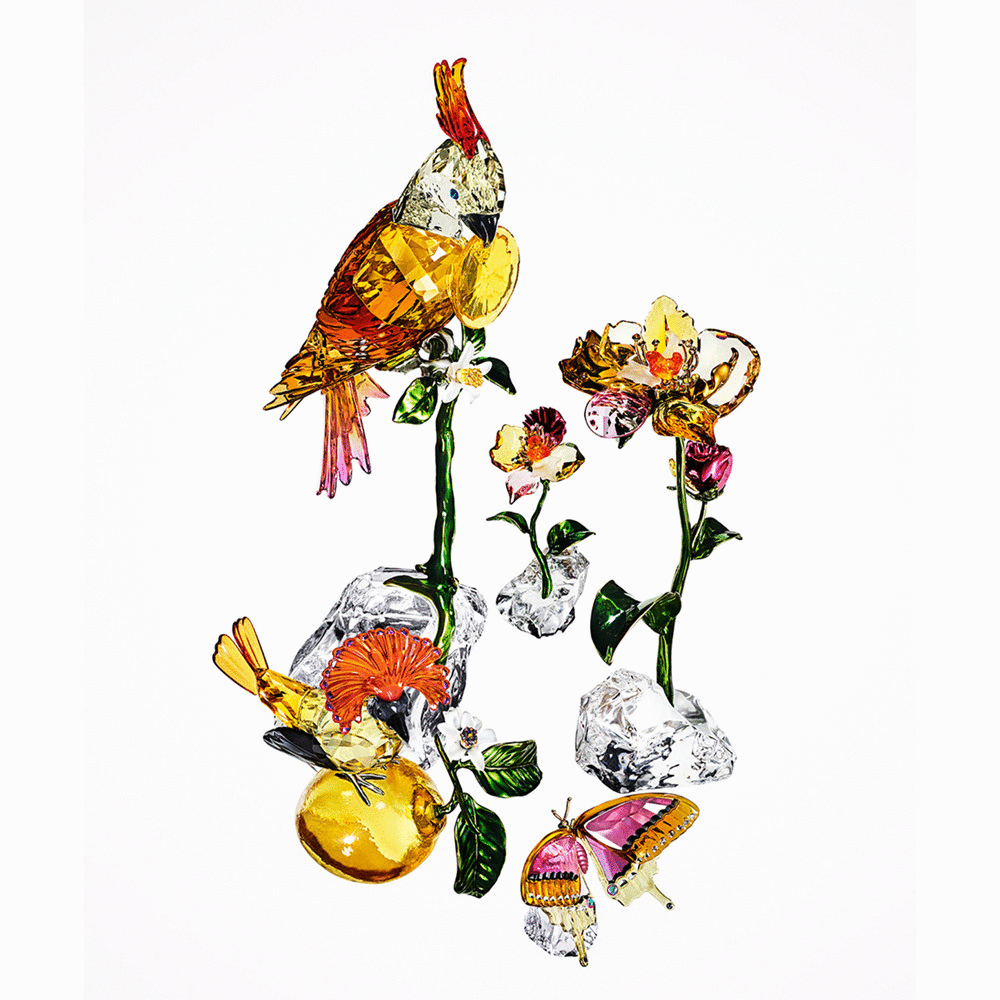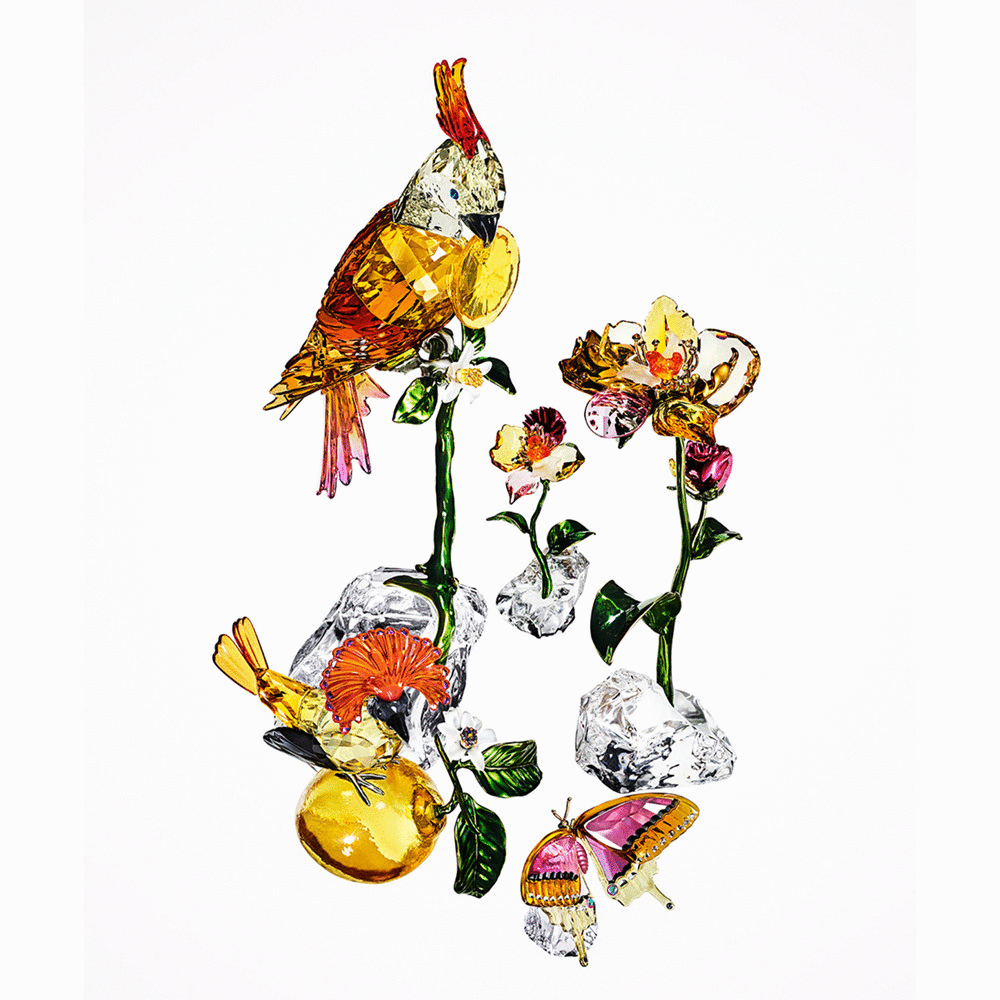 Swarovski's Idyllia family is a spellbinding mix of color and technique, which vibrantly brings the beauty of nature to life. Following the release of this spring's first Idyllia jewelry pieces, the family now reveals a new selection of home products, each crafted to enliven any room with exquisite savoir-faire.
A fantasy garden vibrant with flowers in bloom and flutters of exotic birds, through to tropical fruits and dazzling creatures, Swarovski has taken its design in a joyful new direction. The Idyllia family is crafted with many of our creative techniques and materials including precise facets, lacquered metals, radiant flatbacks and stunning gradients. Under the creative direction of Swarovski Creative Director Giovanna Engelbert, exquisite designs are brought to life with mastery in light and complex craftsmanship.
Home Highlights
The range begins with two elegant flowers – large or small – which reach skyward on their tall green stems. These vivid pieces are forever in bloom with faceted petals in varying shades of yellow and pink. Enhanced with lacquered metal accents and an array of additional stones, they are a guaranteed way to brighten the home.
The Idyllia butterfly flits around in a flourish of color. This graceful design is crafted with 726 facets and embellished with 34 flatback crystals, resulting in a bright wing pattern and a perfect display of Swarovski's creative excellence.
Next is the adorable cockatoo. Sitting on the branch of a lemon tree, with a citrus slice in its beak, this delightful bird is constructed using a multitude of techniques, cuts, and colors. Spot the attention to detail in the cockatoo's crown and tail feathers, which are created with a stunning color gradient, and marvel at the 635 facets, which give this piece its sensational form.
To really make your heart sing, a royal flycatcher also joins the family - one of nature's most distinctive and surprising birds. Perched on a textured lemon crystal, the exceptional savoir-faire includes 731 facets and 22 additional crystals of varying shapes and colors. The bird's impressive crown alone is decorated with 20 intricate flatbacks, while a new staining technique embellishes the tail feathers.
If one is not enough, why not bring the whole fantasy home? Limited to 200 pieces, the bell jar is an extraordinary showcase of nature set beneath domed glass, Swarovski's savoir-faire is in full flight with an array of astonishing design techniques, as well as extraordinary cuts and colors. In total, the creation features 1,366 facets and 5,628 stones set with Swarovski's patented Pointiage technique. The exotic cockatoo, the royal flycatcher, and the splendid multi-colored butterflies are all included to bring untold beauty into your de´cor.
The Idyllia home collection is available in-store or online at
swarovski.com
.
New Swarovski Collection Illuminates Fall / Winter 23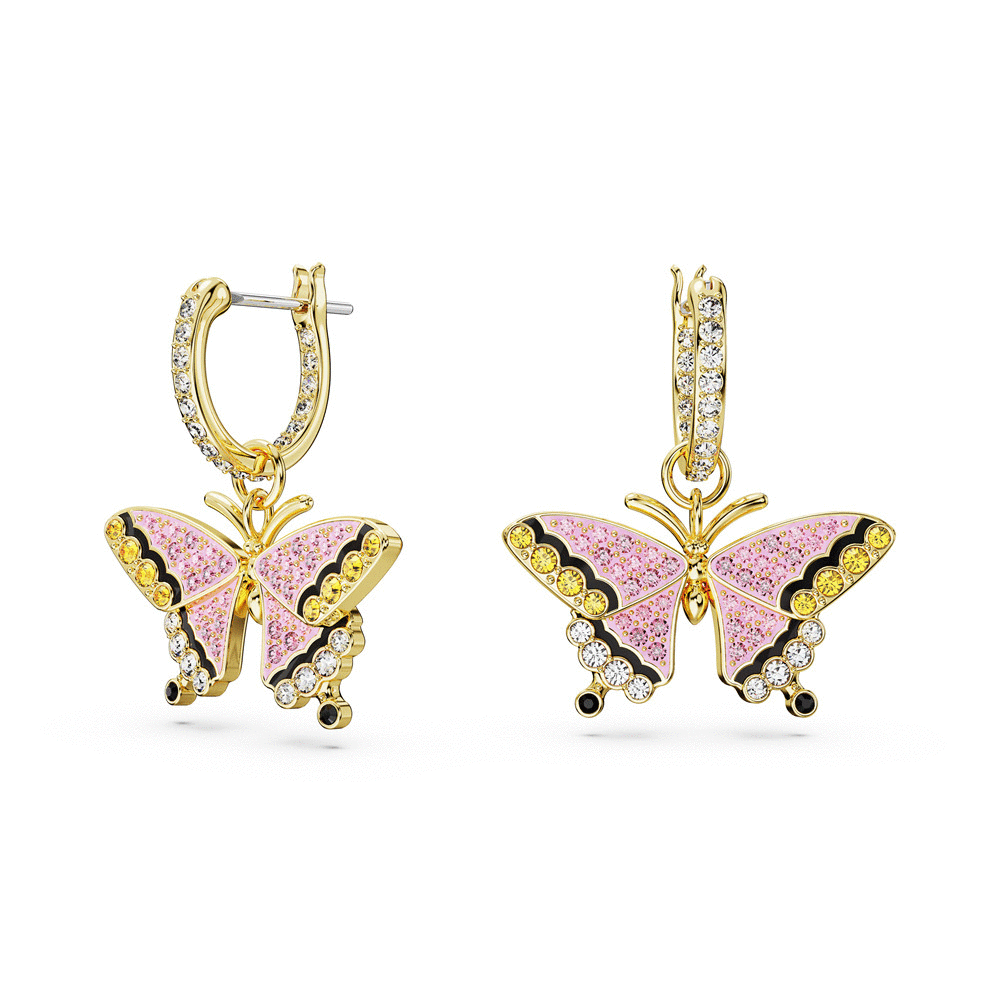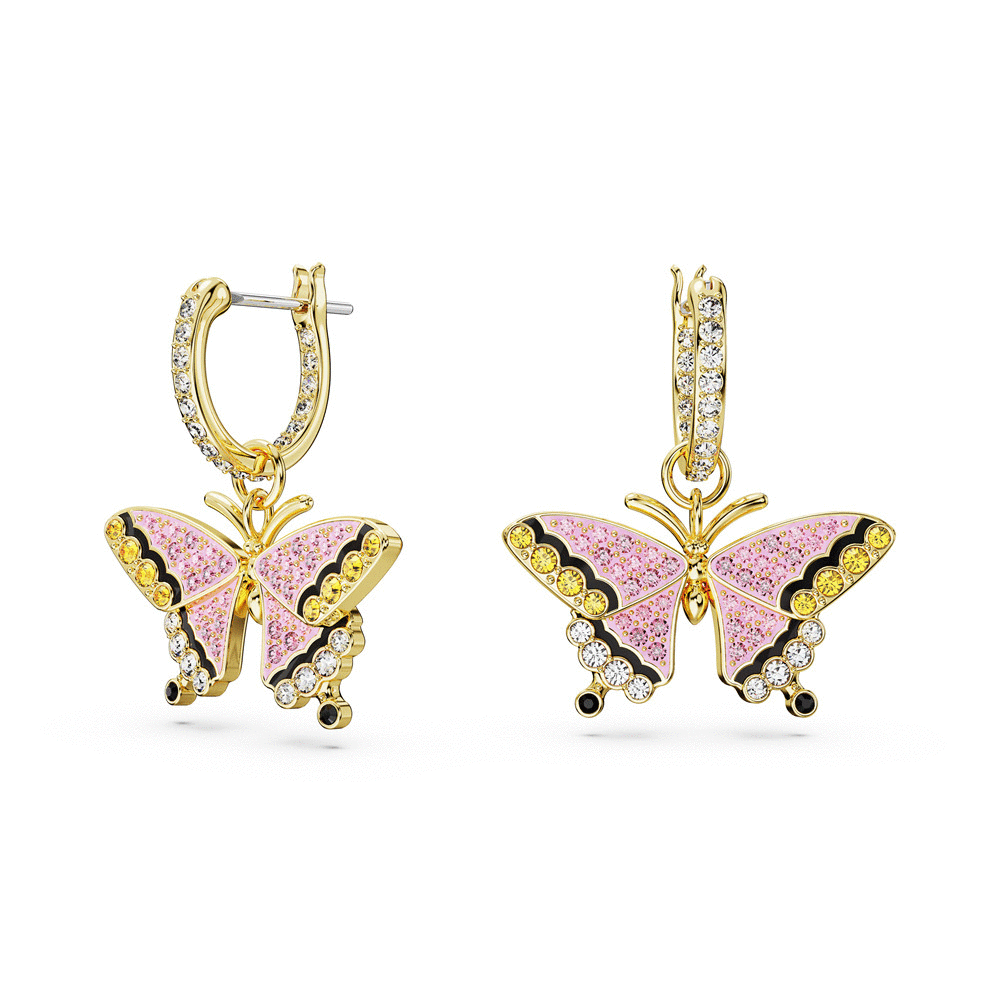 Embracing color and light, Swarovski presents an inspiring new range of jewelry for Fall / Winter 2023. Each expressive piece has been made for joyful extravagance, with artistic savoir-faire that will transform any look.
In crafting this array of eye-catching designs, Swarovski Creative Director Giovanna Engelbert has taken her cues from multiple worlds.
Idyllia
's secret gardens filled with wondrous creatures, there is a seamless connection between science and magic throughout each family.
Of course, Swarovski's unmistakable design language is also deeply infused within all of this season's jewelry. Light-catching crystals. Exquisite faceting. Sublime techniques that bring imagination to life.
IDYLLIA
Idyllia ignites the imagination with magical creations and luscious interpretations of flora and fauna that will energize your look. Going deeper into that dream world, this season's pieces include fairytale creations, from vivid butterflies and verdant clovers, through to exotic birds and cute ladybugs that cleverly open their wings. Combining color, movement, and savoir-faire, Idyllia showcases some of the newest Swarovski innovations.
Delve into the discovery of each seasonal creation. All will be available in-store or online at
swarovski.com
.