All That's Gold Does Glitter - An Exhibition Of Glamorous Ceramics
Exhibition Locations: The Venetian Macao, The Parisian Macao, Four Seasons Hotel Macao, Sands Macao, Macao Museum of Art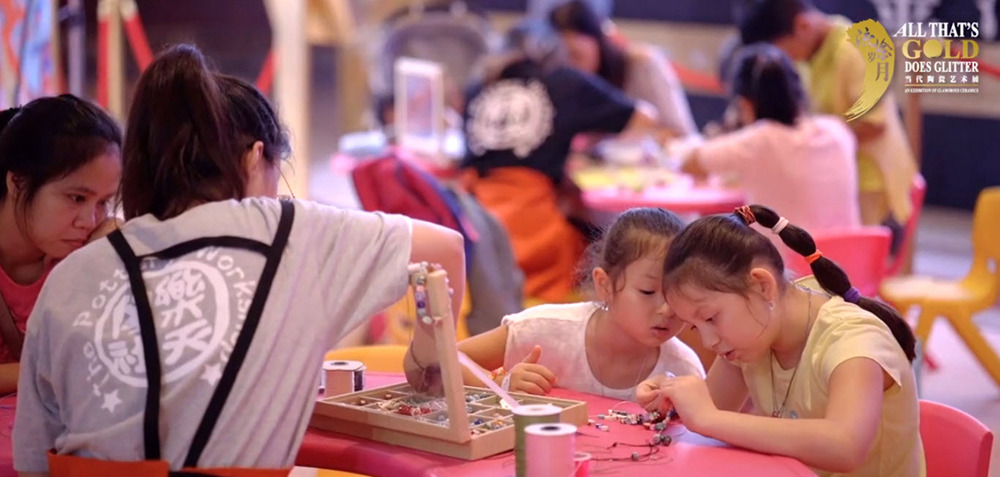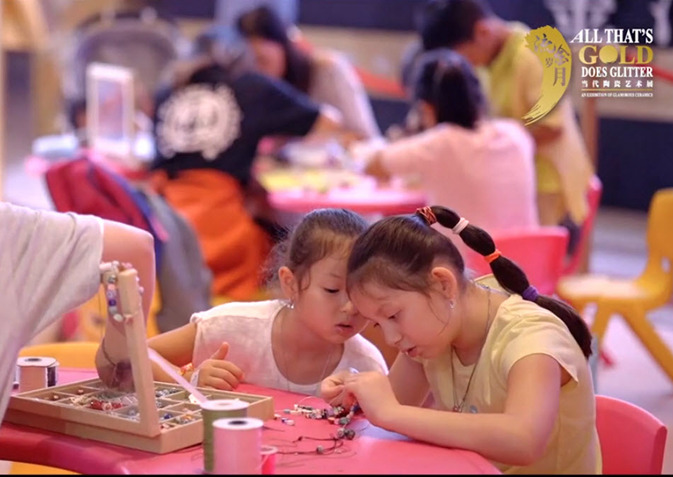 Date: 2019.06.08 - 10.09
Sands China has invited Ms. Caroline Cheng, an internationally renowned ceramic artist and curator, to convene a meeting of 27 artists from all over the world, including herself, to create ceramic works under the theme of All That's Gold Does Glitter. Ms. Cheng has spent the last 10 months curating this exhibition. More than 90 ceramic masterpieces are displayed at The Venetian Macao; The Parisian Macao; Four Seasons Hotel Macao, Cotai Strip; Sands Macao; and the Macao Museum of Art.
For more information about the artists and their work please contact the curator Caroline Cheng:
macau2019@potteryworkshop.com.cn
Voice Introduction
Artwork
In the history of the development of Chinese porcelain, Macao has played an indispensable role in exporting porcelain via international trade. From the late 16th to the early 17th century, Europeans regarded Macao as a main portal for the ceramics trade. In modern times, many fragments of porcelain can still be found in the coastal areas of Macao.
Ceramic Artisans Workshop

As part of Art Macao 2019, Sands China's All That's Gold Does Glitter – An Exhibition of Glamorous Ceramics is on display to the public until Oct. 9 at The Venetian Macao; The Parisian Macao; the Four Seasons Hotel Macao, Cotai Strip; Sands Macao; and the Macao Museum of Art. The exhibition features over 90 ceramic masterpieces from outstanding contemporary ceramic artists from 13 different countries and regions. SEE DETAILS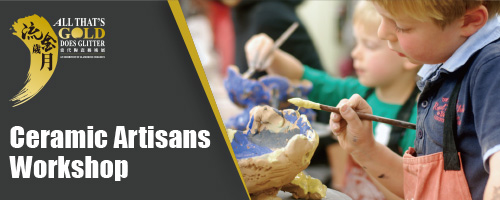 Art Macao
"Art Macao" will be a five-month mega international arts and cultural event, featuring the "Art Macao: International Art Exhibition", in which visual arts works will be presented at various exhibition venues in Macao, including exhibitions to be held by the Macao Museum of Art, hotels and integrated resorts, and foreign consulates. Art installations will also be displayed in outdoor public spaces, providing ideal hotspots for checking in through social media. In addition to the exhibitions, a feast of diverse musical and theatrical performances will also be presented from June on, as well as the International Youth Dance Festival, the International Youth Music Festival, the International Youth Drama Festival, and the Visual Arts Exhibitions of Macao Higher Education Institutions.
From June to October this year, Macao will be imbued with artistic vitality and creativity, promising surprises at each corner. Let's enjoy an unforgettable artistic summer full of emotions!
Art Macao:
http://www.artmacao.mo/2019/en/