A Sparkling Winter Spectacular

Winter is the most magical time of the year — the season of joyful holiday memories.

This year, join us for a magical winter and enjoy a host of sparkling activities including the debut of the Londoner Light and Sound Spectacular, teamLab SuperNature Macao and Eiffel Tower Grand Illumination Show Christmas Edition that will make your vacation truly special! Stay in one of our stylish suites featuring stunning views of iconic European landmarks, and savour delicious and nourishing winter menus along with sumptuous festive treats. To capture the moment there are also magnificent seasonal decorative backdrops across three of our integrated resorts — The Venetian Macao, The Parisian Macao and The Londoner Macao.
Mesmerising Lights of Winter Nights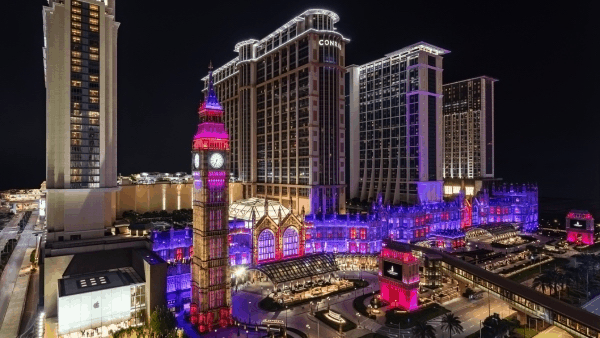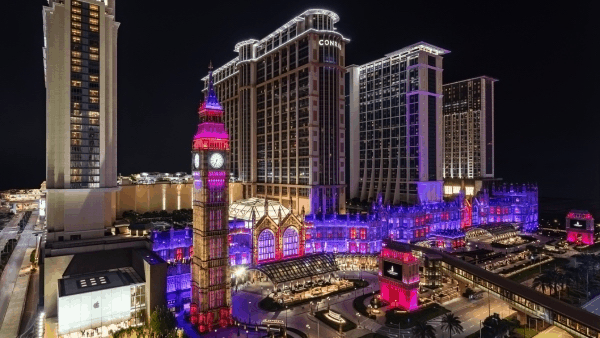 Londoner Light and Sound Spectacular
The Londoner Macao is launching Londoner Light and Sound Spectacular in early December as event partner of Macao Government Tourism Office's "Light Up Macao 2022". Accompanied by some of the most recognisable British-themed music scores, the Houses of Parliament façade will come to life nightly, radiating stunning lighting hues that canvas the entire building. From December 9, 2022
SEE DETAILS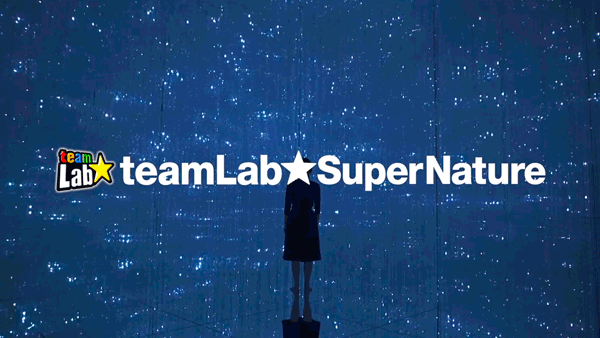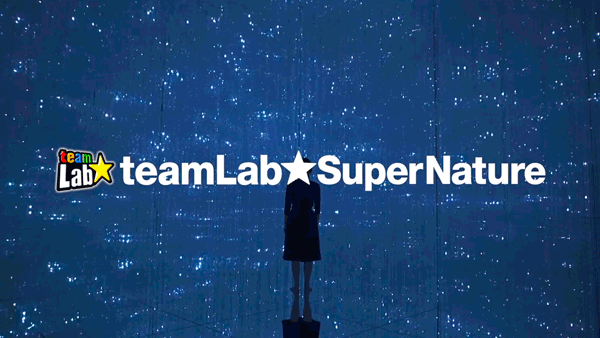 Stunning Light Installations at teamLab SuperNature Macao
teamLab SuperNature Macao is another attraction not to be missed by light installation lovers. The three-dimensional interactive space spans 5,000 square metres and is comprised of 8-metre-tall works. Capture every unique moment and feel the change of seasons across the installation spaces!
SEE DETAILS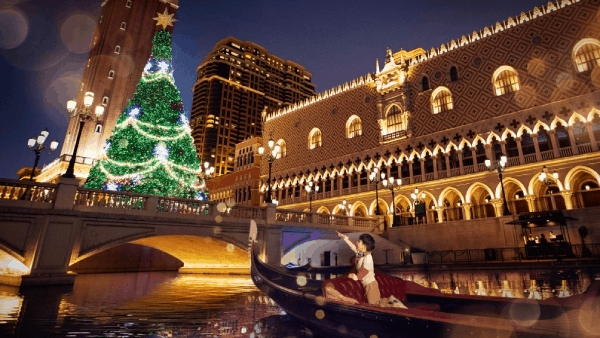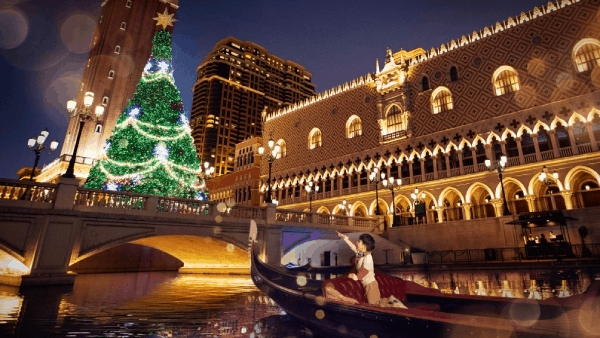 Get into the Spirit of European Christmas
The festive season is approaching and Sands Resorts Macao is beginning to look a lot like Christmas! Don't forget to visit the lagoon area at The Venetian Macao for the Little Christmas House and Christmas tree; and capture special moments at the Rotunda of The Parisian Macao with the stunning 50-foot inverted Christmas tree hanging from the ceiling. The Londoner Macao will also launch joyous decorations and the entire resort will be filled with a European Christmas vibe. November 22, 2022 – January 1, 2023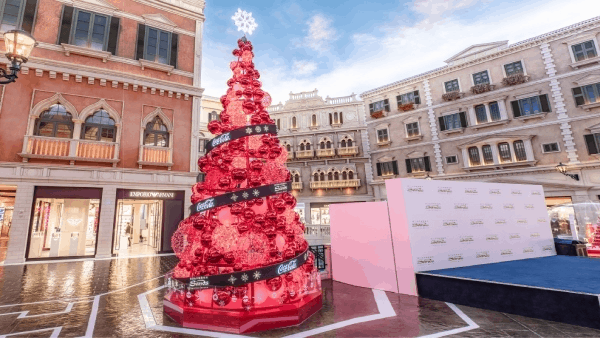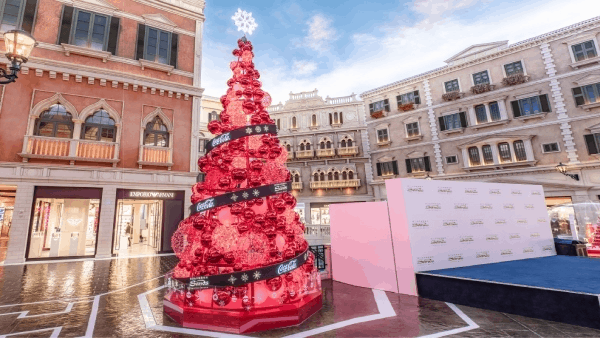 Exclusive Coca-Cola® Christmas decorations
Sands Shoppes Macao is delighted to celebrate the Christmas holiday with Coca-Cola® this year, to launch a unique and joyful Coca-Cola® Christmas decoration at Shoppes at Venetian. A giant Snow Globe and an 8-metre-tall Christmas tree that features swirls of radiant light and Coca-Cola® sparkling bubbles along the tree would be showcased at St. Mark's Square. Don't miss out! November 26, 2022 – January 3, 2023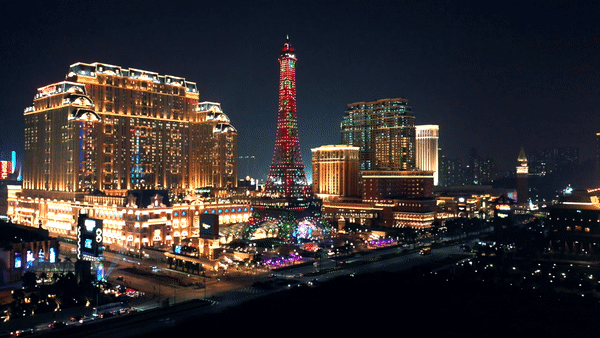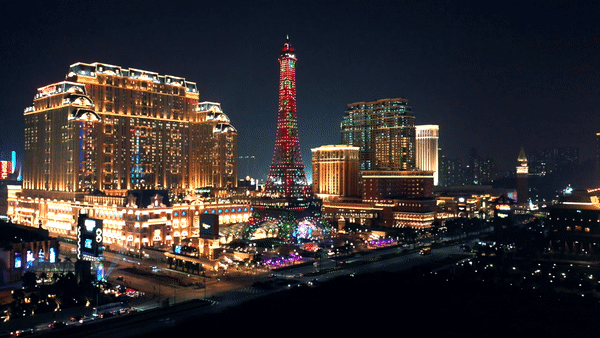 Eiffel Tower Grand Illumination Show Christmas Edition
The Eiffel Tower Grand Illumination Show will feature Christmas programmes including dazzling lights and seasonal hits "Jingle Bell Rock" and "All I Want for Christmas is You", starting from 6:15 pm to midnight nightly. Come and enjoy a warm, romantic winter with your loved ones! November 22, 2022 – January 1, 2023
(Show temporarily suspended from December 2 to 6)
SEE DETAILS
Eat Your Way into the Holiday Spirit!
Festive Collection at Churchill's Table Shop
Churchill's Table Shop has curated fabulous festive treats so you can take some holiday spirit and the best Christmas gifts home for your loved ones! They include a limited-edition "London Guard" gift collection and hamper, collectable handmade teddy bears, Christmas cakes, pastries and more. You can also enjoy our chef-curated festive takeaway meals, including roasted turkey, honey glazed ham and more in the comfort of your home. November 17, 2022 – January 2, 2023
Order Now >>
Festive Delights to Fuel the Holiday Spirit
Celebrations are incomplete without sumptuous seasonal food and drink. Make this Christmas and New Year extra memorable with epicurean menus presented by our signature restaurants. From now until January 2, 2023
SEE DETAILS
Winter Warmers
Winter is the perfect time for comfort food and restoring your energy. Sands Resorts Macao has launched nourishing and warming winter menus crafted with quality ingredients at 11 superb restaurants, bringing health, heat and vitality in the cooler winter weather. November 18, 2022 – January 15, 2023
SEE DETAILS
"Spirito Sports Live" by Macau Beer
It's the place for match-goers to soak up the atmosphere and meet up with fellow enthusiasts. Watch all matches on the Big Screen while enjoying an array of bar snacks from pizzas to burgers, wash it down with your favourite Macau Beer! Football Matches Live
November 21 – December 18* | 4:00pm – 2:00am
Location: Spirito Lounge, Portofino, The Venetian Macao
Admission: Free entry
*Dark Dates: December 1, 7, 8, 11-16
Savour Delicacies from Renowned Gastronomic Capitals
"Crunch and Munch Fair in Macao - Fiesta for Five" that features delicacies of Macao and four gastronomic capitals – Chengdu, Shunde, Yangzhou and Huaian – will take place at Le Jardin for 11 consecutive days in December. Over 100 stalls will be set up at the event, featuring delicacies, cultural and creative products, leisure and travel activities and more. Don't miss out Sands Resorts Macao's booth at the event! December 16 – 26, 2022
Luxury Shopping Extravaganza
Merry Holidays with Shopping Spree
Spend MOP20,000 or more at Shoppes at Venetian, Shoppes at Four Seasons, Shoppes at Parisian and Shoppes at Londoner, to earn up to MOP88,000 Rewards Dollar Vouchers and a complimentary stay at Sands® Resorts Macao, including at The Grand Suites at Four Seasons. November 29, 2022 – January 1, 2023
SEE DETAILS
Masters of Time – T Galleria by DFS
Elevate The Moment.
Masters of Time by DFS is a showcase of the world's finest timepieces and jewelry – featuring over 330 masterpieces from over 40 prestigious houses, including bespoke pieces created exclusively for the event. We invite you to experience this annual celebration of craftsmanship, design and innovation, to explore the exceptional and unexpected, and to experience the legacy of generations. November 15, 2022 – February 28, 2023
SEE DETAILS
Newest Premier Shopping Destination for Family and Kids
Occupying more than 22,000 square feet, T Galleria by DFS, Macau, The Londoner features more than 120 of the world's leading as well as emerging brands including more than 40 children's fashion and toys brands. The meticulously designed London-themed store will also showcase DFS' first-ever cross-category kids' area, rendering it a premier shopping destination for families.
Complete Your Trip with an Aesthetic Adventure
Ink Wash · Abstraction ‒ Art Exhibition
The "Ink Wash · Abstraction" art exhibition features over 30 artworks, showcasing the cultures of the East and West. Feng Zhongyun's artworks highlight the Eastern artistic conception through Chinese ink wash paintings; while Elisa Sighicelli's installation artworks reflect the philosophy of Western art. November 10, 2022 – January 8, 2023
SEE DETAILS
NFT Art Exhibition at The Parisian Macao
NFT exhibition "Dream Space: New Wave in the Metaverse" features over 40 unique artworks including the world's only edible NFT dining experience "We Are What We Eat" by André Chiang. You can also dive into the Metaverse's Egg Hunt to collect eggs for real world rewards! From now until February 24, 2023
SEE DETAILS
Enjoy A Fun-filled Winter
Year-end Events in Macao
A diverse range of activities can be enjoyed during the best time of the year in Macao, including
Light Up Macao 2022
between December 9 and January 1 next year;
2022 Christmas Market
that takes place from December 17 to January 1 next year;
Unforgettable Melodies at the Ruins of St. Paul's
on December 10, 17, 24, 31; and Christmas Eve, Christmas, New Year's Eve and New Year concert on December 24, 25 and 31 and January 1 next year.
Image courtesy of Macao Government Tourism Office and Macao Cultural Affairs Bureau
Magical Moment Hotel Package
Stay at our favourite rooms of The Venetian Macao, The Parisian Macao and Conrad Macao that feature spectacular view of iconic European landmarks. As the dusk falls, you can admire the Londoner Light and Sound Spectacular (debuts on December 9) from the comfort of your suite at The Venetian Macao; or luxuriate at one of the most sought-after suites at The Londoner Hotel and Sands Macao.
SEE DETAILS
Romantic City Escape Hotel Package
Sands Resorts Macao presents the Romantic City Escape Hotel Package this winter, with sumptuous offers including in-suite breakfast for two, a bottle of selected sparkling wine with snacks for you to share special moments, and a romantic outdoor Gondola Ride experience to celebrate everlasting love.
2-night hotel package from MOP4,270 |
SEE DETAILS>>
Ladies' Delight Hotel Package
Plan a pampering staycation with your best friend with Ladies' Delight Hotel Package at selected Sands Resorts Macao hotels. This special offer includes ladies' favourite in-suite breakfast and in-suite wine with snacks for you to spend quality time with your special pal. It also allows access to the stunning teamLab SuperNature Macao and relaxing massage treatments for two.
2-night hotel package from MOP4,792
|
SEE DETAILS>>
Discover London at Sheraton
Experience the dazzling city of Macao while discovering our unique London themed attractions at Sheraton Grand Macao, enjoy a one-night stay in our spacious Deluxe Room with complimentary upgrade to Cotai View Room, MOP300 hotel credits, exclusive surprise gifts, and more!
1-night hotel package from MOP738
|
SEE DETAILS>>
Immersive Escape
Luxury awaits at The St. Regis Macao, book the Immersive Escape and experience the exemplary through deluxe accommodation with MOP600 hotel credit.
1-night hotel package from MOP1,288
|
SEE DETAILS>>
Stay Longer – Third Night Free
Spend more time experiencing the very best of Macao – it's on us. Book this offer to receive a complimentary third night at Four Seasons Hotel Macao.
SEE DETAILS>>