BLACKPINK 2019 WORLD TOUR with KIA [IN YOUR AREA] MACAO to Take the Stage at The Venetian Macao
South Korean girl group sensation bringing ground-breaking concert to Cotai Arena on June 8

(Macao, April 29, 2019) – Popular South Korean girl band BLACKPINK will bring BLACKPINK 2019 WORLD TOUR with KIA [IN YOUR AREA] MACAO presented by iMe Global Limited to The Venetian® Macao's Cotai Arena on June 8, 2019. Tickets will go on sale on April 30 at all Cotai Ticketing box offices.

The [IN YOUR AREA] tour kicked off in Seoul with two sold-out concerts last November, continuing to cities in Asia, US, Australia and across Europe from January. BLACKPINK was the first K-Pop group to perform at Coachella 2019 and is now continuing their first tour in North America which will be followed by the Europe and Australia legs with the Macao stopover in between. The long-awaited Macao concert gives fans the chance to meet the four-girl phenomenon.

Formed by YG Entertainment, BLACKPINK consists of Jisoo, Jennie, Rosé and Lisa. The group debuted with album "Square One" in 2016 featuring double lead singles "Whistle" and "Boombayah", which charted at No. 1 and No. 2 on the Billboard World Digital Songs chart, the fastest act to achieve the feat.

In 2018 BLACKPINK broke their own record when the single "Ddu-Du Ddu-Du" from EP "Square Up" charted at No. 55 on the Billboard Hot 100, the highest-placed hit ever by a K-Pop girl group. BLACKPINK also collaborated with Dua Lipa for "Kiss and Make Up", a bilingual song in Korean and English, which debuted at No. 93 on the Billboard Hot 100. The group now holds the record for the highest-charting hit ever by a K-Pop girl group.

The title track from their latest EP "Kill This Love", released in April 2019, is the band's latest record-breaker, charting at No. 1 on the iTunes Song Chart in 37 countries including the US, the first Korean girl group to achieve this. The single also charted at No. 41 on the Billboard Hot 100, and the EP charted on the Billboard 200 at No. 24.
Don't miss BLACKPINK 2019 WORLD TOUR with KIA [IN YOUR AREA] MACAO at The Venetian Macao's Cotai Arena on June 8, 2019.

Ticketing details:
Event BLACKPINK 2019 WORLD TOUR with KIA [IN YOUR AREA] MACAO

Date and Time June 8, 2019 (Sat) 8 p.m.

Venue Cotai Arena, The Venetian Macao

Ticket Prices MOP 1,898 (VIP)
MOP 1,398 (A Reserve - Standing)
MOP 1,398 (A Reserve - Seating)
MOP 1,198 (B Reserve)
MOP 998 (C Reserve)
MOP 798 (D Reserve)
MOP 698 (E Reserve)

Ferry Packages Add MOP 128 to ticket price for a round-trip Cotai Water Jet ferry ticket between Hong Kong and Macao
* Limited quota for Ferry Packages

Ticketing Outlets Cotai Ticketing
Online: www.cotaiticketing.com

Box offices:

The Parisian Macao - Main Lobby Box Office L1

The Venetian Macao – Cotai Arena and Main Lobby Box Offices

Four Seasons Hotel Macao – The Plaza™ Macao Box Office

Sands® Macao – Level 1 Box Office
Sands® Cotai Central – Sheraton Main Lobby and Holiday Inn Main Lobby Box Offices

Phone:

Macao: +853 2882 8818

Hong Kong: +852 6333 6660

China toll-free: 4001 206 618

Macao Kong Seng Ticketing Network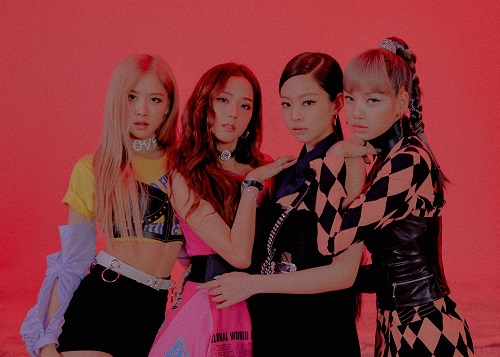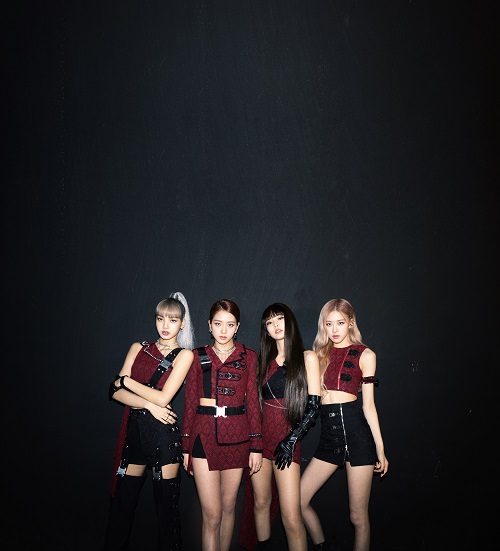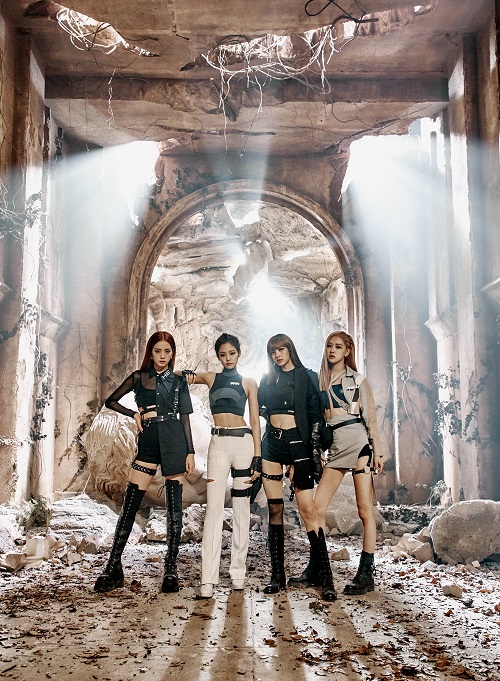 Photo caption: South Korean girl group sensation will bring BLACKPINK 2019 WORLD TOUR with KIA [IN YOUR AREA] MACAO to The Venetian Macao's Cotai Arena on June 8, 2019.

For high resolution photos, please access the following:
https://sfs.sands.com.mo/w/RPHqKhqW (Link valid until May 6, 2019)
Username: Sands.PR@sands.com.mo
Password: SCLMacao@2018
(case sensitive)
###



ABOUT iMe GLOBAL LIMITED
iMe Global Limited belongs to iMe Entertainment Group. It was established since 2006 and now is the current leading entertainment company in Asia. As a concert promoter and artist management company, iMe has since expanded to 10 countries, organized major events in more than 50 major cities in Asia-Pacific region. iMe has successfully promoted more than 500 various scale of concerts in over 10 countries.

iMe is strong in organizing various concert tours around the Asia region as a show organizer. It has organized and operated over 500 shows, promoting many well-known artistes such as BIGBANG, Andy Lau, Fish Leong, Joker Xue, Dua Lipa, Sensation, GOT7, BTS, WANNA ONE, CNBLUE, G-DRAGON, TAEYANG, VIXX, BLACKPINK, Britney Spears, Ariana Grande, attracting audiences of millions.

Entertainment at Sands China Properties
Sands China Ltd. has a clear vision to establish Macao as Asia's top entertainment destination.

The 15,000-seat Cotai Arena and 1,800-seat Venetian Theatre are the only venues in Asia ranked in Pollstar's Top 100 Worldwide Arena Venues and Pollstar's Top 200 Worldwide Theatre Venues based on ticket sales. Cotai Arena is the top entertainment destination in southern China, hosting the world and region's biggest names in music, sports and awards shows. Superstars frequently choose the venue as the starting point of their Asian tours.

The 1,800-seat, multi-purpose Venetian Theatre is one of the most luxurious entertainment venues in greater China. Featuring ushers in black tie, champagne service, gourmet food and beverage and other unique, premium amenities, it offers an intimate, luxurious and exclusive venue experience. The Venetian Theatre is playing a key role in bringing the best in international and Chinese entertainment to Macao, with a theatre experience like no other in the region.

Sands® Macao's 650-seat Sands Theatre regularly features internationally-renowned singers, performers and artists of the highest calibre. From traditional Chinese-costumed dance to modern performances, everything from Western rock to Cantonese pop is covered.

At The Parisian Macao the 1,200-seat, purpose-built Parisian Theatre offers an elegant experience for world-class entertainment of all kinds, while the latest venue is the state of the art 1,700-seat Sands Cotai Theatre, purpose-built by Sands China Ltd for the Monkey King – China Show from the renowned Beijing Huayan Group, which recently completed a successful two year residency.

Offering world-class diversity and quality, Sands China Ltd.'s next generation of live venues is ushering in a new era of entertainment in Macao.

For information about upcoming shows and events, visit http://en.sandsresortsmacao.com/macau-shows.html and www.sandsmacao.com/entertainment.html