The Londoner Macao Garners Two Five-Star Awards in Forbes Travel Guide 2023
The Londoner Hotel and Londoner Court join the stellar ranks of industry-leading award winners

(Macao, Feb. 16, 2023) – The Londoner® Macao has been honoured by Forbes Travel Guide's 2023 Star Awards, the most prestigious global rating system for luxury hotels, restaurants and spas, achieving Five-Star Ratings for both The Londoner Hotel and Londoner Court in their first year of operation. These coveted accolades once again confirm The Londoner Macao's leading position in curating premium experiences for lifestyle travellers and its pursuit of new heights in the luxury hospitality industry.
Grant Chum, Chief Operating Officer, Sands China Ltd., said: "We are delighted to have received this fantastic recognition for The Londoner Hotel and Londoner Court from Forbes Travel Guide, the gold standard in global luxury hospitality. Our two newly-opened, all-suite hotels within The Londoner Macao exemplify Sands China's commitment to elevating the luxury resort experience through design excellence and bespoke hospitality. Together with the Five-Star Rating awarded to Grand Suites at Four Seasons, these accolades acknowledge the contribution of our team members, who are passionate and dedicated in providing truly memorable experiences to our guests."

The Londoner Hotel: Essence of London Lifestyle
An all-suite tower with approximately 600 suites, The Londoner Hotel features contemporary interpretations of classic British design, with all modern comforts, accented with an exuberant art collection.

On the top two floors of The Londoner Hotel are the Suites by David Beckham. The first celebrity-designed suites in Macao, they reflect the discerning style and sophistication of David Beckham, Sands® Resorts Macao's global ambassador. Through the 'Be My Guest' programme, VIP guests can literally step into the legendary footballer and style icon's luxurious lifestyle and embrace the celebrity experience, including special gifts, welcome amenities, personal shopping service, and Beckham's favourite dishes at an array of signature restaurants.

Outside the suites, guests can relax and recharge at The Residence, an exclusive British-style club with a series of rooms inspired by classic London houses and the homes of British celebrities and famous figures. At The Residence, guests can enjoy a sophisticated and luxurious London lifestyle with exceptional services and premium food and beverage throughout the day.

Londoner Court: The Quintessential Second Home
Londoner Court, a 368-suite-only luxury hotel offering a distinctive expression of British style and hospitality, is the prime address at The Londoner Macao. Guests can enjoy an unparalleled London experience, enhanced by Londoner Court's world-class Butler service, tailored health and wellness programme and gourmet dining.

Londoner Court's Butler programme is led by Director of Butler Services Paul Vincent Benedict Brown, who has enjoyed a glittering service career, working with numerous high-profile VIPs and world-famous celebrities in a senior capacity. Unique experiences are tailor-made for guests around the clock, with attention to every detail, no matter how big or small. In this quintessential second home, guests can leave the routine and stress of daily life behind, relaxing in total comfort and luxury.

In addition, The Grand Suites at Four Seasons, Four Seasons Hotel Macao, The Spa at Four Seasons Hotel Macao, owned and developed by Sands China Ltd., have been awarded Forbes Travel Guide Five-Star designation again this year, and renowned Cantonese restaurant Zi Yat Heen was awarded the Five-Star designation for the first time, demonstrating the exceptional achievements of the company's extensive portfolio of properties. Notably, The Grand Suites at Four Seasons has won the five-star honour for two consecutive years since opening, cementing its status as a leading destination for bespoke service, privacy and luxury accommodation. Achieving quadruple Five-Star awards elevates Four Seasons Hotel Macao alongside a very select group of global luxury hospitality providers.

Forbes Travel Guide is the world-renowned authority on excellence in luxury travel and lifestyle. Its incognito, professional inspectors travel the world to evaluate hotels, restaurants, and spas based on 900 rigorous standards, awarding honours only to properties that excel in all dimensions. Recognition from its annual Star Ratings has become the foremost industry benchmark.
The Londoner Hotel – Louis Suite
British-style exclusive club for The Londoner
Hotel guests – The Residence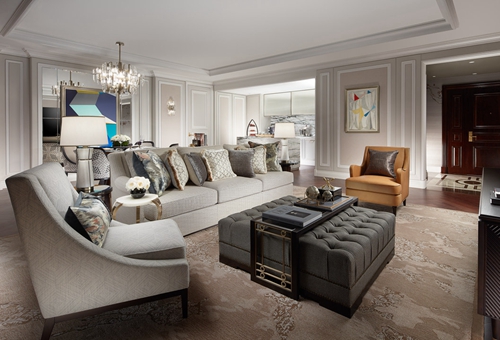 Londoner Court – Mayfair Suite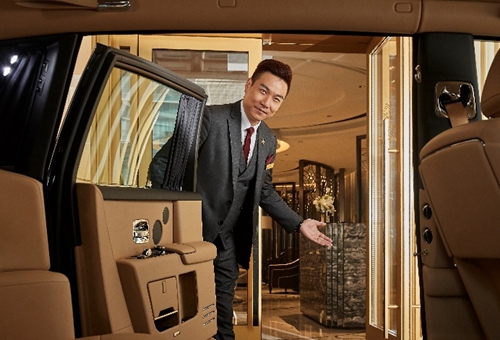 Londoner Court's world – class Butler service
Photo Caption: The Londoner Macao has been honoured by Forbes Travel Guide's 2023 Star Awards, the most prestigious global rating system for luxury hospitality, receiving Five-Star Ratings for both The Londoner Hotel and Londoner Court in their first year of operation.