Sands Resorts Macao Receives "Best Resort in China" Award for Sixth Time at 2023 TTG China Travel Awards
The award is industry confirmation of the quality of the company's products, people and services

(Macao, Aug. 18, 2023) – For the fourth consecutive year, and the sixth time overall, Sands® Resorts Macao has been awarded the Best Resort in China at the 2023 TTG China Travel Awards.

Consisting of three integrated resorts, The Venetian Macao, The Parisian Macao and The Londoner Macao, Sands Resorts Macao continues to stand out from its competitors due to the comprehensive range of outstanding activities, entertainment options and premium facilities available in these interconnected resorts. Sands Resorts Macao's guests can enjoy an extensive itinerary without ever stepping outside, including luxury accommodation, cuisines from around the world at more than 150 restaurants, duty free shopping at approximately 850 shops, and world-class arts, culture and entertainment choices, including the popular immersive and interactive teamLab Super Nature Macao.

Kris Kaminsky, Senior Vice President of Hotel Operations, Sands China Ltd., said, "From the impressive recreations of Europe's most famous landmarks to the quality of service, every touch point at Sands Resorts Macao is steeped in excellence. Therefore, it is such an honour to be recognised and once again be the winner of the prestigious Best Resort in China at the 2023 TTG China Travel Awards, and I would like to thank the readers of TTG for their acknowledgment. Winning this coveted industry award for the sixth time recognises our team members' dedication and professionalism, and motivates us to maintain excellence in all we do."

TTG China Travel Awards was established in 2008 and the esteemed annual event celebrates stellar travel suppliers across airlines, hotels and resorts, serviced residences and travel services segments. Winners are voted by TTG readers, which are comprised of travel consultants, tour operators and destination management companies.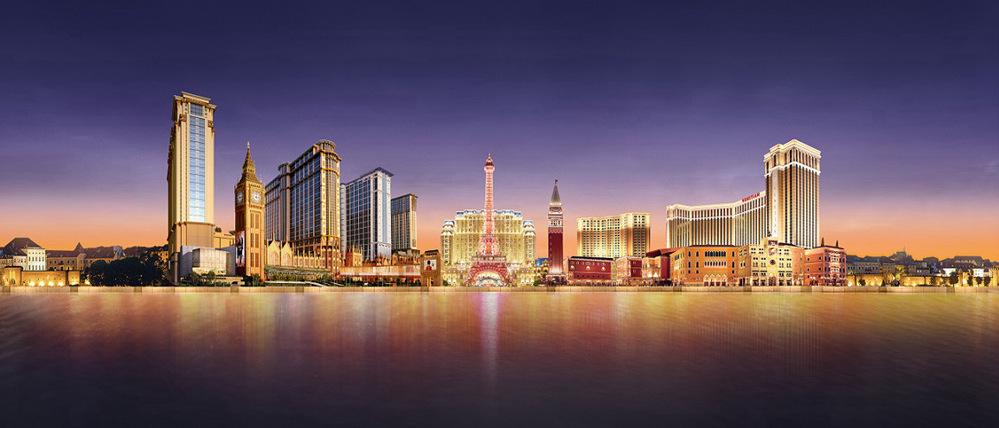 Photo Caption: Sands Resorts Macao has won the Best Resort in China award at the 2023 TTG China Travel Awards for the sixth time.