teamLab SuperNature Macao

teamLab SuperNature, teamLab's new interactive experience in Macao, housed in The Venetian Macao Cotai Expo, boasts 5,000 square metres of labyrinthine floor space. With cavernous ceilings 8 metres high throughout, the space will be transformed by teamLab into an extremely complex, three-dimensional world with varying elevations filled with ever-changing, immersive artworks. The interactive experience is now under construction and is set to open in 2020 and will unveil entirely new pieces.

teamLab SuperNature Macao Launch Postponement Notice
Due to the impact of the recent Coronavirus the teamLab SuperNature launch will be postponed until further notice, with the revised opening date still to be confirmed.
The postponement is part of Sands Resorts Macao and teamLab's precautions to ensure the health and safety of all team members, visitors and guests. We will continue to work closely with local authorities and are actively following guidelines on appropriate preventive measures in response to the situation. Thank you.
Venue

Cotai Expo, The Venetian Macao
Opening Hours

Coming Soon
Show Ticket For One:
Adult - MOP/ HKD238 (13 and over)
Child - MOP/ HKD168 (3-12 years old*)
*under 3 free entry

**Up to 30% off Cotai Water Jet discount with selected event ticket. Please contact our customer service representatives for more details.
**To ensure a successful admission, please purchase the show tickets from authorized channels only. To check the validity of your ticket, click here.
Package Inclusion For One:
Adult Ticket + Round-trip Cotai Water Jet Cotai Class tickets: MOP/HKD358

Child Ticket + Round-trip Cotai Water Jet Cotai Class tickets: MOP/HKD288
teamLab (f. 2001) is an international art collective, an interdisciplinary group of various specialists such as artists, programmers, engineers, CG animators, mathematicians and architects whose collaborative practice seeks to navigate the confluence of art, science, technology, design and the natural world.

teamLab aims to explore a new relationship between humans and nature, and between oneself and the world through art. Digital technology has allowed art to liberate itself from the physical and transcend boundaries. teamLab sees no boundary between humans and nature, and between oneself and the world; one is in the other and the other in one. Everything exists in a long, fragile yet miraculous, borderless continuity of life.

teamLab's works are in the permanent collection of the Art Gallery of New South Wales, Sydney; Art Gallery of South Australia, Adelaide; Asian Art Museum, San Francisco; Asia Society Museum, New York; Borusan Contemporary Art Collection, Istanbul; National Gallery of Victoria, Melbourne; and Amos Rex, Helsinki.



What teamLab calls a "body immersive" interactive experience challenges the conventional notion of the "physical". This new destination at The Venetian Macao will be a world of teamLab artworks that blurs the boundaries between the human body and art. Visitors will immerse themselves in and create an entirely new world together.

People will become entirely immersed with others in the art, unifying with the artworks. As the boundaries between the body and the art become ambiguous, the boundaries between the self, the other, and the world also become continuous, allowing us to explore new relationships that transcend the boundaries between ourselves and the world.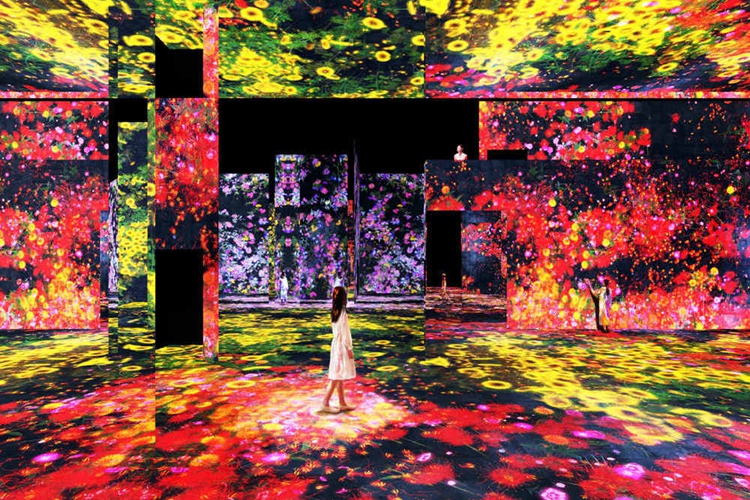 Mountain of Flowers and People: Lost, Immersed and Reborn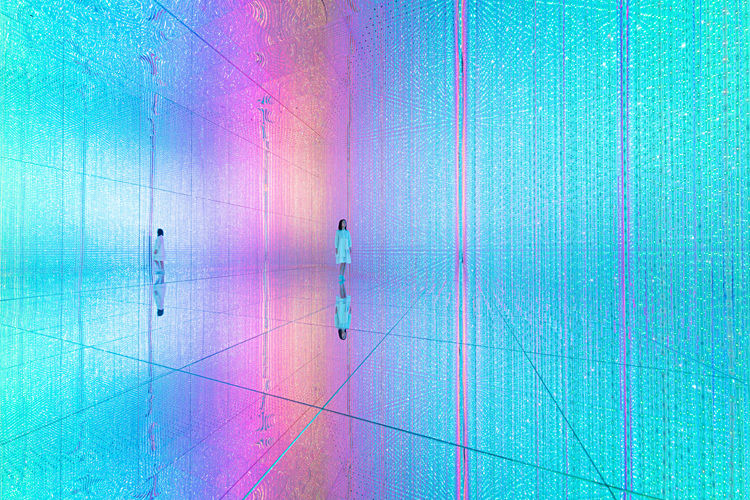 The Infinite Crystal Universe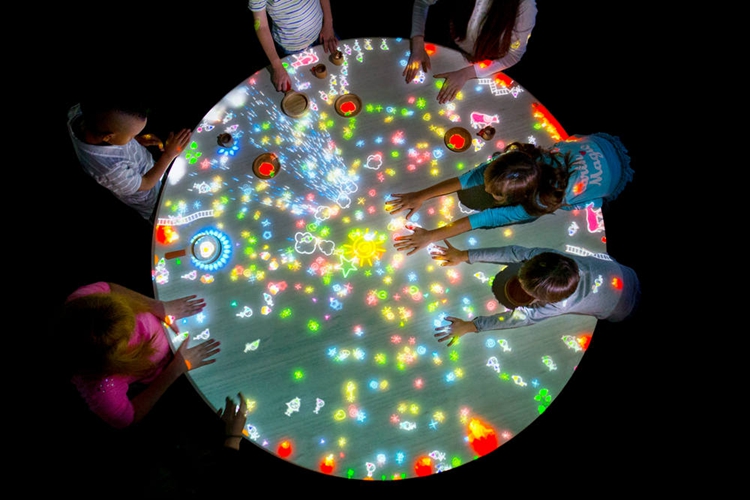 A Table where Little People Live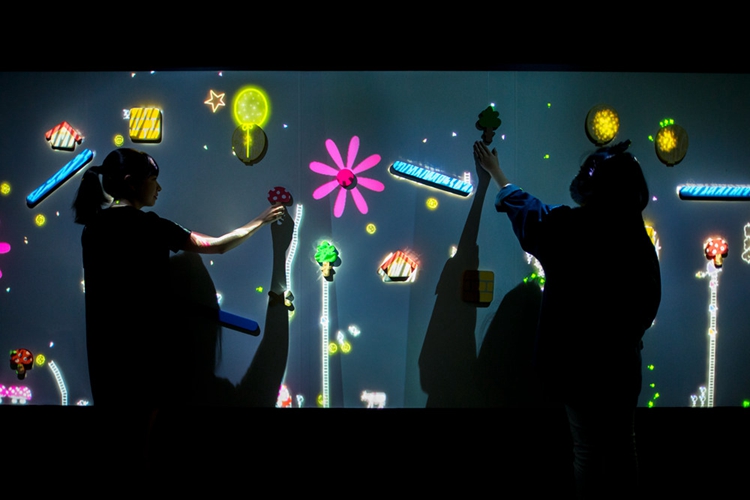 A Musical Wall where Little People Live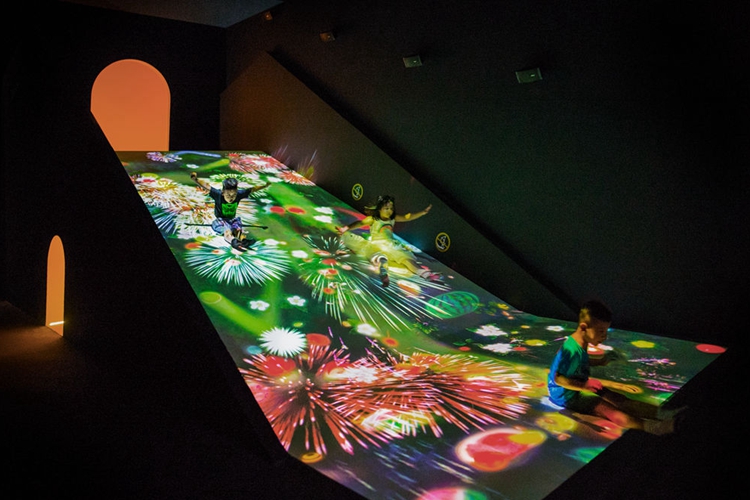 Sliding through the Fruit Field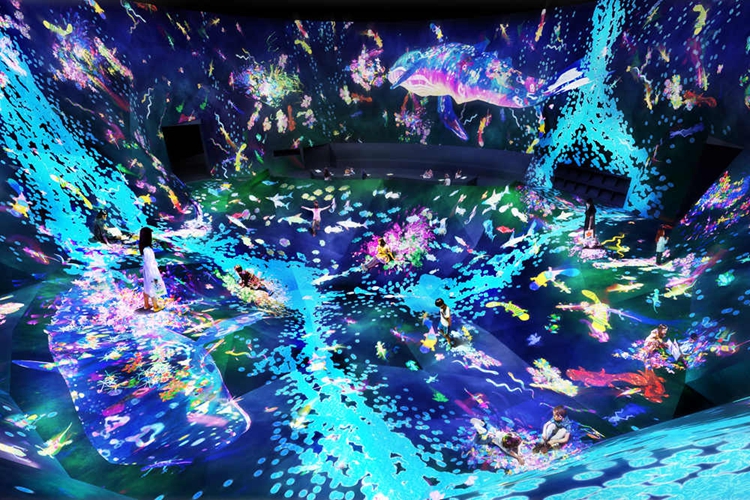 Inverted Globe Graffiti Nature, Red List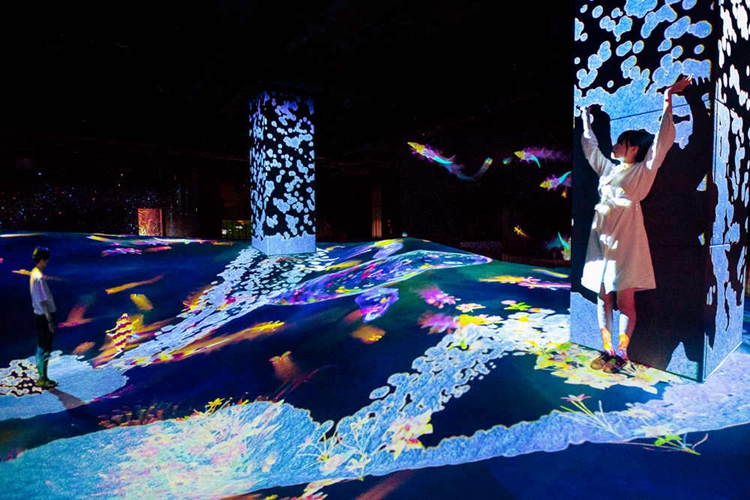 Waterfall Droplets, Little Drops Cause Large Movement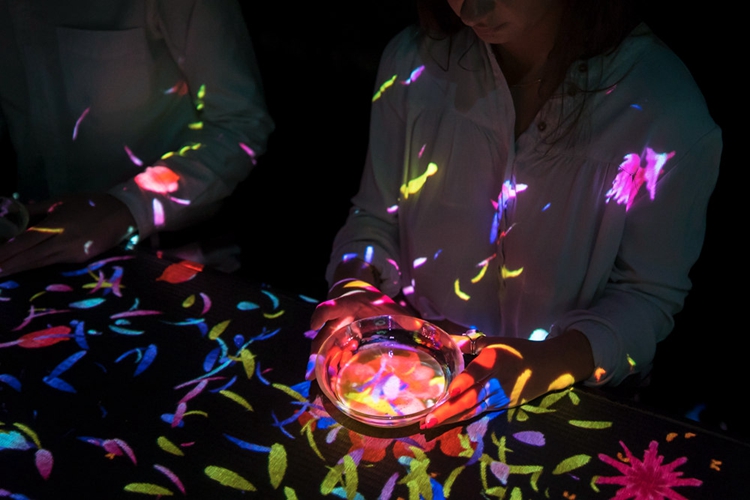 Flowers Bloom in an Infinite Universe inside a Teacup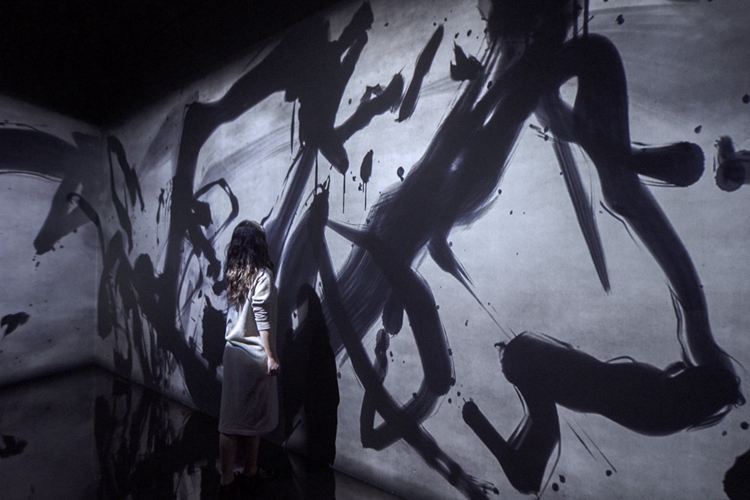 Reversible Rotation - Black in White