The Venetian Macao Awarded 'Best Hotel in Macau' in DestinAsian Readers' Choice Awards 2019
Five Sands Resorts Macao hotels rank in top 10 of
prestigious 'best of' tourism poll
(Macao, Feb. 20, 2019) – The Venetian® Macao has been named 'Best Hotel in Macau' at DestinAsian magazine's 14th Readers' Choice Awards which was held in Singapore recently. The prestigious annual awards are based on DestinAsian's reader nominations across 31 categories including best destinations, airlines, airports and hotels in the Asia-Pacific region.
The results were generated by a poll conducted by the magazine in late 2018, with readers casting their votes for their favourite tourism and hospitality brands. The Venetian Macao was crowned 'Best Hotel in Macau' with Four Seasons Hotel Macao, Sheraton Grand Macao, The St. Regis, Cotai Strip and Conrad Macao also receiving top 10 recognition in the same category.

"Achieving five hotels in the top 10 of the 'Best Hotel in Macau' category, including the number one spot, is hugely encouraging for Sands Resorts Macao," said Mark McWhinnie, Senior Vice President of Resort Operations & Development, Sands China Ltd. "Results based on the experiences of members of the public are highly valued by the hospitality industry, so this makes the result even more meaningful. It validates the hard work and commitment of our team members and further drives us to continue exceeding guest expectation at every level."

The destinations featured in the awards, including Bangkok, Seoul, Singapore and Hong Kong are some of Asia's most popular tourism hotspots, and Macao's inclusion alongside such heavyweights is evidence of its growing recognition as a leading regional destination in its own right.

Established in 2001, DestinAsian is an award-winning travel magazine covering the Asia-Pacific region, distributed in Singapore, Hong Kong, Malaysia, Thailand, the Philippines and the rest of the world.
Sands Resorts Macao offers over 13,000 rooms and suites across seven world-class hotels, including 150 international restaurants, more than 850 duty free shops, luxurious spa facilities and regular concerts and live performances at three theatres and the 15,000-seat Cotai Arena.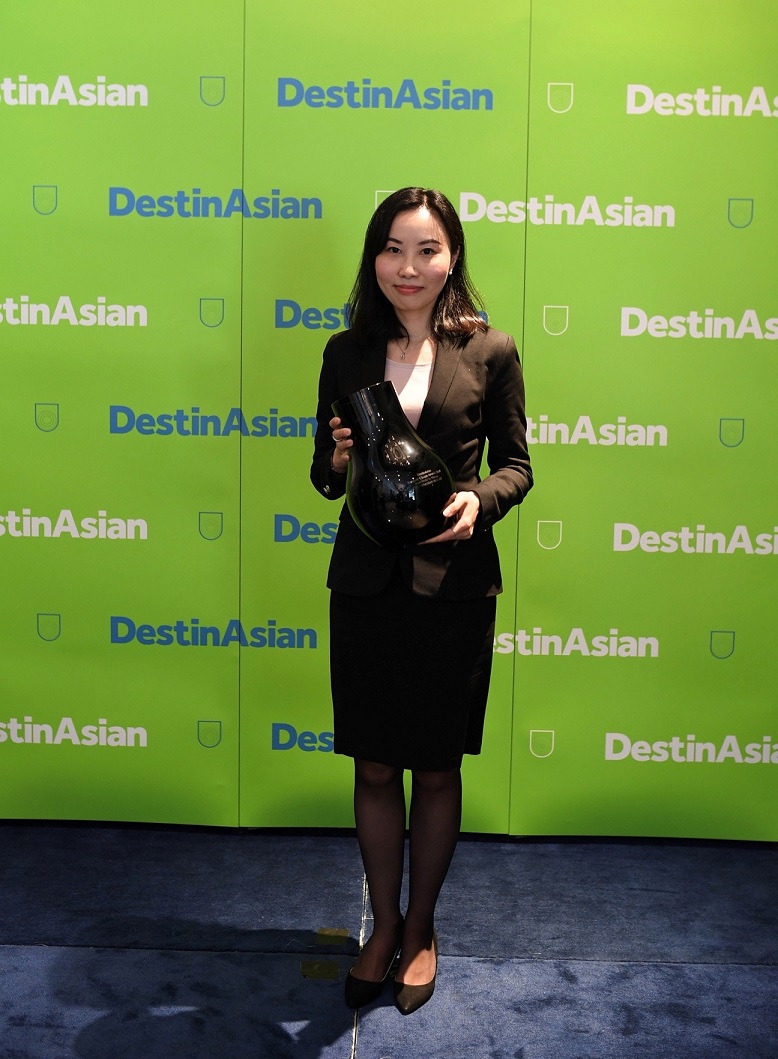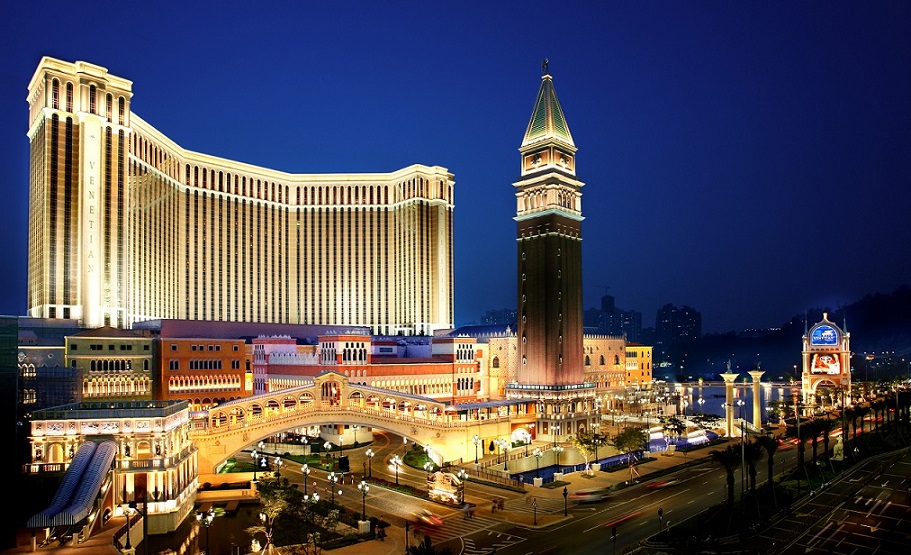 Photo caption: Lily Cheng, Associate Director of Public Relations, Sands China Ltd., receives the Best Hotel in Macau award for The Venetian Macao at the DestinAsian Readers' Choice Awards 2019 ceremony.

###
About Sands Resorts Macao – Sands China's Integrated Resort City
Sands China Ltd. is the leading developer, owner and operator of integrated resorts in Macao. The fittingly named Sands Resorts Macao, situated on reclaimed land between the islands of Coloane and Taipa, is the one destination that provides a stunning array of experiences at the heart of Cotai. Sands Resorts Macao has transformed a day-trip market into an integrated resort city and international hub for business and leisure travellers.

Pulsating with life, both night and day, Sands Resorts Macao features an expansive offering of affordable luxury available nowhere else in Macao. With the opening of The Parisian Macao, it now boasts approximately 13,000 hotel rooms and suites, international superstar live entertainment, duty free shopping with more than 850 retailers offering a huge array of name brands, meeting and exhibition space for Asia's leading conferences and exhibitions, transportation offerings and well over 150 dining options, including Michelin-starred restaurants, bars and lounges. Sands Resorts Macao is a must-go destination providing every guest with an unforgettable experience and unparalleled excitement.
Comprised of The Venetian® Macao; The Plaza™ Macao, featuring the Four Seasons Hotel Macao; and Sands® Cotai Central, including the world's largest Conrad, Sheraton, and St. Regis hotels as well as the Holiday Inn, Sands Resorts Macao is where Asia's ultimate destination is within reach. And now the crowning achievement of Sheldon G. Adelson's vision of the Cotai Strip – The Parisian Macao. For more information, please visit ParisianMacao.com.

For more information about Sands Resorts Cotai Strip Macao, please visit https://en.sandsresortsmacao.com.

About The Venetian® Macao
Opened in 2007, The Venetian® Macao is Macao's first integrated resort featuring stunning replicas of the famous canals and architectural icons of Venice, Italy. The Venetian Macao features 3,000 suites, 1.2 million square feet (111,000 square metres) of convention and meeting facilities as well as a 15,000-seat Cotai Arena designed for world-class sports events and electrifying entertainment. The Venetian Macao is also home to the unique, 1,800-seat luxury Venetian Theatre, hosting the best in international and Chinese entertainment; more than 30 renowned restaurants; the incredibly fun QUBE indoor playground and more than 350 retailers at Shoppes at Venetian. Outdoor recreation areas include swimming pools and cabanas and a mini-golf course.

For more information, please visit https://www.venetianmacao.com.