Sands China's Responsible Gaming Ambassadors Continue Efforts
Advanced training programme raises team members' RG awareness and skills

(Macao, May 2, 2019) – As Macao's leading developer of integrated resorts, Sands China Ltd. maintains a continuous focus on contributing to the local community and making it a better place to live through initiatives like Sands Cares and Project Protect, which promote a strong quality of life and foster a positive environment.

Through its Responsible Gaming Ambassador advanced training programme, Sands China is dedicated to educating its team members on how to create a positive environment at all its properties. Launched in 2013, the training programme is the first of its kind, and is the only one in Macao done in coordination with the University of Nevada, Las Vegas (UNLV).

"Each year, we bring out several experts to work alongside Macao-based experts to produce Sands China's Responsible Gaming Ambassador programme," said Professor Bo J. Bernhard, executive director of the UNLV International Gaming Institute. "This is a 'best-in-class' programme globally. Unlike many programmes that simply use online or trainer-based programmes, we bring in the leading experts from around the world to have an honest, scientific conversation about gambling problems -- and how to identify patterns that might indicate a customer has a problem.

What is most rewarding to me each year is hearing the stories of past graduates, who now have experiences that they wish to share about helping a customer in the manner they were trained to do."

The elite training programme utilises both international and local knowledge, with Bernhard sharing his academic insights and experience from the United States with team members in Macao. And senior counsellors from the Sheng Kung Hui Gambling Counseling and Family Wellness Centre enhance team members' practical responsible gaming knowledge and skills in areas such as crisis management and intervention.

Lee Kwok Hoo, service director of the Sheng Kung Hui Macau Social Services Coordination Office, said: "It has been a great experience working with Sands China all these years, and it's a pleasure to collaborate on responsible gaming initiatives like the Responsible Gaming Ambassador programme. It's a great example of bringing together expertise from East and West, something Macao has a long history of doing."

Sands China has offered the advanced training every year since 2013, supplementing the company-wide responsible gaming training received by each of Sands China's more than 28,000 team members.

The company currently has nearly 530 Responsible Gaming Ambassadors, with their training collectively comprising over 3,200 hours of instruction. The next round of training is scheduled for September 24-25.

"Sands China Ltd. takes responsible gaming education very seriously," said Winnie Wong, chief responsible gaming officer and vice president of special gaming projects. "With this advanced Responsible Gaming Ambassador training, our team members can play a vital role in helping spot the signs of problem gambling. Through the programme's practical approach, team members learn how to best utilise the knowledge and skills gained to help minimise the social impact of problem gambling and reach out to those who might need assistance."

Besides having in-house Responsible Gaming Ambassadors available, the company is planning to send them on outreach visits to local universities to help educate students on the importance of responsible gaming.

Sands China remains committed to the personal well-being of its guests and recognises the importance of responsible gaming to the Macao community. Sands China was the first gaming operator in Macao to launch a self-exclusion programme in 2004, and was a pioneer in including responsible gaming training in its company-wide team member orientation programme. Sands China established its comprehensive responsible gaming programme in 2007, with the goals of contributing to the continuous development of the Macao community, bearing corporate responsibility in addressing social issues and developing an environment and a culture of responsible gaming in Macao.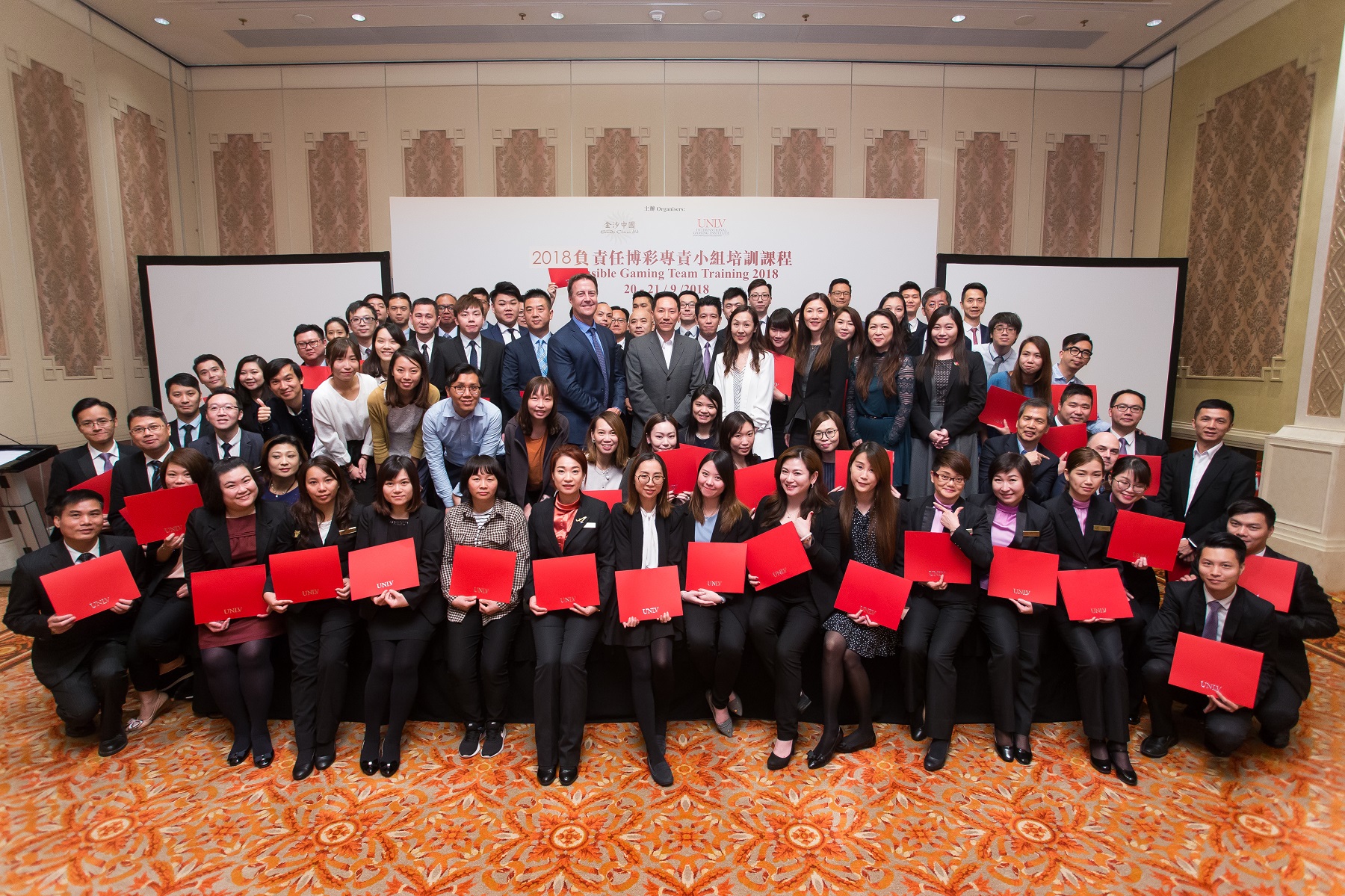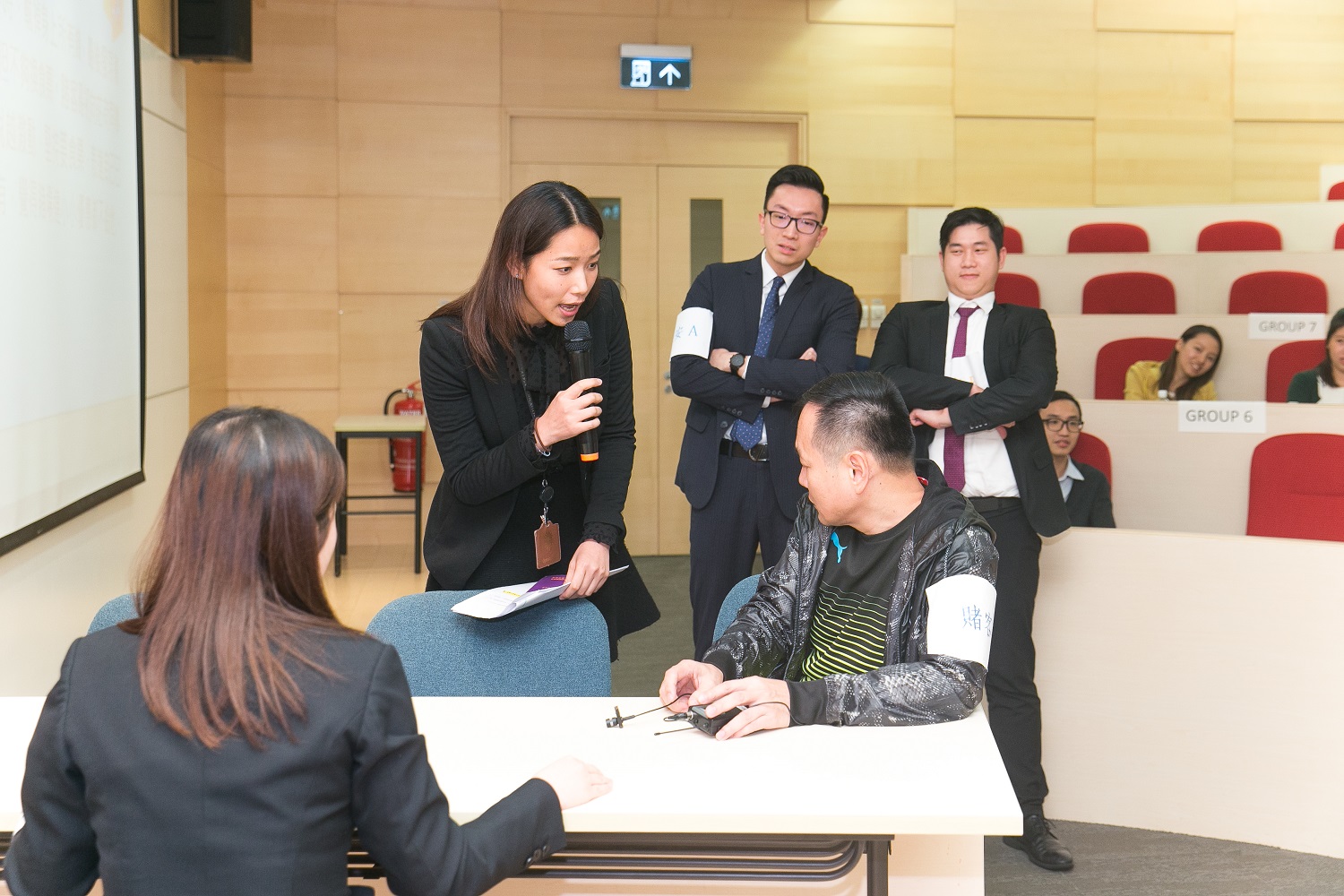 Photo caption: Launched in 2013, the Responsible Gaming Ambassador advanced training programme is the first of its kind, and is the only one in Macao done in coordination with the University of Nevada, Las Vegas (UNLV).
###



About Sands China Ltd.
Sands China Ltd. (HKEx: 1928, Sands China or the Company) is a Cayman Islands registered company and is listed on The Stock Exchange of Hong Kong Limited. Sands China is the largest operator of integrated resorts in Macao. The Company's Cotai Strip portfolio is comprised of The Venetian® Macao, The Plaza® Macao, Sands® Cotai Central and The Parisian Macao. The Company also owns and operates Sands® Macao on the Macao peninsula. The Company's integrated resorts contain a diversified mix of leisure and business attractions and transportation operations, including large meeting and convention facilities; a wide range of restaurants; shopping malls; world-class entertainment at the Cotai Arena, The Venetian Theatre, The Parisian Theatre and the Sands Cotai Theatre; and a high-speed Cotai Water Jet ferry service between Hong Kong and Macao. The Company's Cotai Strip portfolio has the goal of contributing to Macao's transformation into a world centre of tourism and leisure. Sands China is a subsidiary of global resort developer Las Vegas Sands Corp. (NYSE: LVS).

For more information, please visit www.sandschina.com.