Sands Resorts Macao Hosts Themed Asia-Wide Roadshow in Hong Kong
Events in 19 cities highlight integratedresorts' superb hotel offerings, MICE, entertainment and dining

(Hong Kong, May 10, 2019) – Sands Resorts Macao hosted a VIP lunch in Hong Kong on May 8 as part of an international roadshow series taking place in 19 cities. The events aim to introduce the leading integrated resorts' latest offerings to meetings and events partners, while further reinforcing business relationships in these key markets and acknowledging their continued support.

The 'Make Your Mark' theme represents how Sands Resorts Macao is constantly looking to innovate and create opportunities while leaving a lasting positive impression of its latest hotel, entertainment, dining, retail and meetings offerings. It also underlines how its industry partners can forge closer and more successful relationships with the integrated resorts.

The six-month roadshow series is an annual event that incorporates gala dinners, VIP lunches and product seminars in cities including Beijing, Shanghai, Guangzhou, Hangzhou, Ningbo, Xiamen, Tianjin, Changsha, Chongqing, Nanning, Seoul, Hong Kong, Osaka, Tokyo, Taipei, Kaohsiung, Singapore, Delhi and Mumbai.

During the lunch, guests were wowed by a superb opera performance by three members of Sands Resorts Macao's in-house entertainment team. The talented trio sang a medley of renowned arias over a 15-minute performance.

For more information please visit https://en.sandsresortsmacao.com/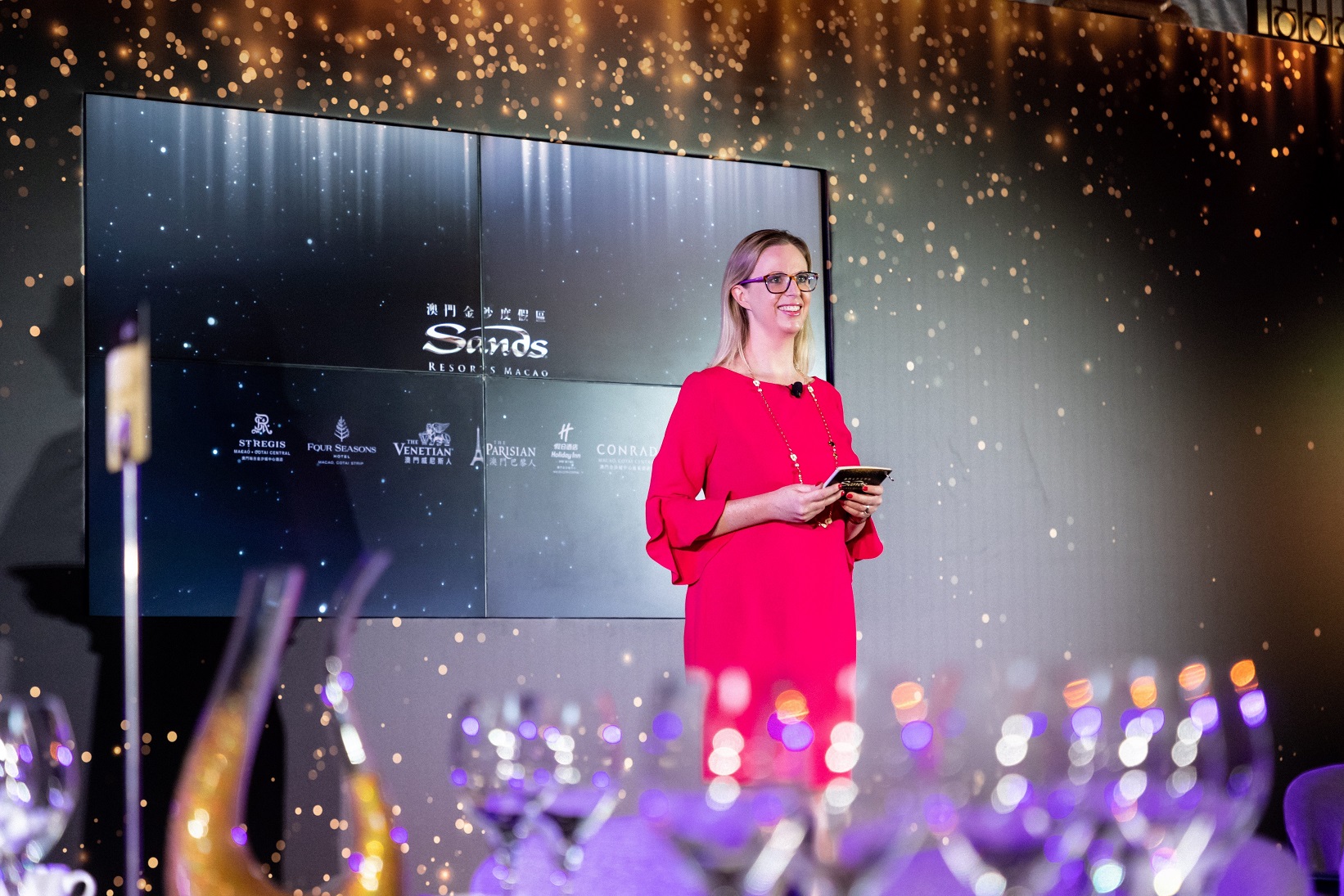 Photo Caption: Stephanie Tanpure, Vice President of Sales, Sands China Ltd., introduced the integrated resorts' latest offerings to meetings and events partners at the lunch event in Hong Kong.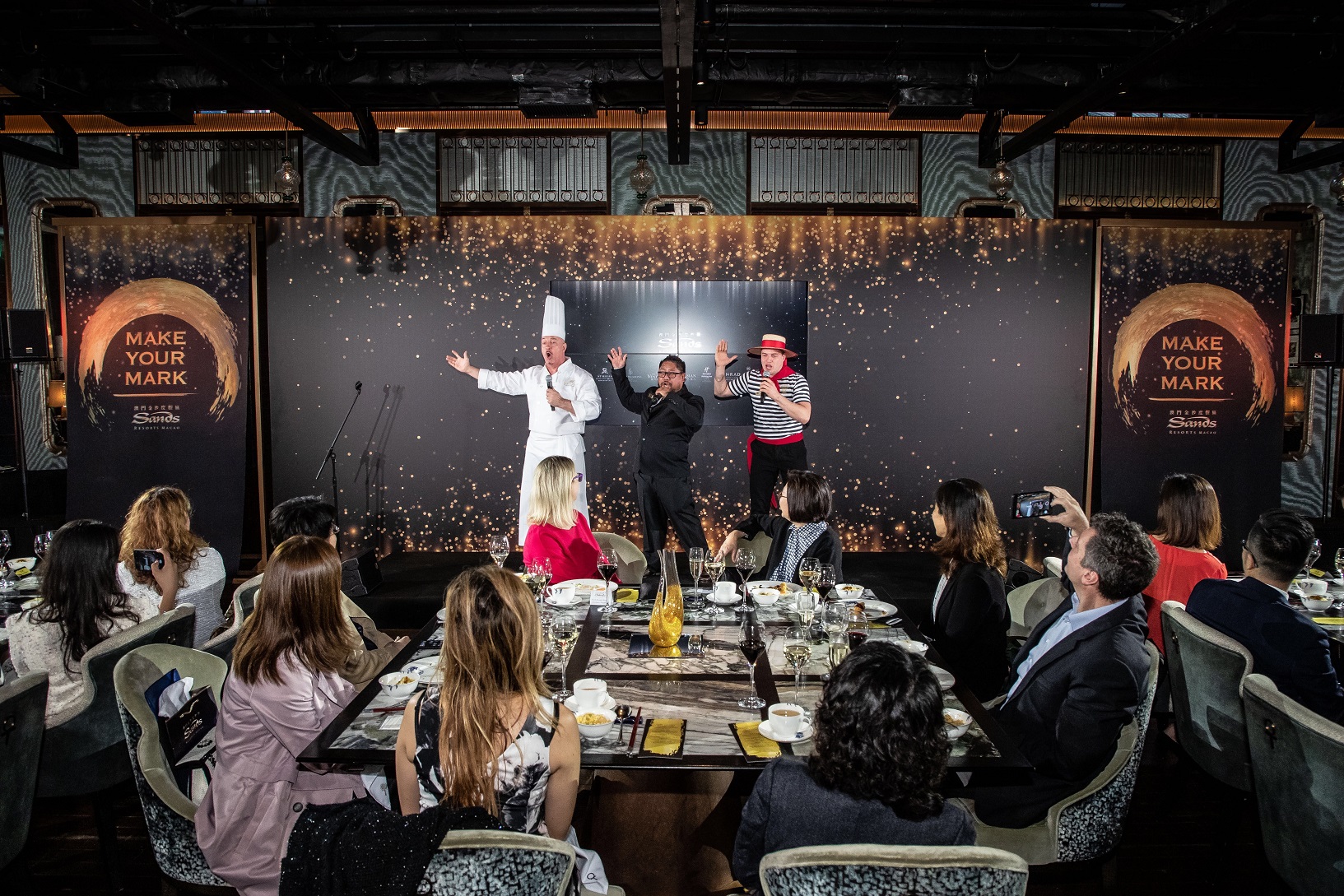 Photo Caption: Guests were wowed by a superb opera performance from three members of Sands Resorts Macao's in-house entertainment team.
###



About Sands Resorts Macao – Sands China's Integrated Resort City
Sands China Ltd. is the leading developer, owner and operator of integrated resorts in Macao. The fittingly named Sands Resorts Macao, situated on reclaimed land between the islands of Coloane and Taipa, is the one destination that provides a stunning array of experiences at the heart of Cotai. Sands Resorts Macao has transformed a day-trip market into an integrated resort city and international hub for business and leisure travellers.

Pulsating with life, both night and day, Sands Resorts Macao features an expansive offering of affordable luxury available nowhere else in Macao. With the opening of The Parisian Macao, it now boasts approximately 12,500 hotel rooms and suites, international superstar live entertainment, duty free shopping with approximately 850 retailers offering a huge array of name brands, meeting and exhibition space for Asia's leading conferences and exhibitions, transportation offerings and well over 150 dining options, including Michelin-starred restaurants, bars and lounges. Sands Resorts Macao is a must-go destination providing every guest with an unforgettable experience and unparalleled excitement.

Comprised of The Venetian® Macao; The Plaza™ Macao, featuring the Four Seasons Hotel Macao; and Sands® Cotai Central, including the world's largest Conrad, Sheraton, and St. Regis hotels as well as the Holiday Inn, Sands Resorts Macao is where Asia's ultimate destination is within reach. And now the crowning achievement of Sheldon G. Adelson's vision of the Cotai Strip – The Parisian Macao. For more information, please visit ParisianMacao.com.

About Sands® Macao
Opened in 2004, Sands® Macao is a world class hotel and entertainment complex with 289 luxury suites. Its stunning gold glass exterior houses a wide range of diversions including speciality restaurants, a heated outdoor swimming pool, deluxe spa and salon, conference and banquet facilities and unrivalled gaming excitement and live entertainment. It is also home to the Paiza Club: an invitation-only international VIP club with 51 premium suites with size, opulence and grandeur that rivals the best the world has to offer.

As the first hotel and entertainment complex in Macao owned and operated by an international operator, Sands Macao quickly set the benchmark for future developments in Macao.

For more information, please visit www.sandsmacao.com.