Sands China Supports Govt's Responsible Gambling Promotions 2019
(Macao, Jan. 5, 2020) – Sands China Ltd. has been undertaking several initiatives in support of Responsible Gambling Promotions 2019, the annual campaign organised by the MSAR Social Welfare Bureau, the MSAR Gaming Inspection and Coordination Bureau (DICJ), and the University of Macau's Institute for the Study of Commercial Gaming.

Sands China commenced its Responsible Gaming 2019 activities in August, with the company's internal campaign wrapping up in November. The promotion is aimed at encouraging responsible gaming behaviour and increasing team members' awareness of problem gambling.

"Responsible gaming continues to be one of our most important corporate strategic actions," said Dr. Wilfred Wong, president of Sands China Ltd. "As Macao has grown and thrived over the last 20 years, it has remained essential for gaming operators to safeguard the wellbeing of Macao's locals and visitors by promoting responsible gaming. Sands China is proud of the dedicated efforts of our team members in helping us carry out our corporate social responsibility in this area, and we are very pleased to continue supporting the government's responsible gaming initiatives each year."

Additionally, the Sheng Kung Hui Macau Social Services Coordination Office, YMCA Macau, the Macao Association for Juvenile Volunteers (AJVM) and the Gaming Employees' Home (GEH) held roadshows at various times between August and November 2019 at Sands® Macao, The Venetian® Macao, Sands® Cotai Central and The Parisian Macao. The roadshows helped team members learn more about the local organisations' responsible gaming services, including Sheng Kung Hui's 24-hour gambling counselling hotline and its online gambling counselling services. The GEH booth promoted the benefits of the voluntary Casino Entry Ban and the organisation's related responsible gaming services.

These roadshows seek to increase awareness among team members of responsible gaming and to encourage those dealing with gambling disorders to seek help as soon as possible. Responsible-gaming-related games and activities were also part of the roadshows, which reached a total of nearly 10,000 team members in total.

Sands China is also setting up Responsible Gaming Ambassador Walls at Sands Macao, The Venetian Macao, The Londoner Macao and The Parisian Macao in December in recognition of the company's Responsible Gaming Ambassadors, including its latest batch of more than 120 team members, bringing the total number of Responsible Gaming Ambassadors to nearly 650. Team members become ambassadors by completing an advanced training course to enhance their knowledge of problem gambling and awareness of the importance of responsible gaming, equipping them with the tools to more effectively support the company's and the community's responsible gaming efforts.

Sands China Ltd. has offered the Responsible Gaming Ambassador advanced training for seven straight years, supplementing the company-wide responsible gaming training delivered to each of Sands China's more than 29,000 team members. The elite programme is the only one in Macao done in coordination with the University of Nevada, Las Vegas (UNLV). In addition, the company has conducted monthly responsible gaming trainings in order to educate team members to avoid gambling risk, develop positive money management habits, and provide assistance customers in need.

And in May, September and November, Sands China's Responsible Gaming Ambassadors took part in responsible gaming promotional activities organised by the Sheng Kung Hui Macau Social Coordination Services Office at three higher education institutes, including The University of Saint Joseph and Macao Polytechnic Institute. Activities included students experiencing a 180-degree virtual reality movie on gambling disorders followed by group discussion on the harmful effects of problem gaming.

Sands China also donated a total of MOP 550,500 to three local responsible gaming centres in December to support their responsible gaming efforts: YMCA Macau, the Sheng Kung Hui Macau Social Services Coordination Office, and the Macau Industrial Evangelistic Fellowship. The donations have been an annual practice since 2008.

Sands China remains committed to the well-being of its guests and recognises the importance of responsible gaming to the Macao community. Sands China was the first gaming operator in Macao to launch a self-exclusion programme in 2004, and was a pioneer in including responsible gaming training in its company-wide team member orientation programme. Sands China established its comprehensive responsible gaming programme in 2007, with the goals of contributing to the continuous development of the Macao community, bearing corporate responsibility in addressing social issues and developing an environment and a culture of responsible gaming in Macao.

Photo caption: Sands China Ltd. presents ceremonial cheques totalling MOP 550,500 to three local responsible gaming centres Dec. 13, 2019 in support of their responsible gaming efforts, as part of the company's Responsible Gaming 2019 activities.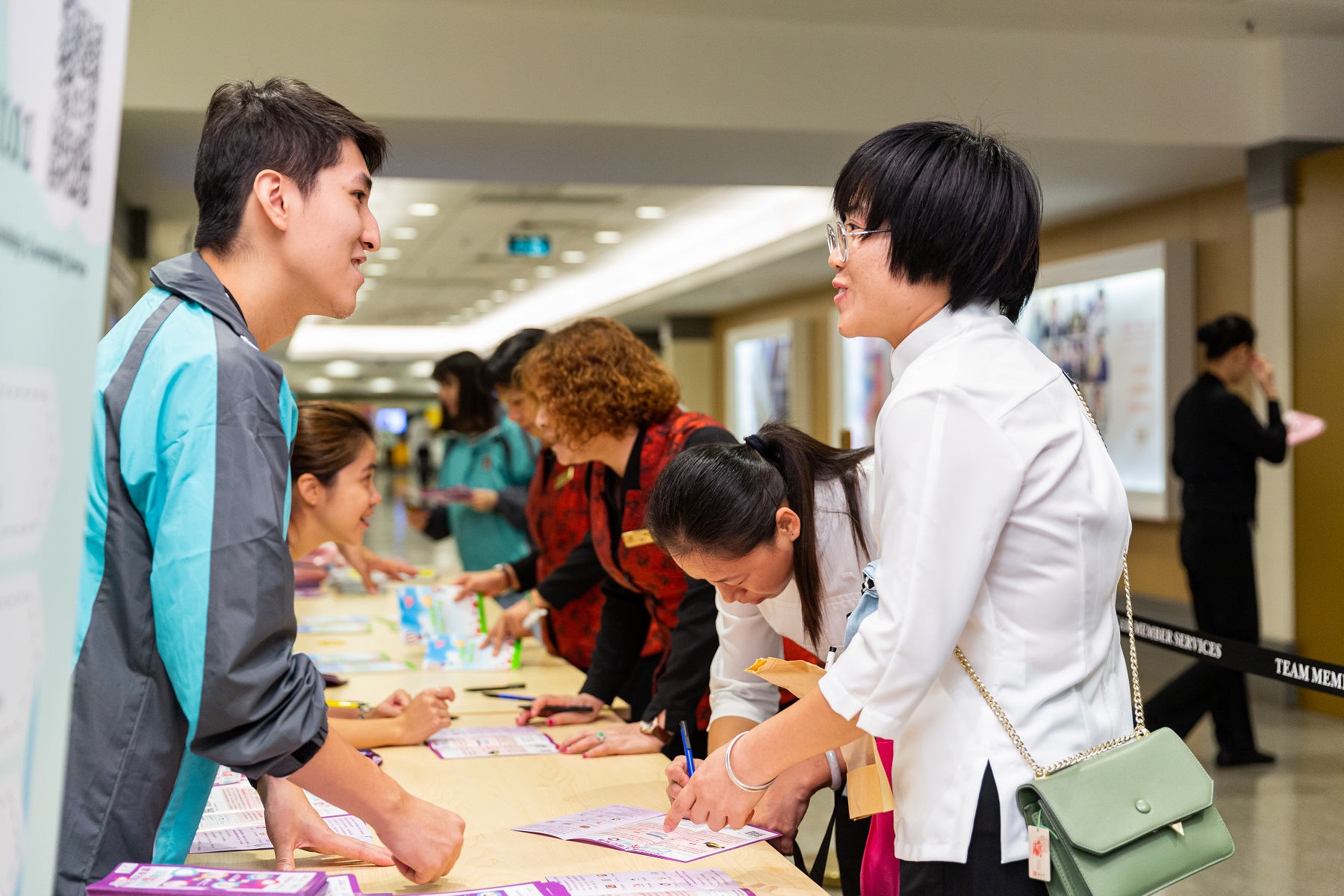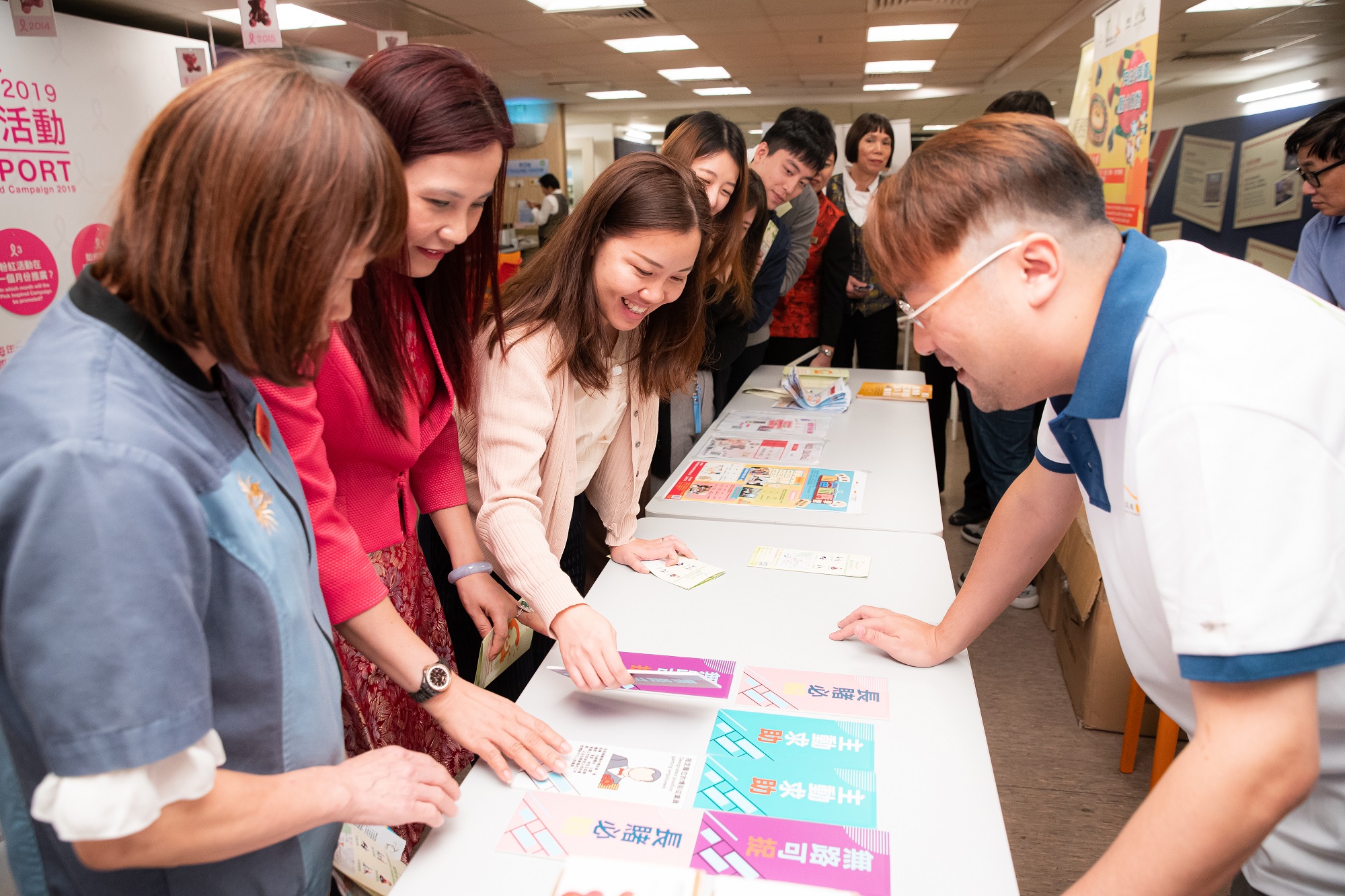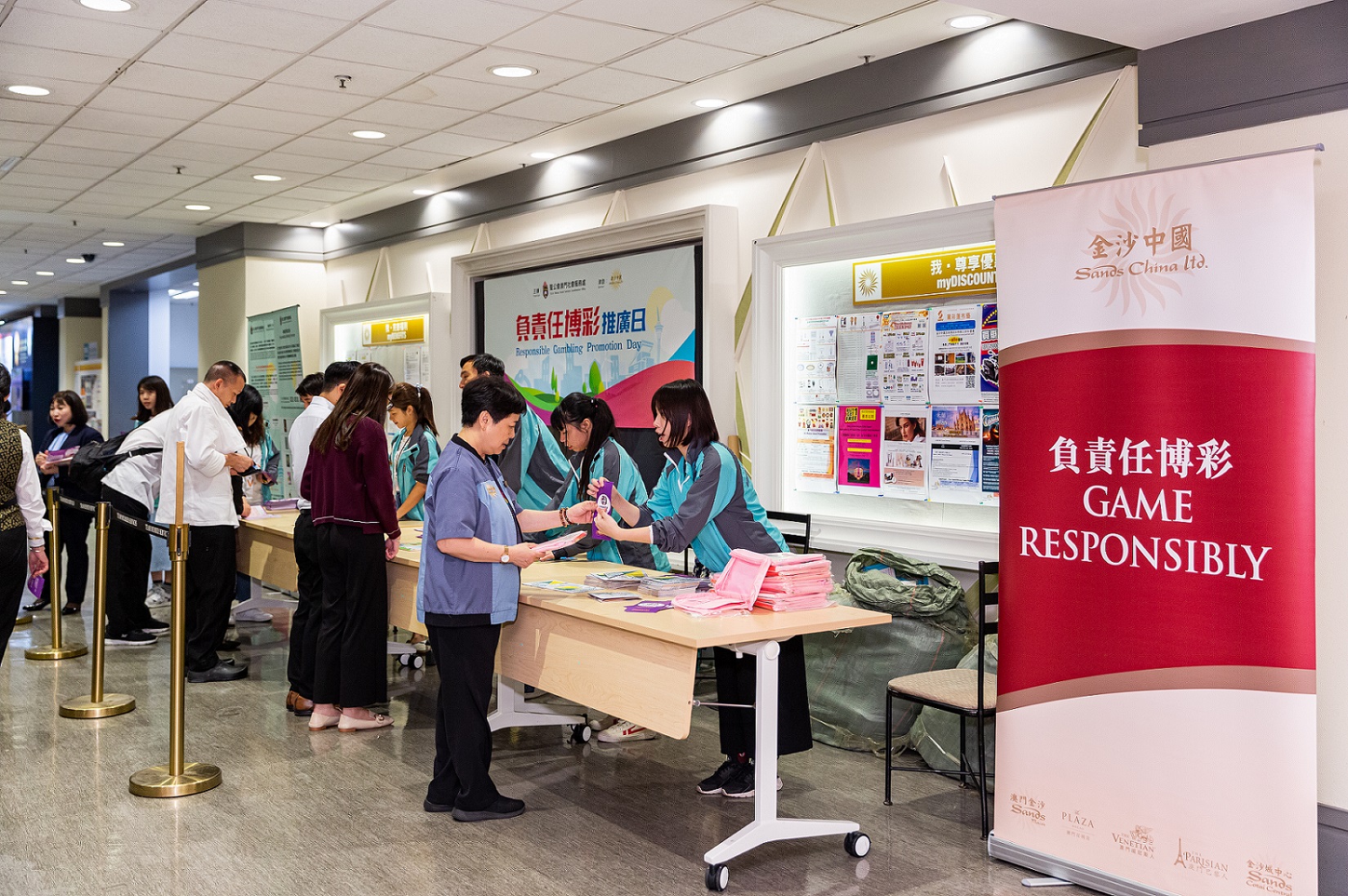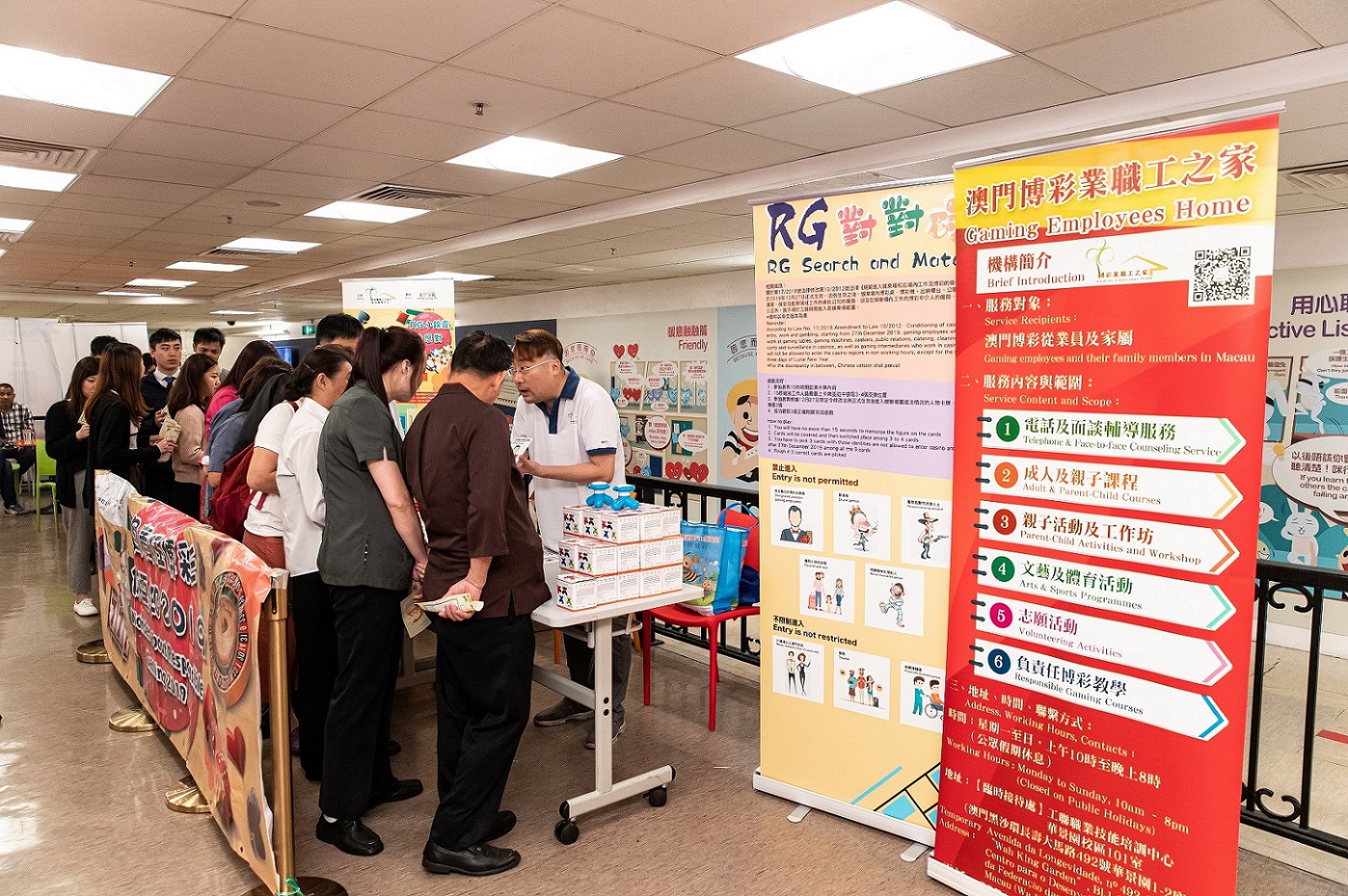 Photo caption: Sands China team members visit responsible gaming roadshows between September and October held by Sheng Kung Hui Macau Social Services Coordination Office at The Venetian Macao (left) and by Gaming Employees' Home at The Londoner Macao (right). The activities are part of Sands China's support of the Macao SAR government's Responsible Gambling Promotions 2019 initiative.