Sands China Receives Second Batch of Goods Purchased from Guizhou's Congjiang County
Part of the company's poverty relief efforts in Guizhou


(Macao, Nov. 26, 2018) – Sands China Ltd. received its second batch of products from Guizhou's Congjiang County Nov. 26 at The Venetian® Macao's loading bay. Sands China was the first integrated tourism and leisure enterprise in Macao to purchase goods from the county, and with this shipment is now the first to purchase its fresh produce as well.

Sands China's procurement efforts with Congjiang aim to support the impoverished county, in response to the Macao SAR government's call for targeted poverty alleviation in mainland China.

Initiated by the Macao Trade and Investment Promotion Institute (IPIM), the procurement drive seeks to strengthen cooperation between enterprises in Congjiang County and Macao, and to support mainland China's nationwide poverty alleviation work.

This latest shipment comprised 5,000 kilograms of mandarin oranges, 300 boxes of chili sauce and 600 boxes of bottled water. The goods were purchased from Congjiang through local Macao SME suppliers Produtos Alimentares de Restauracao Man Seng Limitada and Tak Seng Hang. Sands China will continue to explore and expand the range of agricultural products purchased from Congjiang in the future.

"We were very pleased with the quality of the goods from our first purchase, and are pleased to continue procuring from Congjiang County," said Dr. Wilfred Wong, president of Sands China Ltd. "By taking the lead in supporting the government's procurement drive from Congjiang, we hope to contribute to the development of the county and we look forward to continuing our support. Our thanks go to the Liaison Office of the Central People's Government in the Macao SAR and the Macao Trade and Investment Promotion Institute for their support and leadership."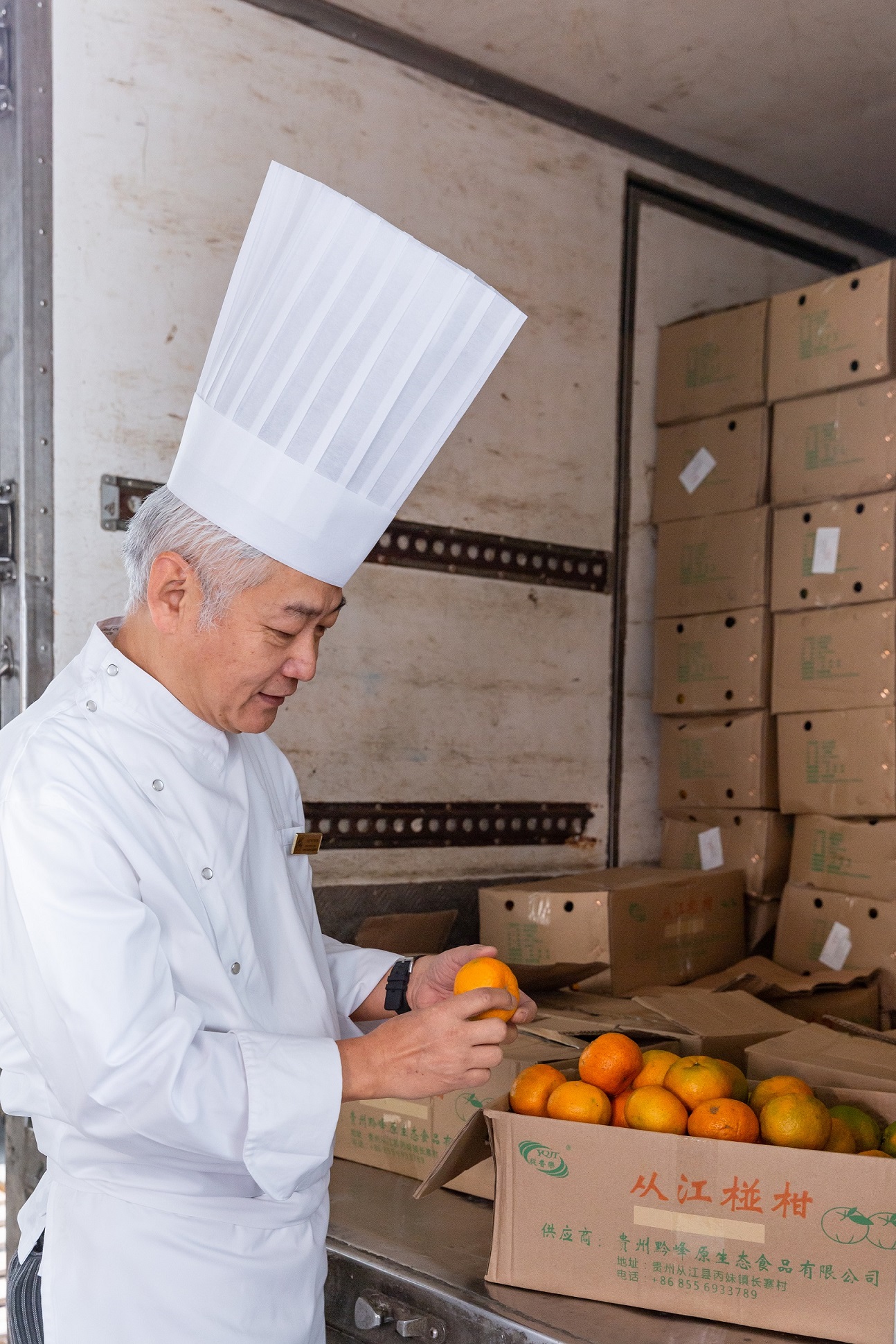 Photo caption: Sands China Ltd. receives its second batch of goods Nov. 26 at The Venetian Macao's loading bay from Guizhou's Congjiang County. The new purchase is the first from a Macao integrated resort operator to include fresh produce from the impoverished county, in support of the Macao SAR government's call for targeted poverty alleviation in mainland China.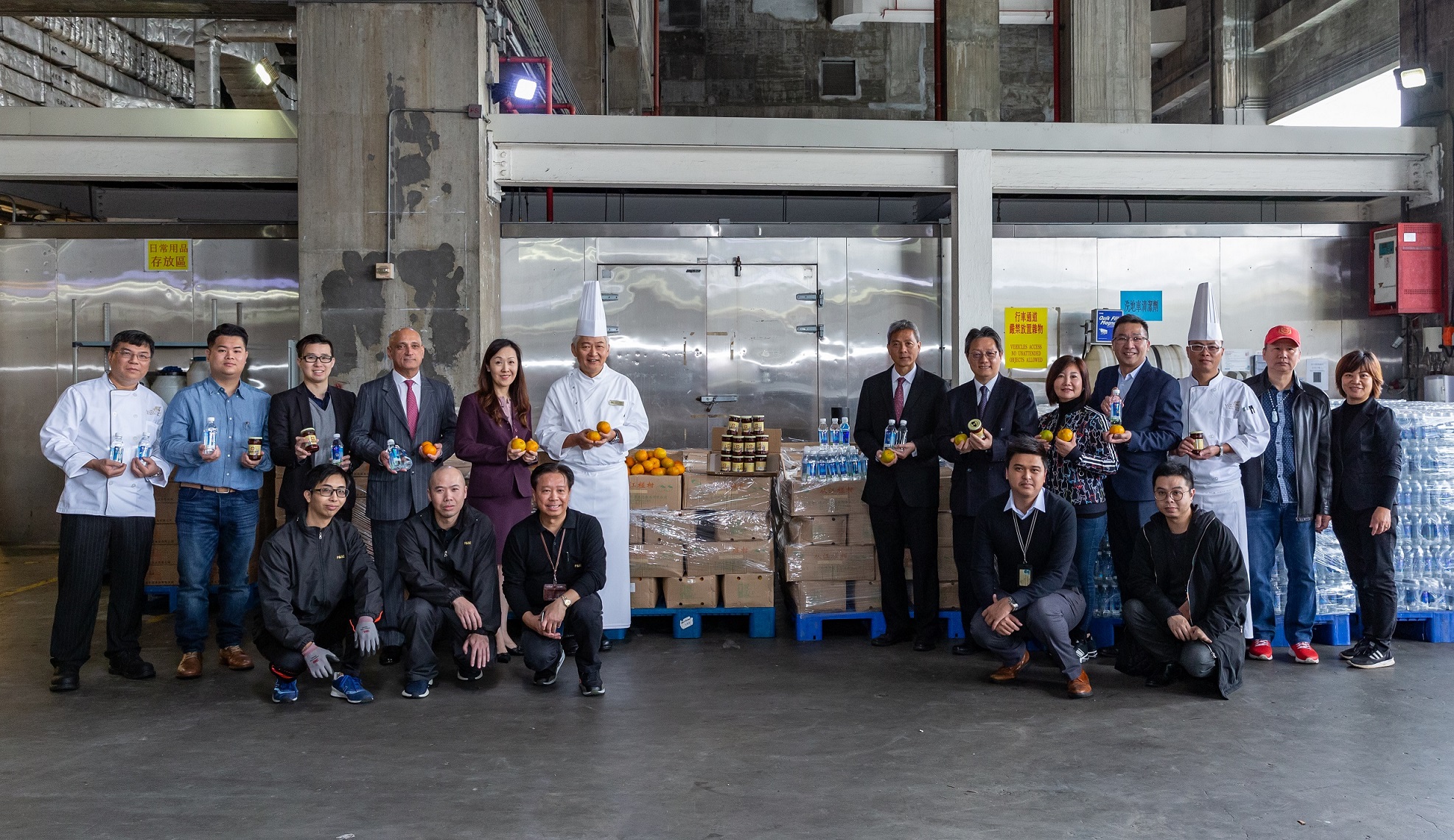 Photo caption: Representatives from Sands China Ltd. and local suppliers present at The Venetian Macao's loading bay Nov. 26 to receive Sands China's second batch of goods purchased from Congjiang County.
About Sands China Ltd.

Sands China Ltd. (HKEx: 1928, Sands China or the Company) is a Cayman Islands registered company and is listed on The Stock Exchange of Hong Kong Limited. Sands China is the largest operator of integrated resorts in Macao. The Company's Cotai Strip portfolio is comprised of The Venetian® Macao, The Plaza® Macao, Sands® Cotai Central and The Parisian Macao. The Company also owns and operates Sands® Macao on the Macao peninsula. The Company's integrated resorts contain a diversified mix of leisure and business attractions and transportation operations, including large meeting and convention facilities; a wide range of restaurants; shopping malls; world-class entertainment at the Cotai Arena, The Venetian Theatre, The Parisian Theatre and the Sands Cotai Theatre; and a high-speed Cotai Water Jet ferry service between Hong Kong and Macao. The Company's Cotai Strip portfolio has the goal of contributing to Macao's transformation into a world centre of tourism and leisure. Sands China is a subsidiary of global resort developer Las Vegas Sands Corp. (NYSE: LVS).

For more information, please visit http://www.sandschina.com。