Sands Resorts Macao Launches Comprehensive 'Sands SafeStay' Initiative Throughout Properties to Combat COVID-19
Stringent health and safety protocols focusing on sanitisation, prevention and contactless services protect integrated resorts' guests and staff


(Macao, May. 8, 2020) – Sands Resorts Macao has launched Sands SafeStay, a comprehensive programme of cleanliness and disinfection measures that ensure the safety of guests throughout its integrated resorts from arrival in Macao through to check-in and check-out and departure, combatting the risk of the COVID-19 virus.

The Sands SafeStay initiative includes hundreds of individual measures to keep guests and staff safe and ensure their peace of mind while visiting, staying and working at The Venetian® Macao, The Parisian Macao, Sands® Cotai Central and Sands® Macao. The strategy focuses on three key areas ‐ sanitisation, prevention and contactless services, with protocols going far beyond the already rigorous hygiene programme in place. Working with the Macao government and Macao Health Bureau, and following World Health Organization guidelines, a comprehensive raft of precautions have been implemented.

360-degree Sanitisation Approach to a Safe Stay
Sanitisation and additional cleaning play a key role in battling infection risk. Sands Resorts Macao uses hospital grade disinfectant from Ecolab and Diversey and adopts a 360-degree approach to sanitisation in public spaces and communal areas, restrooms, meeting and convention spaces, casinos, restaurants, bars, shopping malls and recreational facilities. Dedicated teams have been established to increase the frequency of cleaning and disinfecting, with each following guidelines that meet or exceed local authority recommendations.

A major focus is hotel guest rooms, where stringent cleaning and disinfecting protocols have been radically upgraded. This includes the sterilisation of key cards for around 12,500 hotel rooms prior to check-in.

Prevention Offers Peace of Mind
Sands Resorts Macao puts health and safety at the forefront. Preventive measures are in place and being enhanced to provide peace of mind to customers and team members. Social distancing remains one of the main pillars of the preventive effort, with guests required to stay at least a metre from others while in queues, using elevators and moving around the integrated resorts. Restaurant tables, slot machines and gaming tables have been arranged to ensure appropriate space between guests.

Team members are well trained to deal with the specifics of minimising virus risk and have the appropriate equipment and resources, including the use of thermal detectors, face masks and sanitiser to fulfil their daily duties and protect our guests and other team members.

In addition, venue capacity for recreational facilities such as the Eiffel Tower, Qube, gondola rides and swimming pools, along with the meeting and convention spaces, has been adjusted to again ensure essential social distancing.

Contactless Service Becomes the New Normal
Sands Resorts Macao has provided guests with a number of new and enhanced contactless services to improve their experience. At this critical time, contactless services minimise contact with shared devices such as credit card processors and checkout counters, while offering customers a safer way to pay, and speeding up the checkout process.

The use of contactless digital payment systems such as Alipay, WeChat Pay and MPay is encouraged and accepted at more than 650 outlets at shopping malls, restaurants, box offices and hotels across the integrated resorts.

Express check-in is possible through both the Sands Resorts Macao website and smartphone app to speed up the process. eTicketing capability allows guests to purchase tickets through WeChat and other mobile apps, and enter attractions such as the Eiffel Tower at The Parisian Macao and upcoming teamLab SuperNature through eGating simply by scanning the code using their mobile phones.

Dr. Wilfred Wong, President of Sands China Ltd. commented: "The health and wellbeing of guests and team members is our absolute priority. Sands Resorts Macao is doing everything in its power to safeguard their health and comfort when they stay, shop or dine at any of our hotels in Macao. We are confident in the measures we have taken, and look forward to again welcoming customers when they return. When guests are ready, we are ready."

Photo caption: Hotel guest rooms are a major focus of the Sands SafeStay strategy, and have seen already rigorous cleaning and disinfecting protocols substantially enhanced.

Photo caption: The Sands SafeStay programme has adopted a 360-degree approach to sanitisation in public spaces and communal areas, restrooms, meeting and convention spaces, casinos, restaurants, bars and retail outlets.

Photo caption: An additional sanitisation and deep cleaning regime has been brought into force at all Sands Resorts Macao's restaurants and bars.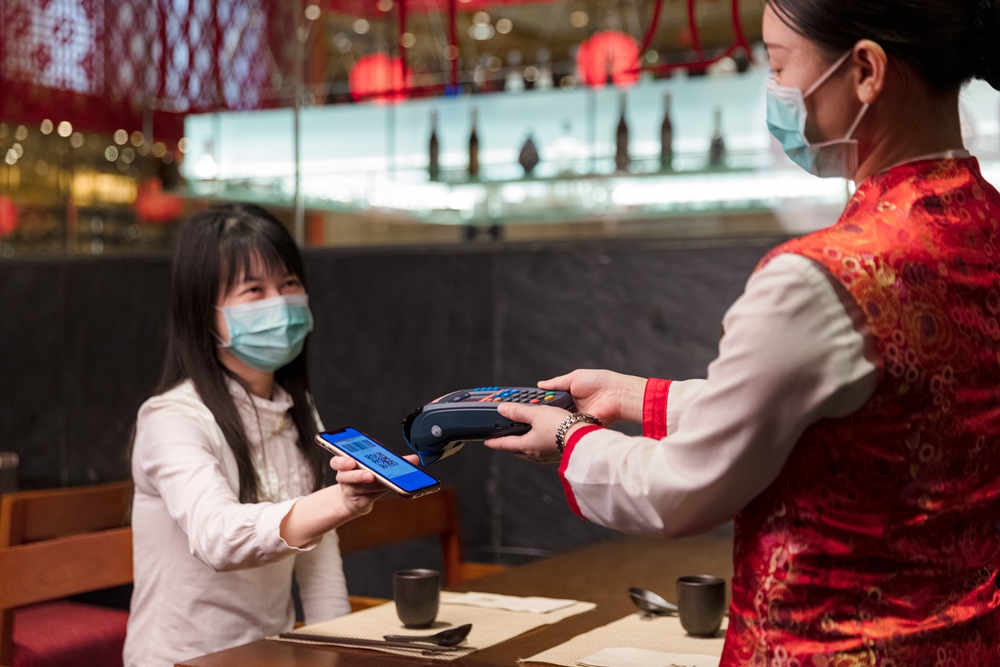 Photo caption: Guests have been provided with new and enhanced contactless services to offer safer ways to pay, also speeding up the checkout process and avoiding unnecessary delays.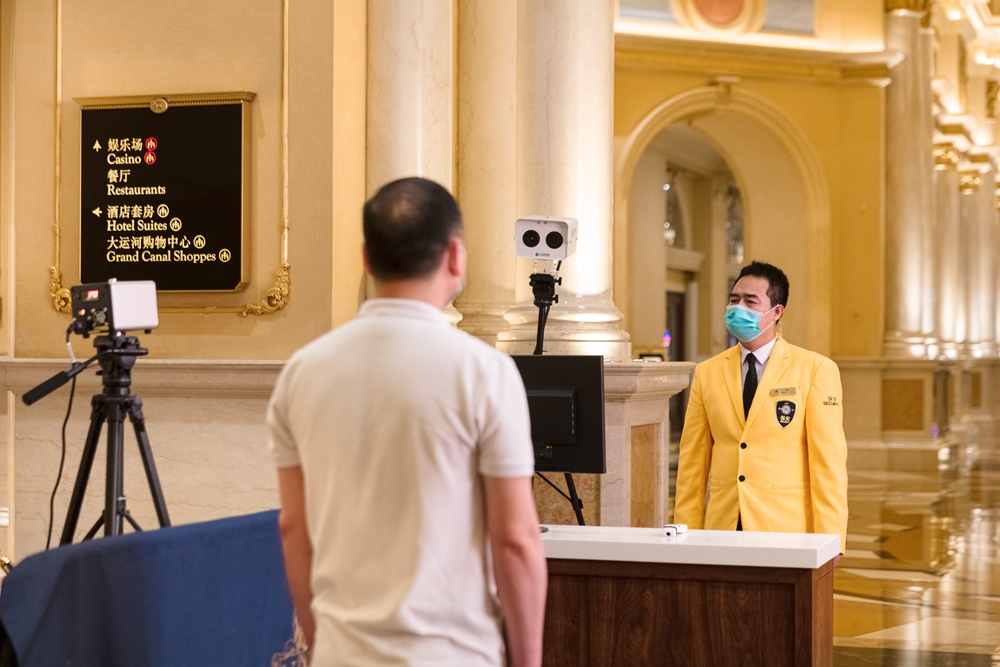 Photo caption: Team members employ a range of equipment and resources to carry out health checks at hotel entrances, in order to minimise potential risks and protect guests.